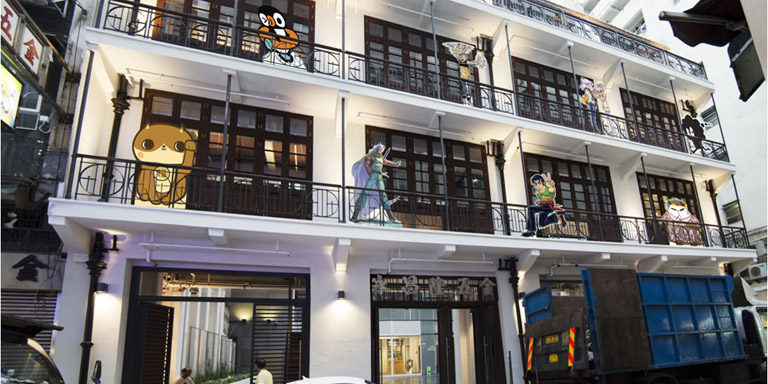 https://hkmb.hktdc.com/en/1X0A7M51
Cradle of Comic Culture
Long before its transformation into Asia's manufacturing, then services hub, Hong Kong has been home to a thriving comic book industry.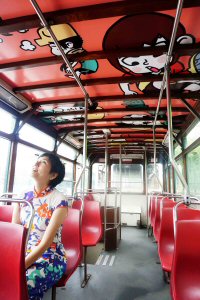 Spawned initially by Chinese mainland literati, Hong Kong's comic book industry was conceived by mainland post-war immigrants, who brought with them skills from the established comic scene in Shanghai. From the 1940s onwards, the genre in Hong Kong took on a life of its own, with the iconic Hong Kong Island district of Wan Chai becoming the centre point for the nascent industry.

"Wan Chai is seen as a cradle for the local comic scene," said Connie Lam, Executive Director of the Hong Kong Arts Centre. Prominent artists such as Tony Wong and Seung-gun Siu-bo have grown up in the district, and numerous comics stores continue to do business in the Wan Chai retail strip.

Ani-Com & Games Hong Kong, a comic-themed fair held each summer at the Hong Kong Convention and Exhibition Centre (HKCEC), draws hundreds of thousands of visitors annually, and to further sate the hunger of fans, Ani-Com Park @Harbour "FUN," Hong Kong's new selfie-themed park featuring larger-than-life-sized comic characters, recently opened at the HKCEC's Bauhinia Square in Wan Chai.

It is therefore fitting that the first preservation-revitalisation project under Hong Kong's Urban Renewal Authority should also be home to a unique art community, combining comics and animation with heritage architecture.
Home-grown Talent Showcase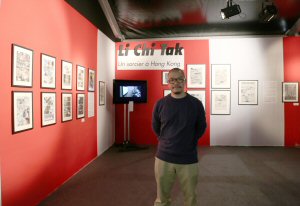 Comix Home Base, operated by the Hong Kong Arts Centre, opened in Wan Chai in 2013 and is as much about taking Hong Kong's comic expertise to the world as it is about showcasing home-grown talent to locals and visitors.

Ms Lam believes that the facility may even be the first of its kind in the world. Other cities may have comic museums, but keeping a historical record is not the primary purpose of Comix Home Base.
"We promote the relevance of story-telling through comics and animation today, and look for opportunities to put Hong Kong artists on the world stage," Ms Lam said. Talents such as Li Chi Tak, for example, who collaborated with Belgian writer Jean Dufaux to produce French-language comic book The Beast, presented Hong Kong's first solo exhibition at Angouleme International Comics Festival in France earlier this year.
Other artists have toured cities, including Stockholm, Sweden, and Helsinki, Finland, with Hong Kong Arts Centre assistance. Around Hong Kong, their works are displayed in various locations, including on trams and at the airport.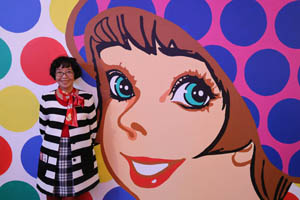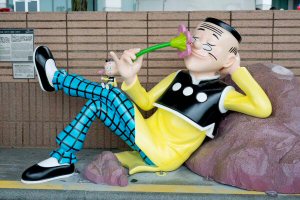 The venue itself is steeped in collective memories. Comprising a cluster of 10 pre-war Grade II historic buildings built in the 1910s, these historically significant buildings used to be working-class homes. Prominent features such as cantilevered balconies, tiled pitched roofs, timber French doors and internal timber staircases have been retained and preserved.
Versatile Space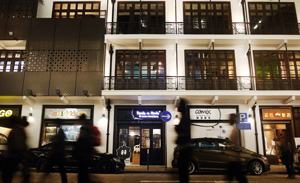 The revitalised building cluster also includes a 300-square-metre public open space and a "comix salon" that collects print and digital comic publications. The centre also features an exhibition space, multi-function rooms, retail space for comics and related merchandise, as well as food and beverage outlets.

"People can come to the salon to read local and international comics, to see an exhibition by a visiting artist, or hear a musical recital," Ms Lam said.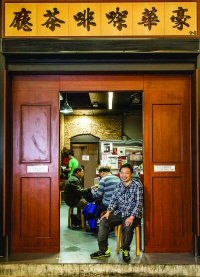 While legends are honoured at Comix Home Base, the venue equally strives to nurture emerging talent. An upcoming exhibition in December of Alphonso Wong's popular comic strip hero Old Master Q, who is also immortalised in Ani-Com Park @Harbour "FUN," is expected to draw an appreciative audience – as did the works of Theresa Lee, whose fashion-forward 13 Dots drawings informed a generation of young fashionistas in the 1960s.

Visitors can enjoy the full heritage experience – one F&B outlet, the Ho Wah Local Café, serves traditional streetside dai pai dong (tea cart) fare of kaya toast and milk tea – while also having the chance to catch onto the next big thing in digital animation imagery. They can buy souvenirs, join a guided tour, or attend a master class workshop.

Sales of printed comic books might be flagging worldwide, Ms Lam said, but the genre is as relevant worldwide today as ever. Artists are finding new ways to promote their work, via online games, mobile apps and social network sharing. And for those interested in Hong Kong's ani-com scene, Comix Home Base offers a unique platform.
Related Links
Ani-Com Park
Comix Home Base