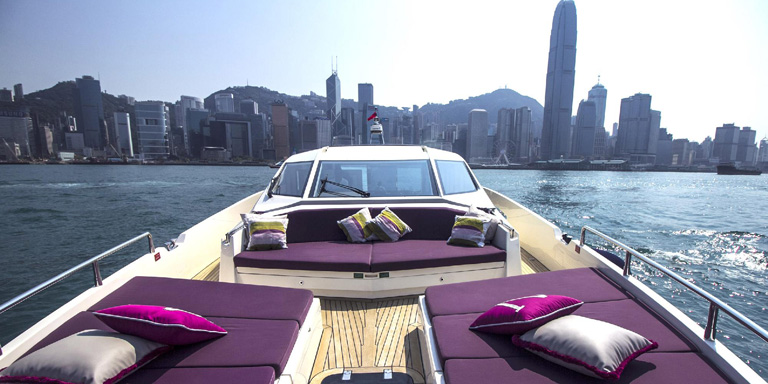 Plain Sailing
A love for the ocean and for helping people inspires an Italian entrepreneur to develop a Hong Kong-based platform for adventure sea travel.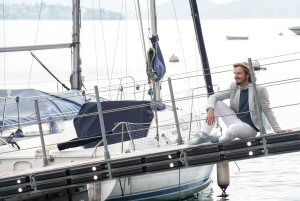 Giovanni Alessi Anghini calls his Hong Kong-based online travel business, Nowboat, a meeting point for adventurers and discoverers. Born in Milan, Mr Alessi worked as a designer for several companies, including his family's business, the Italian homeware and kitchen utensil company Alessi. He arrived in Hong Kong to work for Philips Design before setting up his own company this year. Mr Alessi describes Nowboat as the first all-in-one platform for travellers and operators who care about the environment.

"Nowboat is a meeting point between those who offer the most incredible adventures across the oceans and those who feel the deep desire to discover and explore nature," he says. Hong Kong, he reckons, has provided the ideal launchpad for Nowboat and believes the city is close to a "perfect" place for start-ups.
Launching An Idea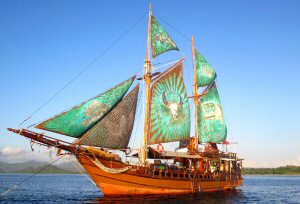 "Charter agencies spend a lot of money in marketing, as well as day-to-day operations," Mr Alessi explains. "We have built, and keep on implementing, a technological solution that aims to reduce the charter agency workload, as well as maximising their exposure."

He and his wife, Giulia, are passionate kitesurfers and sailors who saw the opportunity to create an "ethical and business" model for other adventure travellers.

Apart from helping charter agencies market their products, Nowboat provides a unique place for travellers to organise and explore their next sea adventure in just a few clicks of a keyboard.

Customers can arrange trips departing from a selection of ports in Europe, Asia and North America, with a choice of activity, such as luxury, gourmet, wellness and surfing experiences. Users can book an existing charter or directly contact an operator who will tailor a holiday for them. Costs range from the medium- to high-end.

After undergoing a prototype stage to gauge interest in a "challenging and game-changing project," Nowboat officially launched last May. From its Hong Kong base, the company has quickly grown, with a database of 14,000 boats and 1,200 operators located in 30 countries across the globe.

"Agencies gain a significant advantage using Nowboat, increasing their margins due to the fact that they only spend 10 per cent on successful bookings instead of higher maintenance and marketing costs," Mr Alessi says. "Travellers love Nowboat because of the ability to group – what can otherwise be a very fragmented offer – into one place."

Mr Alessi puts the company's rapid growth down to Nowboat's practical application, the transparency of its business model, and its ability to add value for stakeholders.
The Greater Good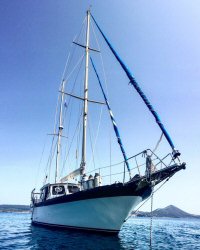 The charitable aspect to the company's business also makes it a unique operation. Of the 10 per cent charge that Nowboat takes from the value of each booking, 3.5 per cent goes directly to a non-governmental organisation dedicated to protecting the ocean. Each time a charter is made, consumers choose a specific project they would like to support from a list that includes groups such as Mission Blue, The Ocean Cleanup and Greenpeace.

"We aim to make our corporate, social and environmental responsibility a substantial and vital part of our business model," he says. "I hope Nowboat is one example of how businesses of the future should act in order to justify their presence in the market." Mr Alessi hopes the company can continue to help protect oceans for years to come.

"My dream for the future of Nowboat is to get closer to those enlightened and visionary entrepreneurs, like Sir Richard Branson, whose actions are driven not only by profit but to create and protect a better world for future generations, as well as creating a new business culture," he says.
Right Place, Right Time
Hong Kong has proven a great base for Nowboat to prosper, Mr Alessi emphasises, citing the benefits the city offers a start-up company.

"The opportunity to meet enlightened and strong investors in Hong Kong is an advantage," he says. "Business is made easy for young entrepreneurs willing to challenge and prove themselves. Procedures are scaled back and there are many encouraging institutions helping and assisting people like me who have a business idea and a vision. I honestly think Hong Kong is the best place I could have chosen to set up Nowboat."

Despite the high cost of real estate and rents in Hong Kong – which Mr Alessi highlights as a challenge to establishing a business here – he believes the diverse range of eager investors and the city's increasing prominence in the global start-up landscape have ensured Nowboat's business model has prospered.
Related Link
Nowboat
Technology
Tourism & Hospitality
Italy
Hong Kong
Western Europe