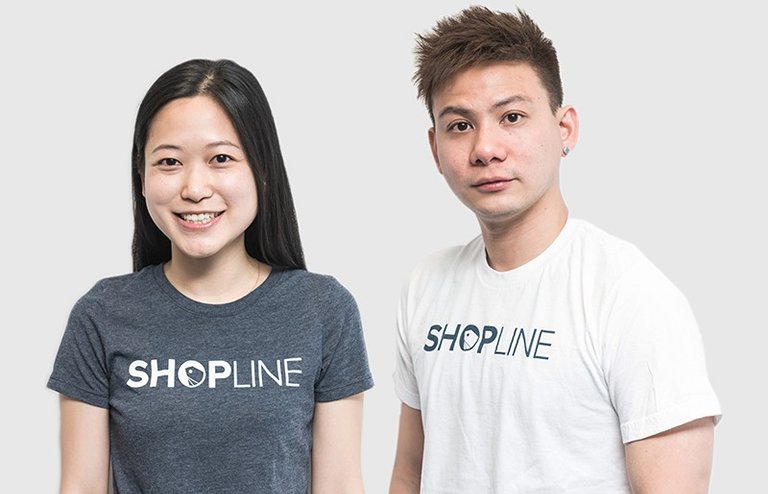 https://hkmb.hktdc.com/en/1X0A7GPZ
Hong Kong E-commerce Platform Serving Asian Merchants (Interview with Shopline)
Weighing up the pros and cons of various platforms is perhaps the first challenge for companies intending to sell online. Listing on well-established, online marketplaces such as Amazon and eBay might be the easier option as they already have a large customer base, but merchants could lose control of their brands and fail to acquire their own customer base. Setting up a standalone e-commerce site, however, could be expensive and pose technical difficulties for new, small companies.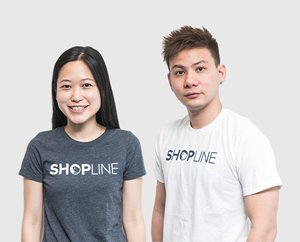 A number of site-builders have emerged in recent years offering low-cost e-commerce solutions that make setting up and running an online store easy and hassle free. Such companies, including Shopify, Wordpress and Wix, allow merchants to handle everything from marketing and payments, to secure checkout and shipping. In Hong Kong, one such site-builder is Shopline, co-founded by Tony Wong and Fiona Lau.
Wong believes that while many players around the world provide similar services, few have local experience or understand the needs of local e-commerce companies. Shopline identifies such markets and positions itself as an e-commerce platform specifically localised for Asian merchants.
"E-commerce in Asia is eight to 10 years behind the West but is set to experience phenomenal growth in the coming years, which creates a huge demand for e-commerce site-building services as more Asians jump on the e-commerce bandwagon," said Wong.
Before launching its first product in 2014 in Hong Kong, Wong found that most competing platforms required merchants to possess a certain degree of technical expertise. "We differentiate our brand from other platforms by developing ready-to-use templates which enable non-tech-savvy merchants to launch beautiful, self-branded, web and mobile online shops quickly and easily," said Wong. "We only charge merchants a few tens of US dollars per month for launching and managing their own online shops with Shopline."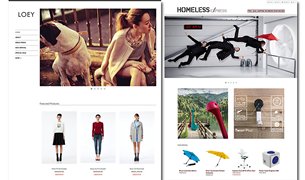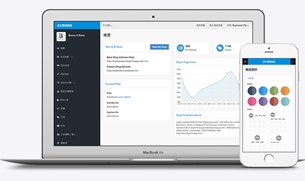 Shopline's system is designed to support bilingual websites, but despite its mission to serve Asian customers, it has been developed with the international market in mind. "Being a small market, Hong Kong businesses actually have an advantage in that we usually start out with an international focus," said Wong. "Most customers I have met in Hong Kong are eyeing the cross-border market rather than just the local market. Our system helps customers fulfil their global vision, unlike our competitors in Taiwan whose systems are designed only to cater to the Chinese community."
Shopline has about 45 employees and serves more than 60,000 customers, 60% of which have roots in Taiwan, while the rest are from Hong Kong and other countries. The vast majority of customers are SMEs with fewer than 20 employees. In 2014, the company was selected to join the 500 Startups accelerator programme in Silicon Valley, which has given Shopline support and backing from a global network of technology providers and partners.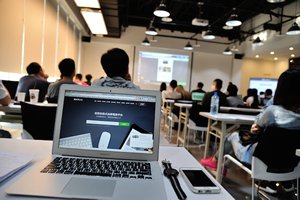 "The biggest hurdle to overcome is that some Hong Kong merchants are obsessed with customised websites," said Wong. "The beauty of our e-commerce tools is that a merchant can create their own website in minutes by selecting one of the templates from our platform. The investment in building a tailor-made website is much higher, and it delays the launch of the site. Taiwanese customers are not concerned about design that much; they are more concerned with back-office support and marketing."
Despite all the challenges, Shopline has recorded a 70% month-on-month growth in terms of new signups. In order to help its customers improve last-mile delivery efficiency, Shopline has partnered with the 7-11 convenience-store chain in Taiwan, and numerous logistics providers in Hong Kong.
"Satisfaction comes when I see my company grow with our customers," said Wong. "Over the years, Shopline has witnessed quite a number of merchants growing from running a one-man business to employing dozens of people."
Hong Kong
Hong Kong
Other Asian Countries