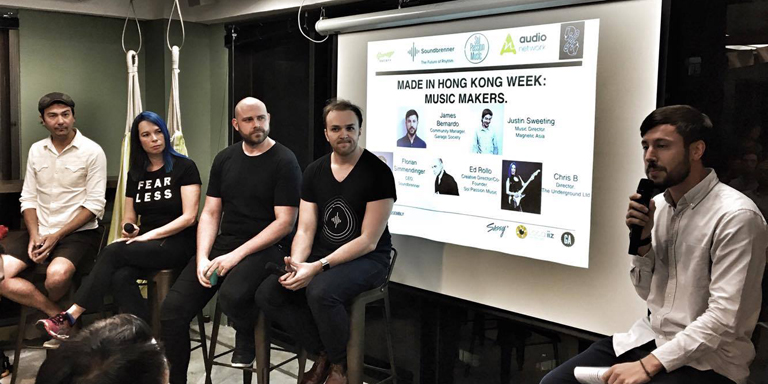 https://hkmb.hktdc.com/en/1X0A7G8G
Pioneering Start-ups
Made in Hong Kong Week celebrated the city's dynamic start-up scene through a series of curated events.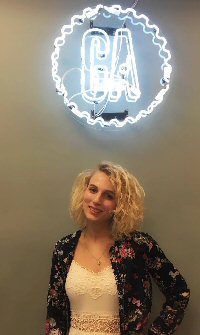 Organised by global digital educators General Assembly (GA), Made in Hong Kong Week spotlighted the city's entrepreneurial spirit with a series of curated events celebrating its diverse start-up community.

Held 5-9 September, this year's event focused on the travel, health, music and food sectors, with such seminars as "Food for Future – Making it in F&B" and "Travel Companies That Are Taking Off."

"The health industry in Hong Kong is booming – in the past year alone, we have seen many new fitness facilities, gyms and wellness restaurants open their doors," said Bethany Spencer, Local Marketing Producer of GA, which delivers training to bridge skills gaps globally. "We brought together a panel of successful businesses within this industry to talk about what it takes to get there, and to educate people into making the right decisions when faced with so many options."
Hitting the Ground Running
Ms Spencer says the city's start-up environment has expanded significantly since GA set up in Hong Kong three years ago. "Things are becoming faster paced. Employers and start-ups are looking for people who will hit the ground running without much training, so we are constantly adapting our courses. Employees also expect more from employers in terms of work conditions, work-life balance and benefits."

GA strives to create a community of doers, teaching the most in-demand skills for the modern, digital economy, says Ms Spencer. "With regards to local start-ups, GA is a resource for those looking to hire talented web developers, user-experience designers, digital marketers and data scientists, all skills crucial to most start-ups."
Music Innovation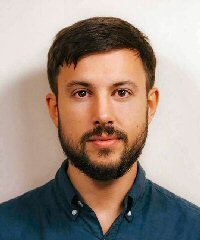 Co-working space Garage Society, which also operates knowledge-sharing platform Garage Academy, collaborated with GA to run the first Made in Hong Kong Week last September. This year, it also helped organise the event and provided spaces, including the QRC Garage in Central, to host the seminars. "The week-long format allowed us to really bring out the community, offering them wider exposure to customers, generating a sharper focus on the amazing work they're doing, and celebrating the diverse start-up, tech and SME community in Hong Kong," said Programming Director James Bernardo.

As moderator of the "Music Makers" seminar, Mr Bernardo chaired a discussion on what makes Hong Kong's music scene unique and how it can cultivate a community that nurtures local and international talent, which he believes is already happening to a certain extent. "DJ and music production school Sol Passion, for example, is helping DJs and producers in the city become a global destination for the very best artists. Hong Kong is also a hotbed for music tech companies like Soundbrenner, creator of the world's first wearable metronome," he added.

Mr Bernardo said the key to nurture a thriving start-up music industry is by cultivating a distinct community that can offer refuge for the musically inclined wherever their interest lies. "Music venues such as Hidden Agenda and Backstage Live, educators like Sol Passion and music festival Clockenflap have all developed a strong sense of community to engage with passionate fans. These initiatives are creating a pioneering space from which music lovers can connect with and express themselves," he said.
Feeding the Wellness Trend
Steven Wu, co-founder and Managing Partner of organic restaurant group Locofama, participated in "The Business of Health" seminar. "It's always very inspiring to see what others are doing, and cross-pollinate on ideas as well as co-create new initiatives and projects," said Mr Wu. "Being able to share and learn from one another is such a great experience. It's our responsibility to help shape a better tomorrow and nurture the next generation, and I think Made In Hong Kong Week presents a great platform for that."

With the health and wellness industry in Hong Kong still in its infancy compared to other markets globally, Mr Wu believes opportunities abound in the field. "Some may feel there is already too much competition, but I urge them to understand it's not about capturing or fighting for a slice of the pie, but growing the pie together. From goods and services, to food and health technology innovation that will propel this industry to the next level, it's all about trying to make a better, healthier Hong Kong."
"A great idea overseas may not garner the same response in Hong Kong – you must localise your product offering so it resonates with the audience here."
As one of the early adopters in the market, Mr Wu said Locofama has learned from its mistakes and has gained confidence when launching new concepts and products. Nevertheless, he added, "a great idea overseas may not garner the same response in Hong Kong – you must localise your product offering so it resonates with the audience here."

Locofama recently established Supafood, a concept to reinvent high quality fast-food into something more affordable and accessible. It will also focus on medical and fitness channels. "We've launched a clinic called Locofamacy with Dr Candice Chan and will continue to work on long-term projects within the realm of fitness," said Mr Wu.
Travel Trade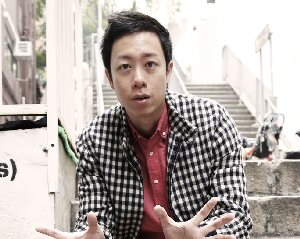 Online travel operator Klook works directly with attraction managers and owners to offer lower prices than travel firms and tour operators. After raising US$5 million last year from investors, including China Growth Capital, it has dedicated most of its finances to hiring staff, said President and co-founder Eric Gnok Fah. "We wanted to take part in Made in Hong Kong Week to showcase the city as a fast-growing tech and burgeoning travel hub," he said.

Taking part in the "Travel Companies That Are Taking Off" discussion allowed Mr Fah to share his experience starting a travel tech venture and receive feedback about the company's service.

Mr Fah says easy access to capital and a wide talent pool are among the advantages Hong Kong, as Asia's financial centre, offers to start-ups. "Setting up a business here is indeed very easy compared to other markets."
Related Links
Garage Society
General Assembly
Klook
Locofama