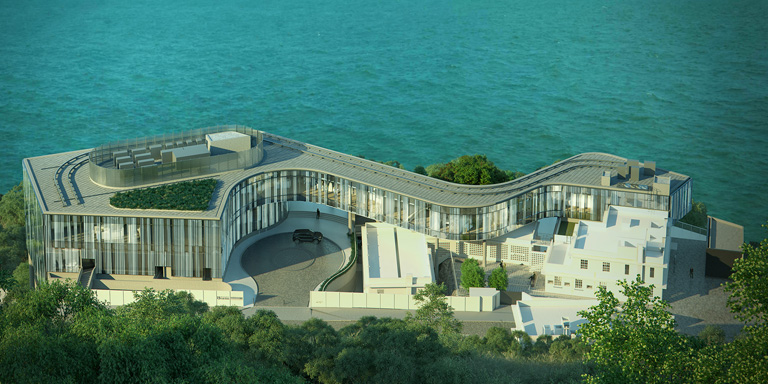 https://hkmb.hktdc.com/en/1X0A7DKD
East-West Bridge Opens Doors
A casual conversation sparked the expansion to Hong Kong of Canada's Bing Thom Architects, which has since taken on several high-profile projects.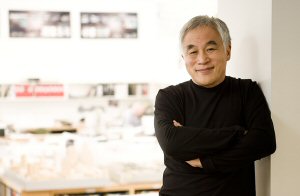 Vancouver-based Bing Thom recalls a conversation several years ago with Carrie Lam, Hong Kong's Chief Secretary for Administration, during an international conference they were both attending. "You should come to Hong Kong and do some projects for us," the official told the architect best-known for designing some of the most iconic cultural institutions in North America.

A competition held for the revitalisation of heritage-listed Haw Par Mansion, the last remaining element of the culturally significant Tiger Balm Gardens in Causeway Bay, resonated with the Hong Kong-born architect, who moved to Canada at a young age. He proposed to retrofit the building for contemporary use as a music conservatory; an idea that won the government's approval.
Project Pipeline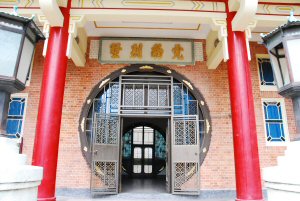 "While we were doing that, the competition to design the Xiqu Centre, the new Chinese opera house within the West Kowloon Cultural District came up, so we entered and won that, too," Mr Thom said. On that basis, the firm's Hong Kong office was established in March 2013.

Before long, Bing Thom Architects had clinched a third Hong Kong project: to lead the design of the new Chicago Booth executive education campus on a historic site on Mount Davis. "And now we are getting projects in China as well," said Mr Thom, who comes to Hong Kong at least monthly, and is building a local workforce.

Each of the three Hong Kong projects is significant for various reasons.

Haw Par Mansion and its private garden were built in the 1930s by Hong Kong entrepreneur and philanthropist Aw Boon Haw, who was known as "the king of Tiger Balm." In 2011, the heritage-listed property was passed onto the government for preservation. The HK$167.3 million project is being funded through the Revitalising Historic Buildings Through Partnership Scheme, with contribution from the Haw Par Music Foundation.
Home of Chinese Opera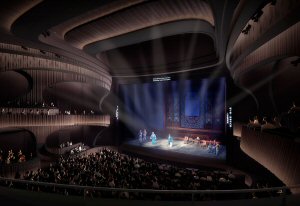 The first venue to open within the West Kowloon Cultural District, the Xiqu Centre will be the modern home for Chinese opera in Hong Kong. It is designed as a "cultural sanctuary," the main theatre holding panoramic views of Victoria Harbour and the city beyond, flanked by two outdoor sky gardens. Below the raised theatre are rehearsal spaces, education spaces, administration, back of house, teahouse theatre, lecture rooms and retail areas overlooking the central inner courtyard.

The Chicago Booth campus is being built following the prestigious University of Chicago Booth School of Business's decision to relocate its Asia Executive MBA Program from Singapore to Hong Kong. Its Mount Davis site holds the historic remnants of a military detention centre and features an abundance of overgrown greenery with panoramic views of Victoria Harbour. The design mandate was to respect both the heritage buildings and the natural landscape.
Even before winning these projects, the firm was "quite determined to make our base in Asia," said Mr Thom. "Hong Kong being my birthplace, it is a place I am very comfortable with.

"I'm very bullish about the future of Hong Kong," he continued. "I just felt this was the right place to start."
Building Credibility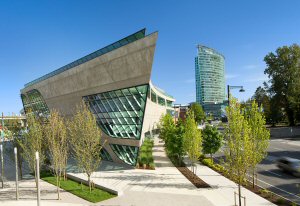 Mr Thom was active in the Chinese mainland years earlier. His first project was planning the new city of Dalian during the 1990s. After that, he says, each time he came up with ideas for new cities, the client would ask where else had this been implemented. "'Well, nowhere, I replied. So they said, why should we be your guinea pig?'"

He moved away from China for a decade, building his reputation – and credibility – on urban renewal and cultural projects in the United States and Canada. Among his major completed works are the Trinity Uptown Plan and Tarrant County College in Fort Worth, Texas; the Surrey City Centre Library in British Columbia (LEED Gold certified); Tulsa Conceptual Development Plan (a zero energy community in Tulsa, Oklahoma); and the Arena Stage at the Mead Center for the American Theater in Washington, DC. Current projects include the MacEwan Centre for Arts and Culture Edmonton, Alberta (due for completion in 2017), and the Woodridge Library in Washington, DC.

With an impressive portfolio of completed projects under his belt, "I can come into Hong Kong with much more experience to talk about what we've done," he said.
Reaping the Results
Having a presence in Hong Kong also impresses mainland and Hong Kong developers doing projects in the mainland, Mr Thom said. As a result, he's been awarded several major mainland projects, including the Binhai Civic Centre and Theatre; the Shijiazhuang Performing Arts Centre; the Peiyang Concert Hall for the University of Tianjin new campus; and the Shenyang Kerry Centre, a mixed-use development for Hong Kong developer Kerry Properties.

Having the Hong Kong and North American connection, which he describes as having "a leg in both worlds," was a definite advantage in securing these projects, Mr Thom said.

He describes the firm as a boutique operation, with 40 to 50 people across the two offices, which he sees as a competitive advantage. "I'm personally involved in every project. Once you get Bing Thom Architects, you get Bing Thom. I think clients like that."
Related Link
Bing Thom Architects
Architecture & Planning
Design Services
Canada
Hong Kong
North America