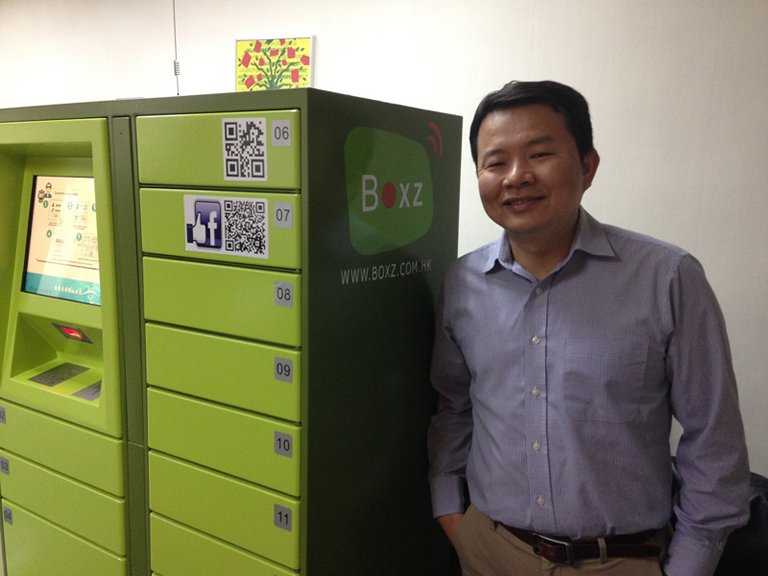 https://hkmb.hktdc.com/en/1X0A7CGK
Smart Lockers as the "Last Mile" Solution (Interview with Boxz Lockers)
Digital goods, such as music, books and show tickets, can be sold and delivered seamlessly via electronic means. But when it comes to products that involve physical delivery, such as groceries, apparels, electronics, furniture and home accessories, the logistics of delivery are always a concern. Last-mile delivery – referring to the final leg of e-commerce fulfillment when products are delivered to the consumer's home – is a major challenge.

In Hong Kong, attended home delivery is the most common mode of last-mile delivery. Couriers take goods to customers' doors, receive customers' signatures, and move on to the next delivery – a rather inefficient operation that is unable to cope with the increasing demand for home delivery.

Hong Kong people typically work long hours and are often not at home to receive a package, and so first-delivery failure is common. Customers prefer to receive their orders during a pre-scheduled timeslot, but this reduces a couriers' routing efficiency. As a result, last-mile delivery can comprise up to one-third of the total shipping cost, and is a major bottleneck in the development of e-commerce in Hong Kong.

In the United States, Amazon has developed autonomous aerial drone helicopters, Amazon Prime Air, to cover the last mile, although it is not widely used and is an impractical mode of delivery in cities. It also raises various safety and privacy concerns. Instead, automated lockers, which are installed in front of homes and allow customers to pick up deliveries and place returns, are seen as a more common solution worldwide.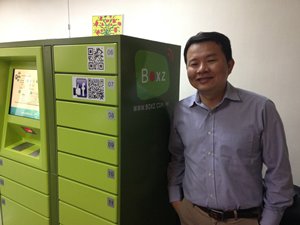 With a vision to solve the last-mile bottleneck in Hong Kong, Gary Ng, CEO of Boxz Lockers, introduced smart lockers to the city. The mechanism is simple – couriers put goods into the lockers, and then send a message together with a password to the customer. After receiving the message, customers can pick up goods at any time with the password. In this way, couriers are released from time limitations and their delivery efficiencies are improved. Furthermore, some lockers are refrigerated and can be used to store organic vegetables and fruits.

"We are partnering with key courier companies in Hong Kong, and as a pilot project we are currently testing electronic lockers in 20 locations including hotels, shopping malls and private housing estates," said Ng.

Ng said customers in general welcomed the installation of smart lockers, and allayed concerns by some that unwelcome items could be placed inside. "We have a centralised monitoring system so we'll know whether the lockers are in proper use," he said. "They can only be opened by the couriers when empty, and only by the customer with the passwords. Also, all lockers are installed with cameras."

Ng said smart lockers could gradually replace traditional letter boxes in all residential estates, and ideally they would be installed while a development was being built. He is approaching local property developers about placing the lockers in their new properties, and aims to install more than 300 throughout Hong Kong next year.