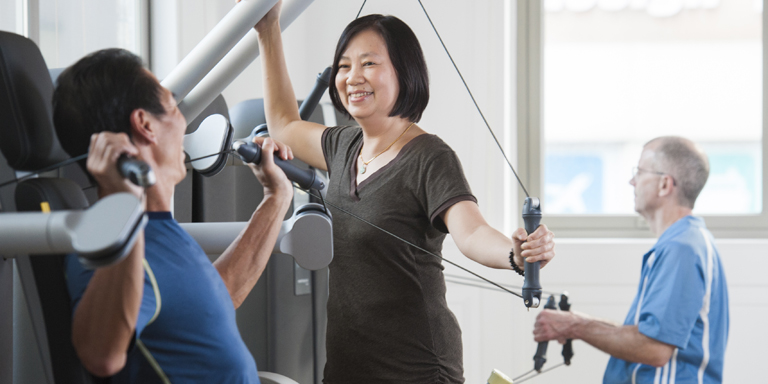 https://hkmb.hktdc.com/en/1X0A7B6X
Serving the Silver Market
Hong Kong presents a golden opportunity for elderly-care service providers looking to tap the burgeoning market.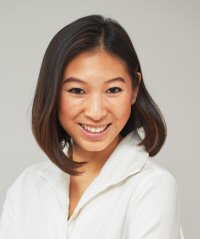 The life expectancy for Hong Kong people is among the longest in the world: in 2014, men were living up to 81 years on average, and women, 87 years. The city also has a relatively low birth rate. As a result, by 2050, Hong Kong is forecast to rank fifth in the world for cities with the largest percentage of older adults. By then, according to the World Health Organization, 40 per cent of the population will be over the age of 65.

One of the early movers to tap Hong Kong's growing silver market is The Kinnet, a holistic wellness centre for the over 50s, opened in November 2014 to promote active ageing. The Sheung Wan facility, billed as the first of its kind in Hong Kong, combines a fully equipped fitness gym with a creative learning centre and healthy food restaurant.

The Kinnet's parent company, Hong Kong-listed Asian Financial Holdings, invested HK$20 million in the initial fit-out of the building, which it already owned. Stephanie Tan, Executive Director, said the project was an extension of the company's move into healthcare-related services since selling a local bank under its umbrella, Asia Commercial Bank, in 2006.
Meeting a Growing Need
"Currently, there are very few private senior-care providers in Hong Kong, as most of the service providers are government-subvented and targeted at the grassroots level," Ms Tan said. The Kinnet provides services for healthy, active seniors who want to continue to feel empowered and care about their quality of life, she added.

"We believe that as people age and come into retirement, they have accumulated a wealth of knowledge, have more money to spend, and quality of life is important to them as they enter their golden years," Ms Tan said. "The Kinnet was created so that they have a facility and community dedicated to serve their needs, providing services in a comfortable environment to minimise the risk of injuries, and empower the mature-aged to explore new hobbies and make new friends."

The silver market is more developed in other countries, such as the United States, in terms of the range of goods and services provided by various companies. The Kinnet is among the first in Hong Kong to capitalise on this trend. Indeed, says Ms Tan, the centre is modelled on modern retirement communities in the US, but without the living-in component.
Building Active Communities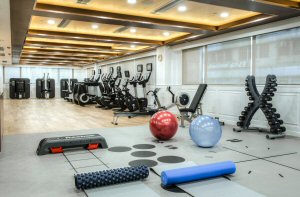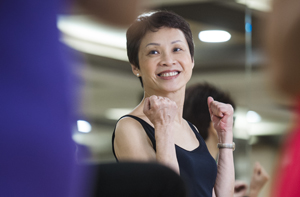 "Hong Kong is such a compact and convenient city – you probably have your groceries [available] downstairs, your friends and family live five minutes away, and a lot of people have domestic help – you don't need to move into a community, but the social element is really important," she said.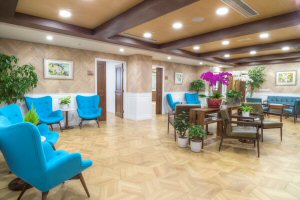 "Our idea is to build communities that are your second home. We want to encourage people to age gracefully at home, but provide another place to come to meet friends and discover new interests."

The Kinnet's fitness classes are tailored for older adults who may not feel comfortable going to a gym geared more towards the younger generations, and run by trainers instructed by geriatricians.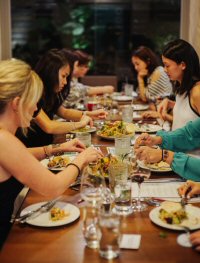 The creative learning centre offers a range of special-interest classes, and The Restaurant by The Kinnet – which is open to the public – features a menu based around seasonal organic ingredients with low-sodium and gluten-free options, no MSG, and sugar-free desserts.

"As one of the first private providers in Hong Kong to focus on preventive care, it is our role to educate the public on the importance of healthy ageing, and that staying active and engaged can help delay the negative effects of ageing," said Ms Tan. "Those who are older tend to be set in their ways and have old habits, so we did see that adoption rates of our services were slower to begin with. However, as we are currently in our second year of operations, we are seeing our client base grow and hope that this trend will continue."
Springboard to Asia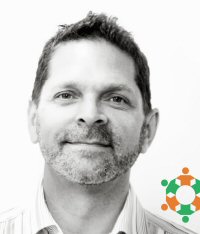 The market for senior services has also drawn US-based REUNIONCare, an online, family-based care management technology platform, to open a branch in Hong Kong. Florida entrepreneur Monica Stynchula created the subscription-based business as a service for busy professionals who juggle their daily schedules while caring for elderly relatives.

With the Asia's elderly population alone expected to double to more than 660 million by 2034, and the challenges involved in caregiving being universal, "supporting this population requires solutions that are global in nature," said Ms Stynchula. Co-founder James Slusser, a business and marketing specialist, moved to Hong Kong in January 2016 to head up the local office as a basis for regional expansion.

Its business model is based on a "circle of care," with the elderly person at the centre, surrounded by a network of concerned individuals – family members, caregivers and medical practitioners – who connect online to collaboratively create and manage a patient-centred care plan.

It also involves a "transition of care," following the patient from home to hospital to rehabilitation facility and back home, or nursing home, as their needs change.
Two-way Business Platform
"The platform is both a business-to-business (B2B) and business-to-consumer (B2C) product. The bulk of the growth is driven by healthcare professionals purchasing subscriptions on behalf of their patient populations in an effort to reduce the total cost of care and improve health outcomes," said Mr Slusser. "It is simultaneously marketed to consumers who want to get engaged, stay informed, and have the peace of mind and convenience of managing the care for their loved ones from anywhere in the world.

"Clearly there is a tsunami of ageing that's happening around the world and we know there's going to be this wall of elderly people who are going to need support in some fashion. We are one possible solution to help address that problem."

Immersing himself in the city's vibrant entrepreneurial scene, Mr Slusser immediately found synergies for his digital start-up. "Hong Kong is very strong in Fintech and IoT [the Internet of Things]," he said. "Geographically, it's very easy to get to other major Asian cities from here."
Early Days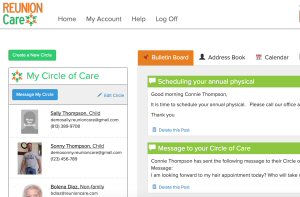 The challenge when coming to Asia, he said, was to establish whether the market was ready for such a product. So Mr Slusser's first few months, after moving to Hong Kong in January, focused on intensive research.

"I'm finding we're still a little premature for Asia, and that's okay; different cultures are at different places in their need for this. But when you stand back and look at the demographic numbers, it's coming whether you like it or not. So I feel that it's good to be here as a first mover because there's a chance to tailor the product culturally to what Asia needs, which may be slightingly different to US needs, and modify it as needed."

For instance, Mr Slusser explained, a user in the US might want to keep closer tabs on a parent either living alone, or in a nursing home, which the platform enables. In Asia, the elderly relative often lives in a multi-generational household, looked after during the day by a domestic helper who possibly has no medical training. In this case, the helper may join the "circle," and receive support to optimise the care provided.

"Completely aside from REUNIONCare, I think there's going to be a huge opportunity for caregiving training and services in Hong Kong and wider Asia going forward," Mr Slusser said.
Early Mover Advantage
He added that it's "an incredibly exciting time to be in Hong Kong," where the notion of technology-enabled health care is still brand new.

"It's like all the pieces of the puzzle here, but they're not connected yet," he said. As medical costs continue to spiral out of control, there will be a demand for those types of services, he believes.

"When you get back to the basic raw numbers, there are more people in need of care than there are people able to support them. My belief is there needs to be technology solutions to help support that care, and I think REUNIONCare can be part of that solution."
Related Links
REUNIONCare
The Kinnet
Medical & Healthcare Services