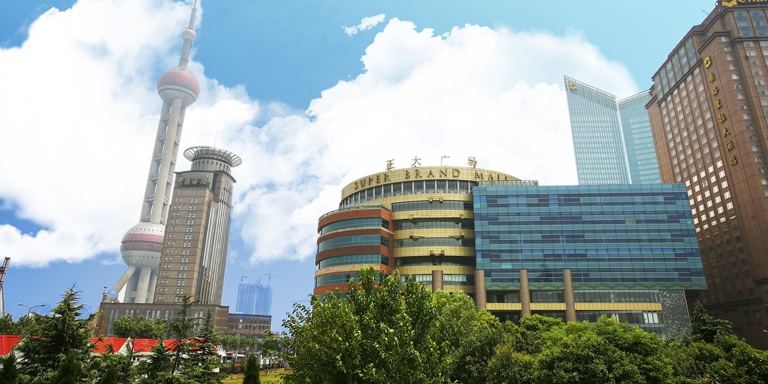 https://hkmb.hktdc.com/en/1X0A7B4Z
Sustainable Centre
Hong Kong is a "natural market" for Thai conglomerate CP Group to expand into China.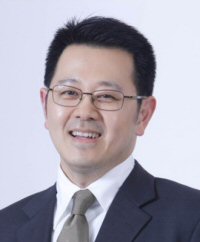 Of the ASEAN conglomerates capable of participating in China's Belt and Road Initiative, few have as far-reaching interests as CP Group of Thailand. For decades, the Group has developed businesses in the Chinese mainland and operations across the region – and believes Hong Kong has a major role in the Initiative.

CP Group can lay claim to being the first accredited foreign enterprise to enter the Chinese mainland after the opening up of the country's economy to international investment in the late 1970s. Starting with a joint venture feed mill in Shenzhen in 1979, the group has since expanded business and investment across 33 provinces and municipalities.

Sustainability lies at the heart of the Group's businesses, which includes the agri-food industry, telecommunications, retail and distribution, automotive, finance and banking, as well as pharmaceuticals and commercial real estate. As CP's Vice Chairman Narong Chearavanont explained in an interview at Hong Kong's inaugural Belt and Road Summit 2016: "I think the key message is to really think of sustainability in a comprehensive manner. It's not just all about trading. It's about giving your best practices, sharing your experiences on contributing to communities, to the countries and, of course, profiting from that too."

In this regard, Hong Kong is a "natural market" among the world's most developed financial centres, according to CP Group, which has three Hong Kong-listed subsidiaries, holding operations for its businesses in China and elsewhere in Asia. CP Pokphand Co Ltd (CPP) holds the Group's animal-feed business in the mainland and Vietnam, while Chia Tai Enterprises International Ltd (CTEI) controls its biochemical and industrial business on the mainland.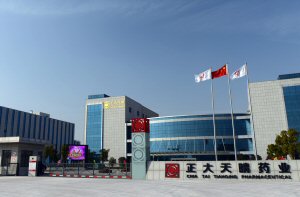 Hong Kong-listed Sino Biopharmaceutical Ltd is an investment holding company for research and development, production and sale of a series of modernised Chinese and chemical medicines. In Hong Kong, CP Group also holds a minority stake in the mainland's second-largest insurer, Ping An Insurance (Group) Company of China Ltd.

These business interests highlight the rising affluence, changing tastes and more rigorous health demands of consumers in the mainland and other Asian countries, according to investment advisers, and represent sectoral aspirations of countries along the Belt and Road, particularly in China and ASEAN.

CP Group's activities in the agri-food industry are also extensive in the region. "The resources and all the food ingredients are from everywhere; whether in China, in Thailand or elsewhere in Southeast Asia, as long as they are high-quality products; everything today is becoming consumer products. Customers expect much more in terms of food safety, sustainability and in terms of being environmentally friendly. All of this goes back to our strategy," said Mr Narong.
Agricultural Village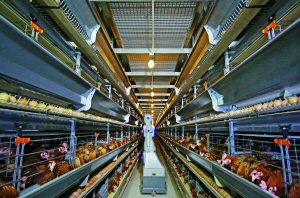 Over the years, that strategy has been illustrated by CP Group's role in the agri-food sector on the mainland. It controls some 107 feed mills in various provinces, along with chicken farms and duck and swine farms, plants for premix feed, meat processing and poultry equipment facilities.

CP Group's "new agricultural village" concept adopted a four-in-one model in cooperation with central and local governments, farmers, the private sector and financial institutions, promoting modern technology, management and marketing.

In 2012, CP Group set up, in the eastern Pinggu district of Beijing, a layer-chicken and egg production facility with a capacity of 54,000 tonnes of eggs per year, to become Asia's largest and among the most modern egg producers. In the same year, CP Group developed an agriculture and technology eco-park, in conjunction with the Dongying city government in eastern China's Shandong Province, to offer rice growing, livestock production and modern processing, agricultural research with local universities, seed and seedling production and a centre for eco-tourism.
Professional Services
With such large-scale initiatives, CP Group sees Hong Kong as "an ideal market for us to obtain professional services, capital, liquidity, best practices in corporate government" – and to embrace sustainability issues. Mr Narong pointed to the good governance and transparency displayed by The Stock Exchange of Hong Kong (SEHK). CP Group says the Hong Kong Exchanges and Clearing Ltd (HKEx), the holding company for the SEHK, is a pioneer in encouraging public companies to carry out sustainability reporting.

Since January, all Hong Kong-listed companies have to comply with environmental, social and governance reporting requirements (the ESG Guide) or publicly justify why they do not comply. The move responds to investor demand for greater transparency, better information and data collection processes, with a transition to mandatory reporting for key performance indicators (such as greenhouse gas emissions) to be phased in from January 2017. CP Group says this shows HKEx takes sustainability very seriously, and CP Group is ready to take part in this process. Hong Kong will play "a huge role encouraging sustainable business and trade in relation to the Belt and Road Initiative."
Related Link

Food & Beverages
Finance & Investment