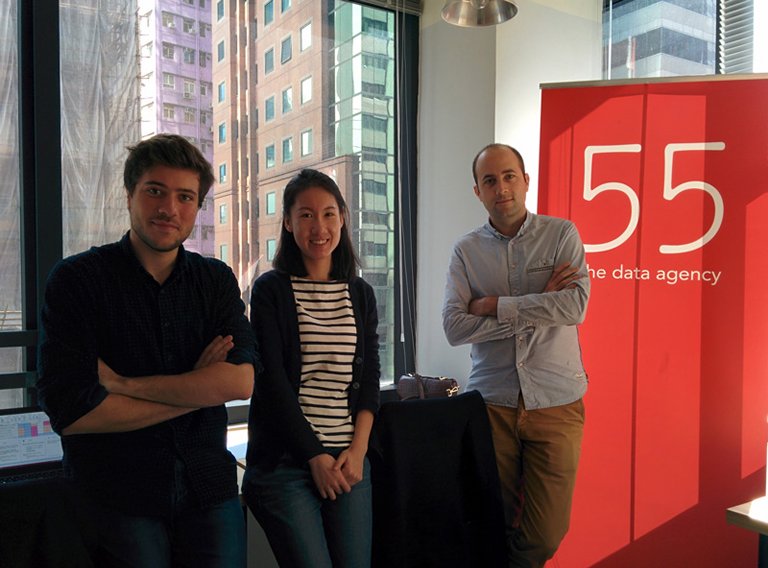 https://hkmb.hktdc.com/en/1X0A7AGQ
E-commerce: Unleashing the Power of Data (Interview with Fifty-five Hong Kong)
E-commerce has transformed the way businesses market their products or services. Now, digital marketing, referring to the promotion of products or brands via one or more forms of electronic media, is proven more cost-effective than traditional media. According to Google, companies using digital marketing strategies have 2.8 times better revenue growth expectancy.

In the digital arena, websites, social media, mobile and other electronic means generate titanic volumes of data every day, whereas a variety of devices and channels create innumerable data streams. To many data owners, collecting and managing exploding data volumes is a big challenge, not to mention how to harness the power of these valuable assets to make the right decisions.

Fifty-five was co-founded by a group of former Google executives in France in 2010 as a digital marketing advisory. It helps companies collect and analyse data across all media channels so that they can evaluate the effectiveness of their marketing spending, optimise their digital marketing strategy, and acquire and retain customers more efficiently.

As the first step, Fifty-five would help its client collect data using tracking tools such as Google Analytics Premium and Adobe Analytics, and then centralise and interconnect all the data on a consolidated platform where clients can monitor the progress and performance of their digital assets in user-friendly dashboards. Depending on the needs, the company will drill down through the data to evaluate the client's digital ecosystem and suggest ways to improve efficacy. Its algorithm, for example, can monitor sales conversion and optimise sales volume at detailed product levels, with seasonality effects factored in.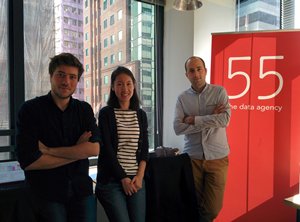 In 2014, Fifty-five set up an office in Hong Kong, its first and only one in Asia now. "We chose Hong Kong as it is where many regional corporations as well as global companies are based," said Cedric Delzenne, Program Manager, Head of Fifty-five Hong Kong. "We hope to establish our reputation in the region, and Hong Kong is obviously the best place to start with."

Compared with their western counterparts, Asian companies appear to be less adept at digital marketing. "True, but the gap is closing," said Delzenne. "Many of our clients are traditional, big regional players in Hong Kong. They increasingly realise the importance of digital marketing and want to ensure they deploy their resources in an effective way. That is why they have high demand for our professional advices." With effective digital marketing, brands can increase their customer satisfaction and experience, drive revenues, increase cross-sell and upsell rates, etc.

Working with multiple prestigious clients already, Delzenne is very optimistic about their growth potential in Asia, and the company is expanding to Shanghai. On manpower, he finds no difficulty in hiring junior staff but he thinks Hong Kong does suffers a shortage of experienced personnel for the digital marketing industry.