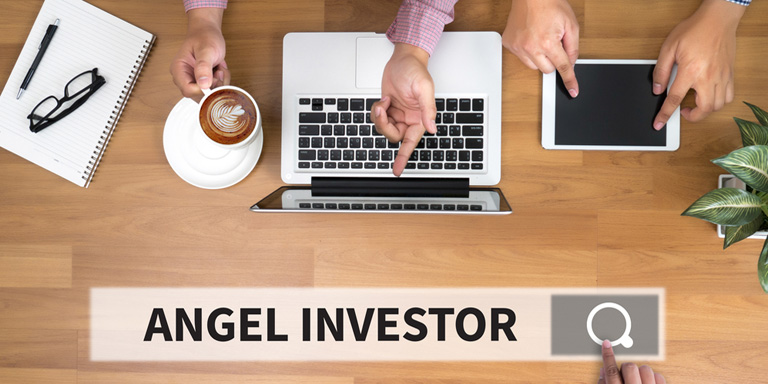 https://hkmb.hktdc.com/en/1X0A78B1
Where Angels Invest
Hong Kong's start-ups are thriving on expert advice, support and capital from a budding community of angel investors.
In fostering a start-up ecosystem, Hong Kong has done much to focus on incubators, lower-cost work premises, and access to government and industry expertise. But more recently, a fast-growing start-up component has been the rise of angel investment.

For providers of early-stage funding, there are pitfalls and pluses to this increasingly legitimate investment class. In an era of diminishing returns from other investment classes, the mythical returns of Silicon Valley remain a powerful lure. In 2004, for example, American investor Peter Thiel pledged US$500,000 for Facebook. Now worth more than US$1 billion and counting, the social media site has been called the most lucrative angel investment ever made.
Understanding Start-ups
But for every success story, there are plenty of tales of start-ups that never take flight – a reality acknowledged by Hong Kong's established angel investors and venture capitalists.

"Many investors want to jump on the angel investment bandwagon without understanding the risks and the start-ups they invest in," says Dominic Wong, founder of Darkhorse Investment. "Green investors rarely succeed in this space and the risk appetite is mismatched."
Mr Wong is an experienced investor in high-technology start-ups, with a track record that includes working with companies such as Englishtown, an English language e-learning provider, and Cedar Audio, a manufacturer of audio processing equipment. A former consultant at McKinsey & Company, Mr Wong advised clients on strategic, operational and organisational issues.

Mr Wong says Hong Kong investors have traditionally avoided early-stage investment, favouring those that have a much lower risk threshold. But as a member of the vetting and membership committee of the Hong Kong Business Angels Network, he says would-be angel investors have been encouraged by the surge in the number of local start-ups. According to InvestHK, the number of local start-ups grew by 46 per cent to 1,558 in 2015.
First Steps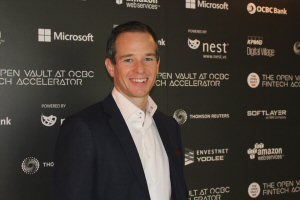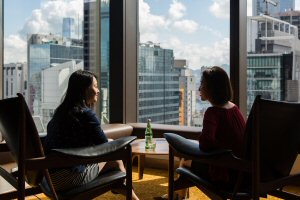 Global angel investors intimately understand the industries and companies they seed fund. The same cardinal rule applies to Hong Kong, according to experienced angel investors in local and Southern China start-ups. As a first step, they recommend that investors gain exposure to various start-up management teams, understand business models, and discuss strategy and longer-term goals.

"Angel investors need to have a focus," says Lawrence Morgan, Chief Executive of Nest, a start-up incubator based in Sheung Wan – a district with relatively cheaper rent and home to many start-ups.

"Don't look at every single industry; pick one or two and gather knowledge about those verticals. Build out your own network of experts on various matters that you can consult when necessary."
Risk Appetite
By its very nature, angel investing is a risky business. Typically, start-ups are rich in ideas, but in the midst of finalising products and without a revenue stream. For every Facebook, there are thousands of other companies that never get off the ground despite generous seed-investing from angels.

"Start-up investing in Hong Kong is very risky in the early stage, as it is in other mature economies," says Mr Wong. "Given that start-ups are in pre-revenue phases, angel investors need to be in for the long-haul and must be prepared to completely write off the investment. It's a serious gamble."

In other words, the probability of losing the entire investment is a very real despite the potential of very high investment returns. "Potential investors should always be aware that venture investments are illiquid and should not count on a set return," says Mr Morgan. "Most investments will generate negative or low returns, and the average holding period for early-stage investments is five to seven years."
Get Smart
Given the uncertainties, the high probability of low – if not negative – returns, angel investment fits into a niche profile: affluent individuals who invest in exchange for ownership equity or convertible debt.

The Chinese mainland is considered a potentially reliable source of investors. Banking group Credit Suisse estimates that the mainland is home to 1.3 million people who are US-dollar millionaires, and more billionaires than anywhere else on the planet except the United States.

Early-stage investments in Greater China's dynamic start-up scene typically begin at US$25,000 and can range up to several hundred thousand. Investors must also be prepared to play the long game with any seed investment and not expect to see any potential returns for several years.

According to the British Chamber of Commerce in Hong Kong, which runs the Business Angel Programme, investment experience and deep capital are musts for would-be angel investors. "Angels should either be high-net worth individuals looking to invest, investment companies, or representatives of investors," advises the programme's leads, when screening prospective investors.
Seek Advice
Globally, the most successful angel investors rarely operate as lone-wolf capitalists. The success of Silicon Valley as a source of investment and innovation shows that investors tend to rely on a community, industry associations and institutional support. In the US, the community of 300,000 angel investors is supported by about 400 active groups.
In less than a decade, the emergence of networks in Hong Kong has resulted in one of the world's most vibrant angel investor communities.

Investor networks such as the Hong Kong Angel Investor Network, Hong Kong Business Angel Network, Hong Kong Venture Capital and Private Equity Association have played instrumental roles in matching capital with Greater China's most innovative start-ups.

"We recommend teaming up with other angel investors, which adds a level of safety and perspective to your decisions," says Mr Morgan. "Lastly, join groups, clubs and take part in networking sessions wherever possible. Being part of the start-up community and the conversations around technology, in whatever way works for you, will often pay dividends.
Related Links
Business Angel Programme
Darkhorse Investment
Hong Kong Angel Investor Network
Hong Kong Business Angel Network
Hong Kong Venture Capital and Private Equity Association
Nest
Finance & Investment
Technology