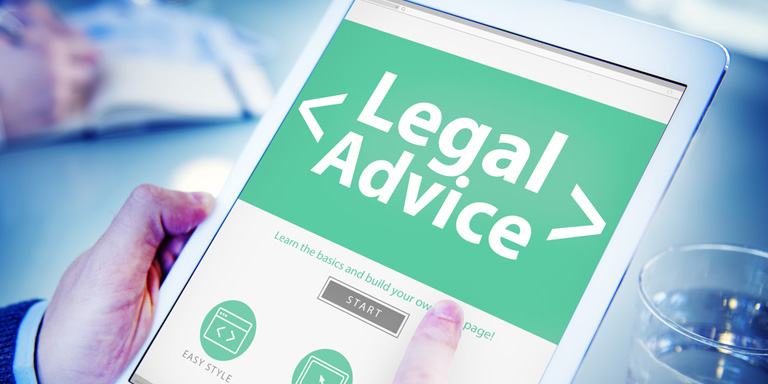 https://hkmb.hktdc.com/en/1X0A7893
Legal Dragon for SMEs
A Hong Kong start-up has been tipped as a model that could disrupt the staid legal profession the same way Uber has done with transportation.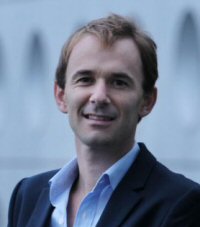 Dragon Law was established after its founding partner, lawyer Daniel Walker, recognised the mismatch between the vast number of SMEs and start-ups operating in Hong Kong, and their access to affordable legal services. Leveraging his corporate-sector experience with leading law firms, Mr Walker began building software to help bridge the gap. After obtaining angel investment funding, Dragon Law was launched in January 2014.

Originally from Britain, Mr Walker had been living and working in Hong Kong and Singapore for more than 15 years. His work, consulting to global law firm DLA Piper on the growth of its business in the region, had a particular focus on how to standardise legal documentation across markets. "I became somewhat of an unusual specialist [in that space]," he said.

It became clear to him that a centralised knowledge base could create efficiencies, giving rise to the idea of developing online tools that would enable companies to do some of their own legal administration processes – much as the likes of Xero have done for the accounting profession.
Complementary Service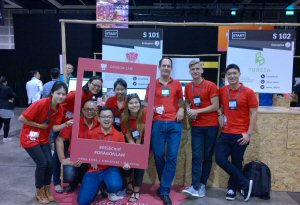 The model doesn't seek to replace lawyers, but rather to work alongside legal firms, explained Mr Walker, who co-founded the business with Jake Fisch, an American lawyer also living in Hong Kong. The pair met through their Hong Kong connections.

"A market definitely existed," Mr Walker said. "It was apparent that many smaller businesses would be prepared to pay for these sorts of services, or were using law firms that were not necessarily the best fit for them. Once we established that there was a big market, we spent time exploring what the product would look like."

Tapping the rich Hong Kong start-up ecosystem, the partners raised investment funding – to date some US$3 million – and gained valuable support as an incubatee at Hong Kong's digital community Cyberport.

Dragon Law launched with a suite of legal agreements that businesses use during their day-to-day operations: contracts covering agreements with clients, vendors and employees; IP documents; shareholder agreements and fundraising documents. Some 400 documents currently in the product offering, which cover virtually everything a business needs to register from a compliance and legal perspective, are accessible to customers on a subscription basis.

Mr Walker said Dragon Law aims to transform the way businesses meet their legal needs. "Small and medium-sized businesses tend to expose themselves to unnecessary risks by not using legal services, or by using them only when it's too late," he said. "The reason why is clear: SMEs often have no time, no money and no clue how to start."
"Small and medium-sized businesses tend to expose themselves to unnecessary risks by not using legal services, or by using them only when it's too late. The reason why is clear: SMEs often have no time, no money, and no clue how to start."
Bridging the Cost Gap
Dragon Law bridges this gap by providing an efficient and affordable means for businesses to install procedures and have in place agreements, so all parties are aware of their rights and obligations from the outset, he explained. "This prevents problems from arising in the first place, and avoids disputes that may strain business relationships."
By signing up for a free trial, users can create a website privacy policy and confidentiality agreement for free. Paid subscribers use Dragon Law's technology to self-assess their legal needs and receive guidance through complex legal situations.

According to Mr Walker, by combining self-service technology and a legal help desk, Dragon Law users have the ability to take control of their everyday legal needs, and make informed business decisions. "Dragon Law resolves legal needs 10 times faster and cheaper than traditional bundled legal services," he said. "Users enjoy the simplicity of one platform to learn, one reliable helpdesk, and one bill to pay."

With more than 4,000 subscribers already, Dragon Law expanded to Singapore in late 2015, and the founders plan further growth.
Ideal Launchpad
Hong Kong, Mr Walker said, was a "brilliant place" to start the business. The city gave the partners access to a huge pool of professional talent, helping them to quickly build a workforce of 30 staff in Hong Kong, and various freelance software developers. The city's rule of law was an ideal fit for a company engaged in international business law, and the ease of fundraising enabled Dragon Law to launch on a strong foundation.http://www.cyberport.hk/en/abou
The high concentration of SMEs and start-ups provided a vast potential client base. The partners promote their services via a B2B sales force – an effective marketing strategy given the density of Hong Kong's central business district. "The team can have 10 or 12 meetings a day, meeting the CEOs of start-ups, hedge funds, corporations and family businesses," Mr Walker said.
Dragon Law has been likened to the "Uber of the legal profession." "We're not that exciting," Mr Walker demurred. "Ours is really a boring business, which solves boring problems – but those problems are big."
Related Links
Cyberport
Dragon Law
Legal Services
Technology
United Kingdom
Hong Kong
Western Europe