https://hkmb.hktdc.com/en/1X0A75WP
"Going Out" to Capture Belt and Road Opportunities (Expert Opinion 8): Marketing Global Brands
As a cosmopolitan city in the Asia-Pacific, Hong Kong is the regional centre for the promotion of many global brands. Its industry players are familiar with the markets in the Chinese mainland, Southeast Asia and elsewhere in the Asia-Pacific region, many of which are countries along the economic corridors of the Belt and Road Initiative. They have extensive experience in the management of global brands through years of offering one-stop services to their multinational clients, including the development of marketing and branding strategies, management of projects, planning for exhibitions, and carrying out all types of creative design. On the other hand, mainland enterprises are actively going to Belt and Road countries and other overseas markets to expand their sales networks or to bring in foreign brands to further tap business opportunities in the mainland market. Against such a backdrop, Hong Kong is in a perfect position to meet the needs of mainland enterprises for services in marketing, branding and design. It is therefore a preferred service platform for mainland enterprises that are "going out" and "bringing in".
Extensive Experience in Promoting Global Brands
Philip Tse, Account Director of Paco Communications Ltd, told HKTDC Research: "In the past few decades, Hong Kong's practitioners in marketing and branding have been planning and executing all sorts of branding and promotional activities for many well-known international brands in the Asia-Pacific region, the mainland included. This is one of the reasons why multinationals are choosing to have their Asia-Pacific headquarters in Hong Kong. Furthermore, Hong Kong is a fashion capital in the region, and its professionals not only possess international vision, but are also in tempo with the trends and pulse of international markets and are also keen in market sense. Naturally, it has become a bridgehead for multinationals in entering the Asia-Pacific and for mainland enterprises in expanding into overseas markets."
Paco specialises in spatial design and promotion for brands. Its creative and project management teams have served a large number of international clients, including renowned luxury labels, famous fashion brands and international consumer chains. Over the years, it has completed more than 3,000 design-and-production projects of all sizes and has helped clients to expand into Hong Kong, the Chinese mainland, Southeast Asia (including such Belt and Road countries as Vietnam and Myanmar) and other Asia-Pacific markets.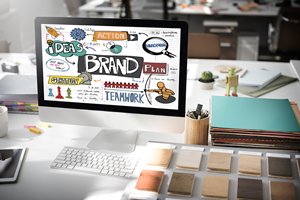 Paco is particularly strong at providing its clients with services involving creative design as well as in the planning and construction of commercial space, including visual merchandising projects such as image counter, brand boutique, exhibition, events and HPP (High Profile Promotion) designs and marketing services. It partners with manufacturers in the mainland, Taiwan, Malaysia, the United States and the United Arab Emirates that produce quality furniture and related hardware of retail image counters to provide clients with all-round one-stop services.
Tse said international clients were very concerned with protecting their brand designs and with their positioning in the global market, and had stringent requirements regarding their overall corporate image and in related market promotion strategies. Working within client designated frameworks, Paco was committed to providing promotion and design services that were both creative and appropriate to the Asia-Pacific market, he said. Paco enjoyed advantages in providing one-stop project management services, had attained ISO 9000 and ISO 14000 international standards[1], and had become the first point of contact in the Asia-Pacific market for clients, said Tse.
Respecting Brands and Designing Work
"In developing a brand's business it is necessary to pay attention to maintaining and enhancing the unique features and attributes of the brand in question," stressed Tse. "If the focus is only on short-term sales and minimising costs, there is likely to be conflicts with the aims of developing the brand's business and more harm than good will be done. Hong Kong's market promotion professionals and designers well understand the importance of related requirements and always strive to provide high-quality services.
"What's more, as international clients recognise that industry players in Hong Kong are respectful of designing work and industry ethics and that there is sound protection of intellectual property rights in the territory, Hong Kong has become an important base for promoting global brands."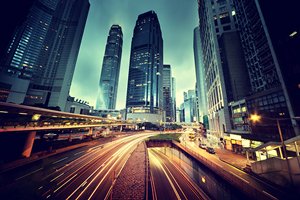 Tse said the demand for market promotion services was poised to grow as foreign brands were paying increasing attention to entering the mainland market, while mainland enterprises hoped to expand their brands and sales businesses overseas and cooperate with foreign brands in simultaneously tapping overseas and mainland markets. Hong Kong was conversant in the business cultures, languages and consumer markets in the mainland as well as in foreign countries, said Tse. And with extensive experiences in providing services in promoting global brands, it was more than capable of meeting the demand for related services from foreign as well as mainland companies.
Tse is a winner of the "10 Most Influential Designers 2015" and "10 Best Commended Projects 2015" awards from China Building Decoration Association. He is also a founder and so-called chief "day-dreaming" officer of Hong Kong-based co-working space "4 CATS", which offers working space, idea-exchange venues and sharing platforms to start-ups. It also provides entrepreneurs with skills training and consulting service in starting up a business so as to enhance their strengths and chances of success of the start-ups.
---
[1] ISO 9000 and ISO 14000 are internationally recognised standards for quality management systems and environmental management systems, respectively.
Design Services
Public Relations
Mainland China
Hong Kong