https://hkmb.hktdc.com/en/1X0A6ZFO
"Going Out" to Capture Belt and Road Opportunities (Expert Opinion 6): Setting a New Stage for the Technology Industry
Hong Kong's burgeoning technology industry is ideally placed to take advantage of the dovetailing of China's Belt and Road Initiative with its "going out" strategy that promotes technology co-operation and development. Hong Kong has a number of technology clusters formed by local and foreign-funded companies. Alongside factors such as an established global communications hub and market network, free flow of capital and the technology industry's familiarity with international standards, Hong Kong's strength in technology commercialisation means it can effectively promote co-operation between mainland enterprises and foreign partners.
China a Huge Market for Technology Services
Speaking to HKTDC Research, Andrew Young, Chief Commercial Officer of Hong Kong Science and Technology Parks Corporation (HKSTP), said that the mainland's strong investment commitment to meeting its own growing technological demands represented real opportunities for Hong Kong's technology-industry players. A vast amount of technology is needed to facilitate the infrastructure required for the Belt and Road Initiative.
"The mainland is actively stepping up infrastructure construction and expanding transport and logistics networks," said Young. "For example, there is a need to strengthen the transport services between the Chengdu-Chongqing regions and a number of the Central Asian countries via Xinjiang, while also expanding the transport and logistics networks connecting Yunnan and Guizhou with Southeast Asia. In addition to related construction projects, the appropriate communications and systems-management technologies are also needed to build a transportation network that can meet modern-day requirements."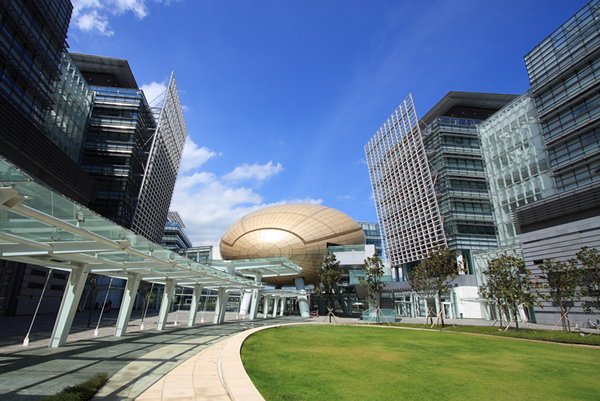 There are a wealth of technology-industry players in Hong Kong, he said. For instance, some HKSTP tenant companies offer world-class services, including fixed and wireless communications, remote Wi-Fi networks, fibre optics and sensors, all applicable to highways, railways, power transmission, energy pipelines and other transportation systems. Hong Kong also had a depth of expertise when it comes to related applications, such as data transmission, system control and remote monitoring capable of meeting the mainland's technology needs that have arisen from the building of modern transportation networks.
Hong Kong a Technology Services Platform for Enterprises "Going out"
Young took it further, saying that Hong Kong can function as a platform in servicing mainland technology enterprises "going out". "Thanks to a range of good research capabilities, mainland enterprises have developed a large number of technologies and products well received by the market, including information and communications technology applications and solutions, as well as mobile-device applications," said Young. He did, however, emphasise that many mainland businesses needed help when it came to developing technology that complied with international standards. "Some advanced technology sectors on the mainland are still in their infancy, making it difficult for them to directly introduce foreign technology into local applications."
Young pointed out that Hong Kong companies are familiar with international technology trends and technical standards, and have extensive international marketing networks, which can help effectively open up overseas markets by commercialisation of technology achievements in the mainland. At the same time, Hong Kong specialises in making good use of foreign general technology for localised applications in Hong Kong and the mainland. Citing an example, he said: "In spite of the absence of smart home standard solutions in the Chinese mainland, foreign technology and user experience may not be suitable for direct application given the mainland's relatively crowded environment. Hong Kong industry players are not only familiar with the technology and standards, but also understand the actual application and the needs for smart home in relatively densely populated areas. They can effectively introduce appropriate foreign technology to the mainland peers, while at the same time carrying out local adaptations."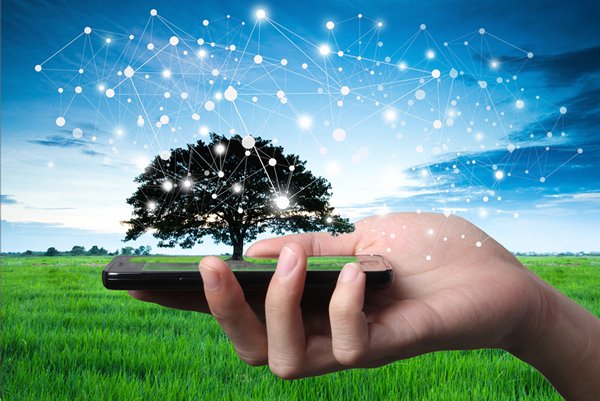 Anny Wong, HKSTP's Senior Manager of Mainland Collaboration, noted that Hong Kong was an international financial centre with extensive financing channels, which could provide a wide range of financing arrangements for the international business and technology co-operation projects being implemented by mainland enterprises under China's "going out" strategy.
The HKSTP holds regular demonstration projects and technology exchange activities, and arranges partnership agreements with venture capital funds from Hong Kong, Europe and the United States aimed at identifying potential business and technology projects.
It also brings together technology companies and start-ups from Hong Kong, the mainland and overseas. Given Hong Kong's advantages in professional services and intellectual property rights protection, the HKSTP has also helped to attract many investors from advanced countries as well as the mainland who are seeking to develop the Chinese and overseas markets.
The science and technology park is now home to more than 580 technology companies and about 238 technology start-ups (as at end-March 2016), about 10% of which are from the mainland. These companies are mainly engaged in technology sectors including biotechnology, electronics, green technology, information technology and telecommunications, and many are moving towards even more advanced applications in sectors such as robotic end-of-arm tooling, smart cities and health/elderly care in order to further capture opportunities arising from the mainland and overseas markets.
Mainland China
Hong Kong
Mainland China
Hong Kong