https://hkmb.hktdc.com/en/1X0A6WFX
Forensic Fintech
An innovative start-up that targets bogus e-commerce sites has set up its regional base in Hong Kong.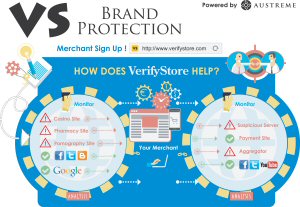 Fraudulent e-commerce sites have been a serious problem for banks and credit card providers in recent years. Terence Chau, an Australian Fintech entrepreneur, developed a solution, which could detect and unmask suspicious sites – often hidden behind genuine-looking websites. After two rounds of investment funding, the company is now a growing global business headquartered in Hong Kong.

Mr Chau founded Austreme International Ltd, a big data technology company in the field of international payment, in Sydney in 2011. He developed the initial software system – now in its third generation, each one more powerful than the previous generation – after working in security, risk and compliance for the start-up community in the United States.

Just as e-commerce was growing exponentially, so too was the risk to banks that faced both large financial penalties and damage to their reputation by unwittingly dealing with illegal businesses. The problem was escalating to the point where banks were beginning to question whether they should even continue serving e-commerce merchants, Mr Chau said.
Problem Solved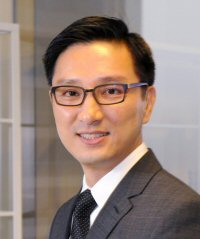 With no solution on the market that he knew of, Mr Chau developed his own transaction-laundering detection software, and launched Austreme under an initial angel investment from Beijing. "We were the leader in this space, and remain so today," he said.

A second round of investment funding in August 2015 – amounting to US$6.3 million, from Hong Kong-listed company Intime Retail (Group), a subsidiary of Alibaba – enabled the rapidly growing and already profitable Austreme to expand overseas.

"We'd been looking at [expanding to] Hong Kong for two years," said Mr Chau, who saw the city as an ideal platform for accessing the global Fintech market.

With the Chinese mainland's booming online market right on its doorstep, Hong Kong's ideal geographical location, and widespread use of both English and Mandarin made it the stand-out choice to serve as the company's regional headquarters, which opened in April.
Flushing out Suspects
To date, almost 17 million websites are under forensic examination on the Austreme data base. Suspicious activity, including phishing, malware, fraudulent transactions and illegal businesses, is reported to relevant customers, who include legitimate online merchants, payment service providers, acquiring banks and international card associations.

"Last year, we tallied statistics from 8.6 million websites we had investigated, and found the leading 'bad' categories to be involved in illegal gambling, pharmaceuticals, pornography and tobacco, as well as many selling counterfeit products," Mr Chau said.

The results showed that 0.3 per cent had malware or phishing embedded in the site, while some 39 per cent hid an unauthorised site. About 70,000 websites fell into the high-risk category, Mr Chau said. Such statistics will now be published annually on the company's website.

As the registered MasterCard Merchant Monitoring Service Provider, Austreme now provides merchant monitoring and transaction laundering detection services to banks, payment gateways, multinational corporations and luxury brands worldwide. Its customers are domiciled in the mainland, Hong Kong, South Korea, Japan, Singapore, Israel, the Netherlands and the US.

Austreme has been profitable since the second year of operation, growing at a rate of about 80 to 100 per cent per year, according to Mr Chau.
Platform for Growth
The new regional headquarters will not only cater to the needs of Hong Kong clients, but also support the company's offices being planned in the mainland, the US and Europe, he added.

Mr Chau will soon relocate to Hong Kong as his base for overseeing the company's global operations. Hong Kong will also serve as the Centre of Excellence for recruitment and training the company's specialist big data analysts.

"Hong Kong is well-connected with the global financial world and hence plays a critical role in the financial market reform of the mainland," Mr Chau said. "The city also has a very strong advantage for wide adaptation of Internet transactions across many sectors. These make it an ideal foothold for our company to introduce to global clients our state-of-the-art security, risk, compliance and fraud management solutions much needed for credit card transactions and related proceedings."

Given all these advantages, Mr Chau is confident that Hong Kong will help pave the way for the company's global expansion in the coming years.
Related Link
Austreme
Technology
Finance & Investment
Australia
Hong Kong
Australasia