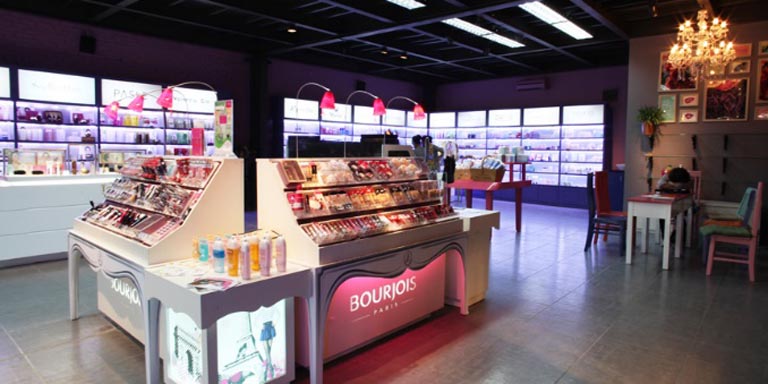 https://hkmb.hktdc.com/en/1X0A6UQS
Clear Growth Potential
Vietnam's cosmetics sector holds strong prospects for overseas brands and for new investment in domestic producers.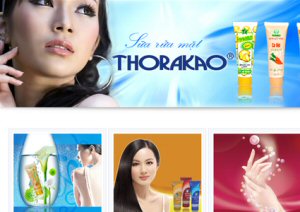 The annual turnover of the Vietnamese cosmetics market is around US$704 million, according to figures from New York-based market research giant Nielsen. The average annual per-capita spending was only US$4 per person, compared with an average of US$20 per person in Thailand, highlighting the Vietnamese market's strong growth potential.

According to a report from The Society of Cosmetics of Ho Chi Minh City, Vietnam has more than 400 cosmetics businesses, with 90 per cent of the market share dominated by about 100 foreign-owned brands. Most of the popular domestic brands, such as Saigon Cosmetic, Thorakao and Lan Hao, are confined to the low-value segment and mainly export to neighbouring Asian markets.

"More than 40 per cent of our revenues come from exporting products to Cambodia, Laos and Thailand," said Ly Nguyen Lan Phuong, General Manager of the Saigon Cosmetic Company. Exports also remain a key revenue component for
Lan Hao-Thorakao, but the domestic market now accounts for 30 per cent of the company's turnover.
Changing Regulations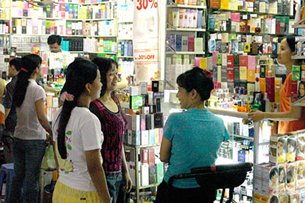 Previous trade policies restricted overseas investors to just two routes into the Vietnamese cosmetics market. The direct investment option was adopted by DeBON, a joint venture between the Korean Foundation and LG Cosmetics of Hangzhou. Following the 1997 completion of its Vietnam factory, DeBON has gradually dominated the local market, growing at up to 30 per cent annually.

Another route for foreign companies is via franchising. Leading Japanese brand Shiseido was introduced in Vietnam by the Thuy Loc Company and now has a sizable presence in the country, including a nationwide retail network.

In 2009, in line with commitments to the World Trade Organization, Vietnam's distribution sector was opened up to overseas companies, allowing imported products to be directly distributed in the country. Ultimately, this saw a number of foreign companies, including Shiseido, take control of their own distribution.

"As one of the first companies to enter the Vietnamese market, we were at pains to choose the right development strategy," said Vu Quy Hoa, Professional Division Director for Shiseido. "We are now increasingly asserting our image in the local market and plan to open more retail outlets in the lead cities and provinces."

Other overseas companies have since entered the Vietnamese market in recent years, including French brands Clarins and L'Oréal, as well as British health and beauty retailer The Body Shop.

According to Nielsen, foreign cosmetics companies continue to dominate the Vietnamese market, largely because they have effective distribution channels, good marketing plans and the ability to innovate. Domestic businesses, by comparison, fall short in terms of packaging, promotion and product development.
Growing Economic Confidence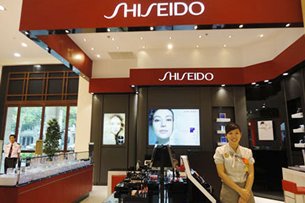 A recent report by the Ho Chi Minh City-based market research company Intage Vietnam analysed the buying patterns and attitudes of consumers in several more affluent regions, including Ho Chi Minh City, Hanoi, Danang City and Can Tho City. Significantly, across Vietnam, especially in the South, more than 50 per cent of the population had a positive view of the country's economic prospects.

The survey also revealed a greater willingness among consumers to pay a premium for value-added products in the health and beauty sector. Spending on cosmetics has risen across Vietnam – Ho Chi Minh City (up 33%), Danang (up 22%), Hanoi (up 7%) and Can Tho (up 5%).

A key driver has been a renewed interest in natural products. "Nowadays, consumers favour products made with natural ingredients," said Ms Vu. "Cosmetics companies have to refresh their ranges in order to capitalise on this demand."

One success story has been Swedish cosmetics brand Oriflame, a company that champions the use of natural ingredients. An early entrant to the Vietnamese market, the brand has been hugely successful, enjoying an average growth rate of around 18 per cent annually.

One local company to benefit from this trend is Purité By Prôvence, a French-inspired cosmetic brand from Ho Chi Minh City. "In Europe and North America, consumers are attracted by products that feature essential oils extracted from flowers, plants or fruits, believing them to be highly effective beauty treatments," said company co-founder Emma Roches. "We have found Vietnamese women place a similar value on these natural ingredients."

Several well-known cosmetics brands, notably L'Occitane, Ohui, The Body Shop, Shiseido and L'Oréal, have also launched products with natural ingredients.
Consumer Expectations
Apart from a growing interest in natural products, Vietnamese consumers also have other specific concerns, including allergies, as well as an inclination to buy cosmetics products as gifts.
Male cosmetics is a rapidly emerging sector in Vietnam, with men increasingly expected to make more effort with their appearance. "Currently, cosmetics for men are attracting a lot of interest," said Ngo Truc Linh, a service consultant for Clarins in Ho Chi Minh City. "There are now a vast number of such treatments on offer, including skin care and body care, from such well-known brands as Clarins, L'Oréal, Oriflame, all available online or in shopping malls across Vietnam."

For more market opportunities, please visit: http://research.hktdc.com/.