https://hkmb.hktdc.com/en/1X0A6RYT
Travelnomall: The Online Hong Kong Shopping Experience
Interview with Caine Pan, Vice President, Business Development, Hang Fung (Hong Kong) e-Commerce Ltd
Launched by Hang Fung (Hong Kong) e-Commerce Ltd in November 2015, Travelnomall.com became a fully operational e-commerce website on 18 April 2016. It offers an online-to-offline (O2O) shopping experience for Chinese consumers. Pitching itself as a "Hong Kong-invested Hong Kong goods centre, operated by Hong Kong people", Travelnomall has obtained certification from the Hong Kong Quality Assurance Agency (HKQAA), a third-party quality certification body, which provides professional certification and monitoring for the sale of goods, customer service, logistics and warehouse services. Caine Pan, Hang Fung's Vice President, Business Development, tells HKTDC Research the features and operation model of Travelnomall.
"Hong Kong Goods Centre" Entering Mainland Cross-border E-commerce Market
Emphasising its Hong Kong origins, the brand name Travelnomall in Chinese – Ziyouxing – has the same pronunciation as that of the Chinese term for "individual travel", which was inspired by China's policy of allowing mainland residents to visit Hong Kong as individual travellers. Goods sold on Travelnomall can be divided into eight categories: mother & baby, beauty & cosmetics, health & supplements, imported food, watches & jewellery, life & households, fashions, and "Hong Kong youth creativity". About 90% of the goods are made in Hong Kong or carrying Hong Kong brands such as Luk Fook, Memorigin, Sa Sa, Eu Yan Sang, Vita Green and Wai Yuen Tong. International brands include the Australian wine Penfolds, Swiss cosmetics Dermagram and Korean skincare Sulwhasoo.
In recent years, some Hong Kong and international brands have set up manufacturing plants on the Chinese mainland. Goods produced in these mainland facilities may be sold as imports through cross-border e-commerce platforms as long as they leave the mainland as exports. Pan explains: "Products manufactured in the mainland carrying Hong Kong brands or international brands are required to be exported from China across the border (such as to Hong Kong or southeast Asia), and then like other foreign-made goods, apply to China Customs for filing as imports. With approval, the goods can then be sold through the cross-border e-commerce platform. For example, Travelnomall applies for filing on behalf of a British brand baby products after its Asia-Pacific distributor exported the goods from China, so that sales can be done through Travelnomall."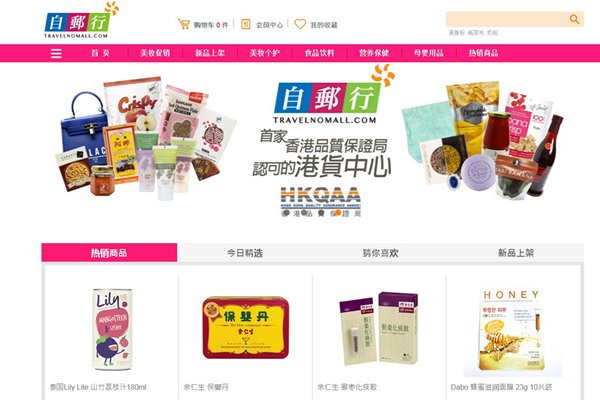 Dedicated Zone: Hong Kong Youth Creativity
Unlike other e-commerce platforms, Travelnomall features a dedicated zone showcasing the works of Hong Kong's outstanding young designers, blending Hong Kong's unique culture and creativity into product design, and assisting the young talents to develop the mainland market. Currently major product categories include clothing, gifts and household items. In support of Hong Kong designers, products sold through Travelnomall and its physical store will be only charged at cost as long as they are original.
Operation Models of Travelnomall
Travelnomall offers two types of sales models: "direct shipping from warehouse in Hong Kong" and "bonded warehouse delivery". The direct shipping warehouse is located in Yuen Long, Hong Kong, and the mainland bonded warehouses are in Nansha's Longxuedao, Guangzhou. Travelnomall provides suppliers with one-stop management services, applying on their behalf to China Customs for filing as imports. After securing approval from China Customs, products will be put up for sale online with product information and photos uploaded on Travelnomall. Information provided by online shoppers in their transaction with Travelnomall (including order, payment and delivery details) will be communicated real-time to China Customs, with clearance handled by Travelnomall. Meanwhile, Travelnomall's third-party logistics partner ALOG Technology Logistics (Guangdong) Co Ltd will do the goods picking, packaging and distribution according to customer order.
It is understood that orders that select "direct shipping from warehouse in Hong Kong" will be delivered to customers in five to 12 working days. Such goods are transported from the Yuen Long warehouse across the border on Hong Kong-China direct cross-border trucks via Huanggang port to Guangzhou's Baiyun Airport for customs clearance. For orders that specify "bonded warehousing delivery", it takes two to three working days for delivery. At present, about 90% of goods on sale in Travelnomall are sold through "direct shipping from warehouse in Hong Kong". Pan said that Travelnomall only charges a proportion of the consignment of goods (the percentage varies on the category of merchandise), with no extra fees for filing, customs clearance, logistics and publicity.
O2O: Shop Online, Experience Offline
In addition to the online platform, Travelnomall's physical shop with an area of about 4,000 square metres is located in the Nansha Free Trade Zone's Puzhou new and high-tech development park. It operates as an integrated cross-border shop. Goods sold in the shop are divided into "dutiable" and "cross-border". Consumers purchasing dutiable goods can pay by cash, debit or credit card, and take delivery of goods instantly. While dutiable goods are cleared as general import, direct cooperation between Travelnomall and brands/suppliers is able to reduce agent fees and logistics costs, resulting in a lower price for dutiable goods sold in the experience shop compared with other retail outlets. For display only in the shop, cross-border goods are for sale from Travelnomall online and directly shipped to buyers, who cannot take delivery in person.
In close proximity to tourist attractions in Nansha such as Tian Hou Temple, Nansha Marina, Nansha Grand Hotel and Nansha Passenger Ferry Terminal, Travelnomall's experience store attracts many visitors from Guangzhou and other mainland cities during holiday times. Pan said: "A daily average of more than 10,000 in terms of people flow was estimated in the store during the Golden Week in May. With the opening of phase two of the store (commanding an area of 10,000 square metres), Travelnomall will continue to expand the categories of goods on sale. Also, the improvement in the supporting facilities of Nansha's tourist area and the opening of Metro line 4 to traffic by the end of 2016 will attract more people to Travelnomall's experience store in the future." The company is said to have plans to open experience stores in 50 cities around the country in the next three years, to meet consumer demand for shopping experience.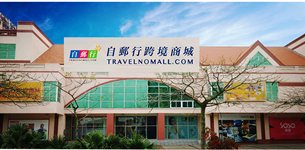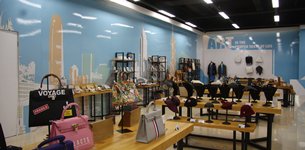 Compliance with Hong Kong Quality Standards
In order to guarantee authenticity of the goods on sale and achieve customer satisfaction, Travelnomall has obtained HKQAA certification to ensure that the processes involved in delivering its goods and services conform to Hong Kong quality standards.
All goods sold on Travelnomall have been verified by HKQAA and have source records. Consumers can scan the unique QR code on product with their smartphones to confirm that the product is supplied by a registered organisation, link to details of the supplier's registered information as well as its HKQAA certification so as to enhance consumer confidence.

Mystery Shopper Assessment

No matter how excellent the quality of goods, any failure in customer service will affect the consumer's confidence in the system. With a mystery client review under HKQAA, Travelnomall is able to effectively assess the performance of its front-line staff, the service they offer, their efficiency and problem-solving skills. This improves service quality and enhances the customer's shopping experience.

HKQAA provides supervision over Travelnomall's logistics and storage processes, guaranteeing that the warehouse management and logistics flow conform to the HKQAA standards.
A Unique Cross-border E-commerce Platform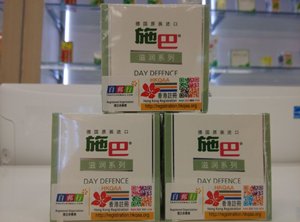 Amid the rapid development in China's cross-border e-commerce platforms, Travelnomall aims to differentiate itself from competitors by positioning as a "Hong Kong goods centre" and having HKQAA certification. Pan said that as Travelnomall is still in the development stage, more high-quality products will be sourced in the future to expand the product category and in keeping with the strategy of "Hong Kong branding". While focusing on online sales, Travelnomall is now actively developing WeChat Mall and will launch app sales in the future. In publicity and promotion, Travelnomall will also make good use of social media such as Weibo and WeChat.
Travelnomall pitches itself as "Hong Kong goods centre", focusing on goods sought by mainland visitors to Hong Kong. In addition to Hong Kong brands, international brands sold in Hong Kong can also be found in Travelnomall, so that mainland consumers can enjoy the fun and convenience of doing shopping in Hong Kong at home.
Mainland China
Mainland China