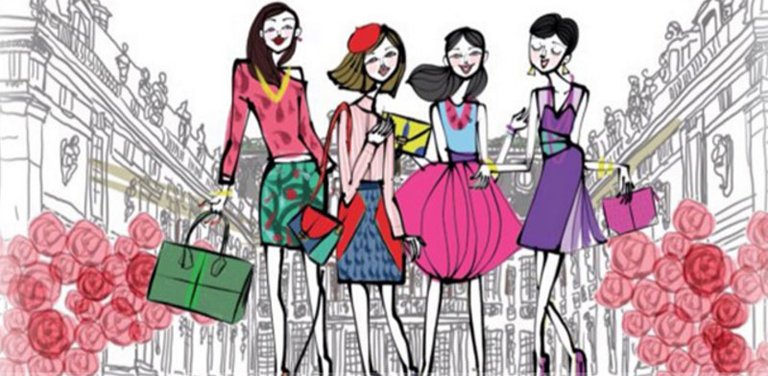 https://hkmb.hktdc.com/en/1X0A6QVZ
Brick Meets Click: Metamorphosis of a Retailer (Interview with AME)
Winnie Yip has over 20 years of retail experience in Hong Kong and the Chinese mainland. She was the founder and vice chairman of a main board listed company in Hong Kong which, in its heyday, operated over 100 chain stores in the territory and the mainland. In other words, she had experienced the ups and downs of the retail sector.

After quitting the company in 2014, Yip decided to combine her first-hand knowledge about the mainland consumer market and her newly acquired digital marketing techniques to set up a cross-border e-commerce marketing platform (www.ame168.com). By making use of O2O partnership chain stores, online marketing platforms, WeChat stores and multi-media promotion, this platform helps Hong Kong's brand owners and retailers to tap the mainland retail market.

Yip believes that for retailers, technology is a game changer and digital transformation has huge impacts on consumer behaviour, especially in the mainland. The entire supplier-to-customer value chain is experiencing greater interaction through the use of social media, smartphones and tablet computers.

Yip has witnessed the evolution of buying behaviour in 'Generation Z' in China, who are comfortable with technology and interacting on social media as a significant portion of their social lives. They are accustomed to using social media such as WeChat, QQ and Weibo to search for hot and popular products that are relevant among their circles of friends. They trust what they read from the message boards, online reviews and testimonials from other consumers more than traditional media and advertising. The increasing popularity of WeChat stores, so-called Wanghong (internet celebrities) economy and fans economy in recent years is shaping the Internet-plus era of e-commerce.

In the past, online platforms may have been largely used by consumers for searching and evaluating eateries, but now it is common for all kinds of products, especially consumer electronics, clothing and accessories as well as beauty and health.

In order to equip herself with the latest digital marketing knowledge and skills, Yip has joined many mainland seminars and partnered with leading local digital marketing solutions providers in the past year. Through her network of affiliate marketing platforms, Yip aims to provide a total solution for its members, which includes providing them with the platforms, online payment solutions, cross-border logistics systems, innovative O2O (online-to-offline) marketing as well as tailor-made omni-channel strategy. In June this year, AME organised two Internet-plus summits in Hong Kong offering merchants information on the latest business trends and solutions.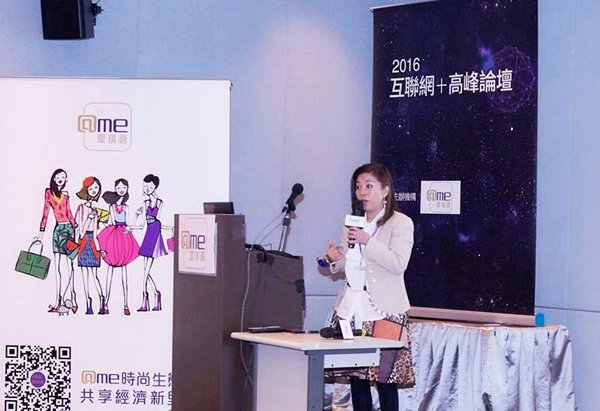 Yip said: "Retailers' ultimate objective is to offer their customers a seamless shopping experience, regardless of channels or devices, as consumers can now engage with a brand or access a product in a physical store, on a website or mobile app, or through social media."

Yip considers her platform as a trendsetting, innovative ecosphere where all the members help each other. While getting on board, each merchant will share their fans and customers with other fellow merchants, and in so doing, each merchant's business potential can be multiplied. Merchants will get rewarded if their customers or fans purchase products from other merchants on the AME Platform. The platform also offers rewards to customers encouraging them to share their favourite products. Through this, customers not only earn a rebate, but can also catch up with the latest trends and enjoy the fun of shopping and sharing.

Yip's vision is to help the retail industry in Hong Kong transform from the purely "bricks-and-mortar" model to the "omni-channel" model. She said: "Traditional retailers must undergo metamorphosis to stay relevant. The era of fighting it alone is over, connectivity and win-win cooperation is the key to doing business in today's economic environment."
Hong Kong
Mainland China