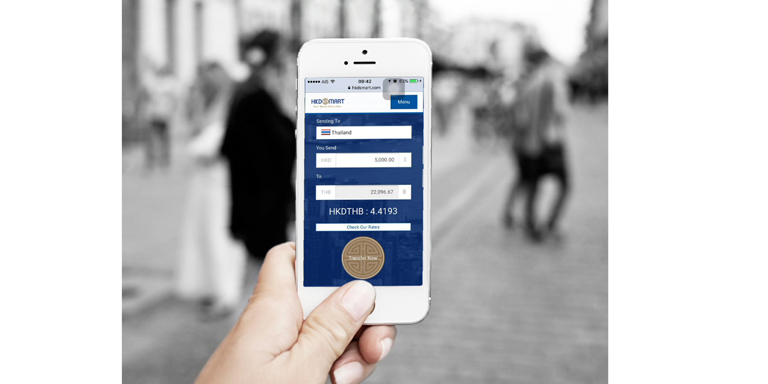 https://hkmb.hktdc.com/en/1X0A6O1Z
Money Movers
Hong Kong is pivotal to the growth of a Fintech start-up revolutionising overseas money transfers.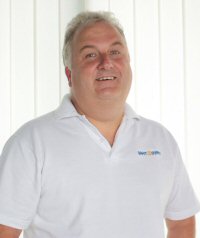 Three Hong Kong Fintech entrepreneurs, Dwight Willis, Nuttawuth Chainilphan and Haldane Marnoch, launched their Fintech start-up DollarSmart Global (DSG) in Australia in December 2014. Their business is based on a disruptive idea: to transfer money inter-country quicker and cheaper than the competition.

Their early success saw them relocate the company's operations to Chiang Mai, Thailand, where DSG, within the first 14 months, gained a 10 per cent share of the Australia-Thailand money transfer market.

What was missing in either location was deep relationships with the business world that would be pivotal to future growth. Hong Kong provided that connection.

The founders – Mr Willis from Australia, Mr Nuttawuth from Thailand and Mr Marnoch from South Africa – began making moves to expand to Hong Kong, launching HKDSmart as the local entity. Hong Kong "geographically fits our strategic requirement to be a large player in the ASEAN/Asian market, and [where] we also saw a local market opportunity," Mr Willis said.
Accelerator Opened Doors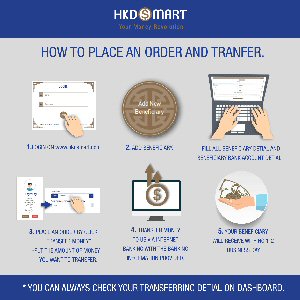 A breakthrough came when the start-up was accepted into the DBS/Nest Accelerator in August 2015, a collaborative initiative between DBS Bank (Hong Kong) and leading start-up incubator Nest. The 12-week programme opened the right doors for DSG to launch a branch in Hong Kong in March, and the founders are in the midst of moving the company's incorporated headquarters to Hong Kong from Singapore.

Their application to the programme came "off the back of me trying to find banking relationships in Hong Kong," Mr Willis said. It's one of the challenges faced by Fintechs, he explained, due to banks' fears of possible compliance and competition concerns. "It took a lot of work to show our bankers that we treat compliance as part of our DNA," he said.

The DBS/Nest Accelerator introduced DSG to KPMG, Amazon Web Services and Microsoft, and access to their expertise and global resources. "All of those relationships are in Hong Kong for us," Mr Willis said. And while the founders had come from long-term banking backgrounds, these new connections have allowed them to fast-track their business growth into Hong Kong and Asia.
Cheaper Fees
Dollarsmart competes against traditional money-transfer companies, such as local remittance shops and companies like Western Union, mainly through cost. Whereas fees and charges for an overseas transfer of HK$10,000 typically would amount to 10 per cent of the remittance, "with us it would be around two to three per cent," Mr Willis said.
"Being based in this part of the world, the Belt and Road opportunities are very real. Hong Kong is a great stepping stone into the China market for DSG."
"How do we do it? I've been in banking and technology for over 25 years, and Mr Marnoch for 11 years; we've built an end-to-end system accessible through any Internet-based device, and we know how to run it very cost-effectively and scale it across many geographies, customers and transfers," he said. "The platform is based on the latest open-source technologies and is extremely secure." DSG moves around US$3.5 million each month, according to Mr Willis.

The founders had eyed Hong Kong from both a customer base and business development perspective. "We saw an opportunity to serve markets within ASEAN from Hong Kong, and deliver a better product using modern and convenient technologies," Mr Willis said.

"The other main reason why we're in Hong Kong is that it fits strategically into a broader picture for us. Being based in this part of the world, the Belt and Road opportunities are very real. Hong Kong is a great stepping stone into the China market for DSG."
Ongoing Support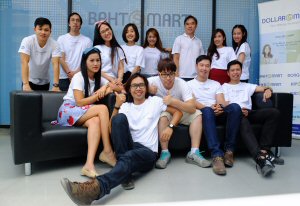 The real clincher behind the decision to incorporate the company in Hong Kong from Singapore "was the amount of support we've received in Hong Kong over the past eight months, during and after the DBS/Nest Accelerator," said Mr Willis.

As part of their commitment to customer service, the partners are currently hiring two Cantonese-speaking staff. "When people talk about money, they want to talk in their own language," said Mr Willis.

The company plans to grow its business across the region as commerce grows, and migrant labour continues to propel movement of money.

"Strategically, we want to be the dominant player in the ASEAN market, then into broader Asia," Mr Willis said, setting out a two- to three-year timeframe to obtain licences and grow the business. "Markets we are focused on are Vietnam, Laos, Cambodia, Thailand, and then into China and South Korea – all the major parts of northeast and Southeast Asia."
Growth Trajectory
Since gaining 10 per cent of the Australia-Thailand remittance market (the sixth-biggest remittance market out of Australia, with a value of AU$332 million in 2014, according to the World Bank) in its first 14 months, the company, to date, has more than 5,000 clients, processing 3,000-plus transfers a month, Mr Willis said. "We have just started in Hong Kong and as our marketing plans kick into gear over the next couple of months, we expect those numbers to significantly grow."
Related Links
DollarSmart Global
HKDSmart
Australia
Thailand
Hong Kong
Australasia
Southeast Asia