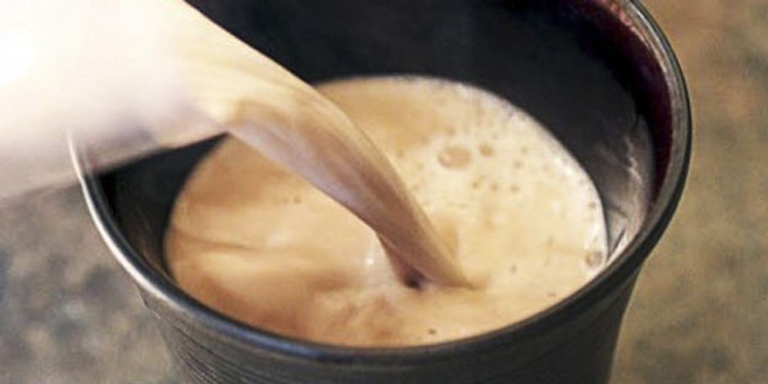 Smart Beans
Specialty cafes are changing the way Hongkongers take their daily cup of joe.
Hong Kong people love their coffee and are increasingly willing to pay for it. In the past two decades, the proliferation of international and local chain coffee shops, as well as the more recent emergence of boutique cafes featuring exotic blends, means the bean can lay a legitimate challenge to tea as the pick-me-up of choice.

Market research firm Euromonitor says coffee sales at the retail level in Hong Kong grew by four per cent last year, reaching 4,551 tonnes. That's compared to the United States, where retail coffee sales stood at 856,000 tonnes last year. Growth in consumption, according to Euromonitor, is being driven by an interest in the unique culture around coffee. Consumers are also increasingly seeking out quality. On offer are exotic blends; new brewing techniques, such as cold brewing; and the rise of inexpensive, fresh-ground pod brewing machines for café-quality coffee at home. The study forecasts retail sales will grow by an average of about three per cent a year until 2020, fuelled by younger consumers with evolving tastes. At the same time, about three-quarters of Hong Kong consumers use diet as a preventative weapon against medical conditions such as obesity, diabetes, high cholesterol and hypertension, according to AC Nielsen research.
Fuel to Function
One expression of the growing sophistication in drinkers' tastes and willingness to experiment with wellness are specialised coffee drinks that are said to combine the health benefits of coffee, while increasing energy and improve mental acuity. At this intersection of demand for healthier products that emphasise "wellness" and coffee culture, has emerged a new breed of Hong Kong entrepreneurs opening independent stores to meet demand.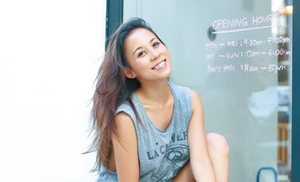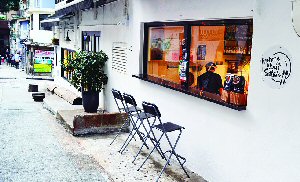 Calista Goh is Chief Executive of Anything But Salads, a Hong Kong based start-up specialising in functional super foods and healthy snacks. At her Sheung Wan café and online store, she has seen first-hand the shift in coffee consumption habits. The Singaporean says drinkers now are more inclined to question the origin of beans and spend the extra dollars for upgraded coffee that is considered free of mould and toxins.

"Knowing now that toxicity and mould is fairly standard in most coffee beans, discerning consumers understand that the short-term cash savings are not justified in lieu of long-term potential sicknesses and ill-health," she says.
Slick Drinks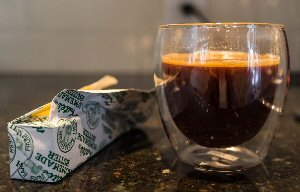 Ms Goh says discerning coffee drinkers have been particularly influenced by a recent trend surrounding Bulletproof Coffee, developed by Silicon Valley entrepreneur and cloud-computing pioneer Dave Asprey after he travelled to Tibet and sampled yak-butter tea drinks.

A self-confessed "bio-hacker," Mr Asprey's do-it-your-self approach to health and performance saw him experiment with buttered drink recipes. He came up with Bulletproof Coffee, a high-quality coffee bean, combined with butter and a medium-chain triglyceride oil. Fast-forward a little more than six years and Bulletproof Coffee is becoming increasingly popular among Hong Kong's health conscious. The drink's benefits are said to include weight loss through ketosis, a metabolic state triggered by a lack of carbohydrates, and a boost in cognitive functioning.

Ms Goh, who shifts more than 50 cups of Bulletproof Coffee a week, is also not surprised that upgraded coffee and so-called "smart beans" have developed a cult following in Hong Kong.

"Hong Kong is a fast-paced, time-pressured city and very few people find the luxury of time to sit and enjoy a meal. If there is a drink that can optimise focus, metabolism and satiety, why not," she says.
Clean Bean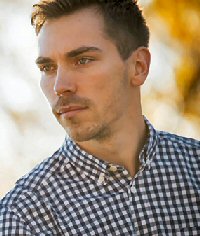 According to Mikko Revonniemi, founder of BerryTime Ltd, a Hong Kong-based online health and wellness start-up, the revolution in functional coffee consumption starts and ends with the beans. "The vast majority of coffee beans served globally are hosts for mould and toxins that can negatively influence cognitive function and produce effects like brain fog. Jitters experienced by coffee drinkers are more likely to come from toxins than the caffeine itself," he says.

Berrytime.com was founded in 2014 to provide an e-commerce site for health and wellness goods. The website has more than 700 products, including food, beverages and beauty products.

The Finn, who studied Chinese holistic medicine in Shanghai before establishing his company, says Hong Kong consumers are now more aware of the negative impact of mould and toxins in mass-market coffee beans. He says the shift in consumption is as much a result of increased access to information and a move to more sustainable products as it is influenced by new techniques developed by labs to test coffee beans.
Mainstream Caffeine
Despite the growing link between coffee and retailers focusing on wellness, the business of good health is not without its challenges, including costs.

In a recent survey published by global consulting firm Mercer, Hong Kong was named the world's most expensive city to buy a cup of coffee. Several factors, primarily a strong US dollar and the city's high rents, are driving up prices, which according to Mercer, averages about HK$60 per serving.

Major chains are also dominant players in the market. The two coffee chains with the greatest number of outlets – US-based Starbucks, with 160 outlets in Hong Kong and Macau, and local brand Pacific Coffee, with more than 100 stores – control the lion's share of the café business in Hong Kong with a third – McDonald's McCafe – boasting more than 100 outlets within its 235 restaurants.

While the boom in mainstream retail outlets since the 1990s has taken coffee mainstream, people are willing to pay for high-quality specialty coffee, with small-batch and organic coffee drinks appearing to be gaining a foothold.

Independent retailers also have to compete against supermarkets, which were the leading distribution channel for health and wellness products last year. Demand for one-stop shopping convenience, according to Euromonitor, helps supermarkets maintain their market share. While non-grocery specialist retailers are gaining ground, they are still a relatively small channel in Hong Kong. But changing attitudes clearly signal a promising market for health-food suppliers. Mr Revonniemi says that offering top-quality products is the best way to stay ahead when catering to health-conscious coffee drinkers, while for Ms Goh, product differentiation and a positive brand are her keys to success.
Related Links
Anything But Salads
Berry Time