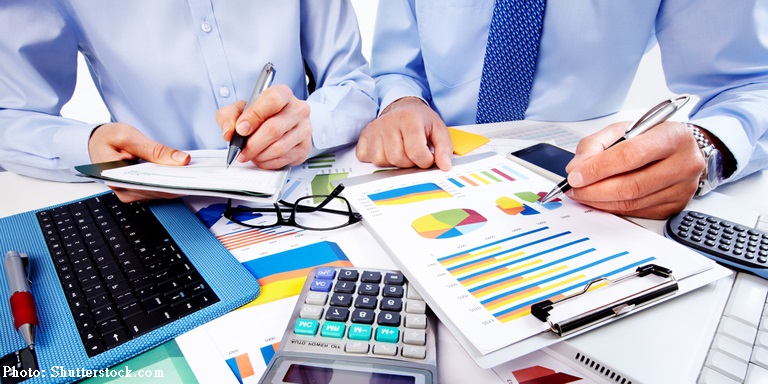 https://hkmb.hktdc.com/en/1X0A6JE1
Counting China Opportunities
Germany's WTS Consulting is tapping strong Chinese mainland interest in overseas investment through Hong Kong.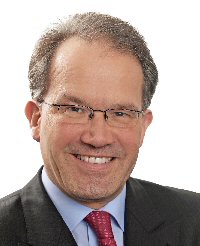 Tax and legal services consulting firms have set up in large numbers in Hong Kong to capture the more than half a trillion US dollars in investment flows sweeping throughout the region, the largest in the world and representing over a third of the globe's foreign direct investment. Helping Chinese mainland companies invest in or acquire overseas assets, and becoming involved in China's Belt and Road Initiative, have been particularly profitable for firms such as WTS Consulting (Hong Kong), a subsidiary of the German-based WTS Alliance Network, which operates in about 100 countries.

Setting up its Hong Kong operation five years ago, WTS was formed in 2000 by former employees from the central tax department of Berlin- and Munich-based Siemens, Europe's largest engineering firm. Offering legal, tax and general consulting services, the Hong Kong operation mainly concentrates on coordinating tax consulting operations in the Asian region, according to WTS Consulting (Hong Kong) Director, Robert Welzel.

"We monitor the tax development landscape for corporations and advise them on the opportunities and risk profile in respect of their tax base throughout the value chain," said Mr Welzel. Most of WTS Hong Kong's work is with manufacturing and financing businesses.

For Mr Welzel, a major aspect of that work is coordinating with and advising mainland and German firms, as the mainland continues to finesse its "going out" policy. "We run a very significant China desk in Frankfurt and we see a lot of interest from Chinese companies currently investing in Germany and other European countries, setting up their holding structures and buying mid-sized manufacturers," said Mr Welzel. "A lot of mergers and acquisitions are going on, as well as restructuring, so an integrated consultancy approach is required."
Chinese Investment in Germany
Mainland investments in Germany have reached more than US$7.7 billion during the 24 years up to 2014, according to the multi-disciplinary research firm, Rhodium Group. In Europe overall, investments have gone from virtually none a decade ago to US$19.5 billion in 2014, and are still growing exponentially. Among the largest purchases was Lenovo's investment in German computer-maker Medion for US$604.2 million in 2009, while mainland expansion into the small- and medium-sized enterprise market reached a new level with ChemChina's purchase of Krauss-Maffei, a plastics and rubber specialty producer, for over US$1 billion.

Germany has implemented various incentive programmes for investors, offering measures to reimburse investment costs – such as cash incentives, public loans and guarantee schemes – as well as subsidised offerings, including labour-related and R&D incentives. Germany is particularly interested in developing such industries as smart solutions, the digital economy, electronics and micro-technology, plus energy efficiency and green building, energy storage, life sciences and logistics.
Belt and Road Opportunities
Mr Welzel sees increasing opportunities for WTS Consulting (Hong Kong) and Alliance partners in China's Belt and Road Initiative, offering the prospect of enormous infrastructure, logistics and trade activity across the 65 countries included over the land and maritime Silk Road routes. "This Initiative is, from a geo-strategic point of view, a very interesting one and hopefully it will mean more and more business conducted between those countries – a fantastic opportunity for business development."

Such opportunities, he believes, stretch across a huge array of products and services firms, including tax consultancies. "With this Initiative, probably more and more Chinese mainland and Southeast Asian companies may invest in other parts of Asia and European companies may do so too, so I am convinced that ultimately, it might create a lot more consulting work for us."

WTS Alliance has a considerable presence in countries aligned along the Belt and Road, including in Turkey, Iran, India, Thailand and Vietnam. "Cross-border business will trigger intricate, detailed tax issues, which have to be addressed to mitigate the risks that clients might face," he says, adding that Hong Kong offers advantages to tap those opportunities. "Hong Kong is the third-biggest financial centre in the world, so from a business perspective, it is a very significant centre and plays a very important business role to facilitate the Silk Road initiatives."

Hong Kong's role for German-based companies is enhanced by ongoing negotiations for a Double Taxation Agreement to accommodate greater synergies between the two jurisdictions. "Hong Kong is establishing a very significant broad, double taxation network with countries to position itself. From its overall business set-up, Hong Kong is a perfect place to set up your East Asia operations."
Related Links
Belt and Road
WTS Consulting (Hong Kong)
Germany
Hong Kong
Western Europe