https://hkmb.hktdc.com/en/1X0A6J0F
China's 13th Five-Year Plan: The Realities of Rising Consumer Demand
Contribution of Consumption to Economic Growth Continues to Grow
China has been making positive efforts to change its economic-growth model in recent years. More than a decade ago, the "Outline of the 11th Five-Year Plan" proposed expanding consumer demand and making consumption play a bigger role in boosting economic growth in order to reduce the country's dependence on exports and investment. According to figures published by the National Bureau of Statistics, the contribution of consumption to economic growth has been rising as incomes increase. In 2015, consumption contributed 66.4% to economic growth, up 18.2 percentage points from 2013, 14.8 percentage points from 2014, and 16 percentage points from the average of 2001-2012. One of the targets of the 13th Five-Year Plan is to further increase the contribution of consumption to economic growth.
Rising Income Supports Consumption
The 13th Five-Year Plan (2016-2020) makes clear at the outset that finishing building a moderately prosperous society in all respects is China's goal for the next five years. To achieve this, the economy needs to maintain a medium-high rate of growth and double the 2010 GDP and per-capita income of urban and rural inhabitants by 2020. Steps must be taken to narrow the income gap, increase the proportion of the middle-income group, and improve the standards and quality of living.
The continual rise in average income levels will provide the foundation for the increase in consumption. In the past few years, China's total retail sales of consumer goods has shown annual double-digit growth in real terms, outperforming overall economic growth. China's middle-income group will grow in number and proportion in the next five years. As purchasing power rises and consumption becomes more diversified, the demand for better quality products will also increase. Market demand for goods and services corresponding to consumption structure upgrading will be huge.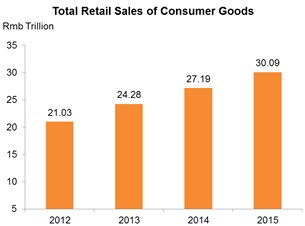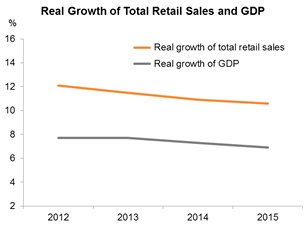 Source: National Bureau of Statistics
Policy Direction for Consumption During the 13th Five-Year Plan
In line with demand arising from consumption upgrading, the 13th Five-Year Plan puts forward the following measures to boost consumption:
Encourage new-style consumption, including information consumption, green consumption, fashionable consumption, and quality consumption, and the development of customised services that suit individual demands.

Upgrade the consumption structure with emphasis on expanding the consumption of services.

Accelerate the promotion of Internet-based business models and promote the development of online-offline and other new forms of consumption.

Strengthen the protection of consumer rights and interests and create a convenient and worry-free environment for consumers, including improving food safety and adapting to the trend of more rapid consumption upgrading, and release the potential of consumption by improving the consumption environment.

Actively guide the reshoring of consumption, expand imports, and optimise the import structure.

Improve the quality of consumer goods from the supply side and release the potential of consumption through industrial upgrading.
Adjusting and Upgrading Middle-Class Consumption Patterns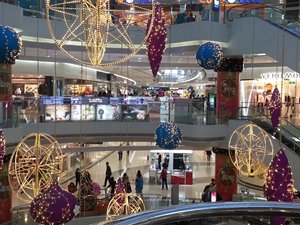 The emphasis on green consumption, fashionable consumption, quality consumption and other types of new-style consumption in the 13th Five-Year Plan addresses the demand of a growing middle-income group for quality and individuality. According to a survey conducted by the HKTDC[1], mainland consumers have started to show these changes in their attitude towards consumption in the past few years. For example, consumers are exhibiting a greater desire to try out trendy and novel items. In the survey, 68% of the respondents agree that, "I hope to try out or own trendy/novel items and products"; 76% agree that, "I give first priority to quality"; and 60% agree that, "I like using products and services that are more specialised". The survey also confirms that there is a growing environmental awareness and increasing demand among China's middle-class consumers for natural, additive-free and green products: 67% of the respondents agree that, "I am now buying, more than before, products that are advertised as healthy", while 76% agree that, "I am willing to pay more for green products". According to a State Council document[2], the notion of ecological progress and the concept of green consumption have found their way deeper and deeper into people's hearts, and green consumption has extended from ecology and organic food to air and water purifiers, energy- and water-saving devices, green appliances, green building materials and other commodities and services that will contribute to the conservation of resources and the improvement of the environment. China's consumer market can expect to see considerable growth in green, fashionable and quality consumption.
Individuality is expected to become a future direction of development as young middle-class consumers become the mainstay of consumption. They want to stand out from the crowd and pay greater attention to the shopping experience. The HKTDC survey shows that although many middle-class consumers still tend to use more "generally recognised famous brands", 43% of the respondents say they are beginning to turn to niche brands to show their character and inner qualities, while 49% agree that, "I tend to set greater store by personal taste and style and will not blindly follow trends". China's consumer market has seen considerable growth in personalised products and services. Apart from clothing, there are also customised services for furniture, home appliances and even products such as perfume. In the case of furniture, most ready-made products are designed for the mass market, but some younger consumers have their own requirements for space utilisation and colour scheme. Manufacturers of home appliances are also offering semi-customised designs with a free choice of colour and pattern, and even smart-home solutions.
Consumption Becomes More Service-Oriented
Consumers will turn more to service consumption as their income increases. Their demand for education, health, tourism, leisure and recreation will grow rapidly. According to the HKTDC survey on China's middle-class consumers, more than 50% of the respondents say they are travelling much more than before. The rapid advance of urbanisation also boosts demand for consumer services. Some household services that have traditionally been without remuneration are gradually switching to being paid-for services. This has also further stimulated the growth of the service sector and GDP. In Beijing, for instance, service-related consumption rose 10.5% in 2015, 3.2 percentage points higher than the increase in the consumption of commodities.
According to the National Bureau of Statistics, the proportion of China's per-capita consumption expenditure on transportation and telecommunications; education, culture and recreation; and medical and healthcare services increased from 12.3%, 10.6% and 6.9%, respectively, in 2013 to 13.3%, 11.0% and 7.4% in 2015. Telecommunications, movie and tourism consumption have continued to grow and become new consumption hot spots in recent years. In 2015, per-capita consumption on telecommunications services showed a 21.1% increase over 2013. The movie industry grossed RMB44 billion, up 48.7% from 2013. Visits by domestic tourists exceeded 4 billion, generating total revenue of more than RMB3 trillion.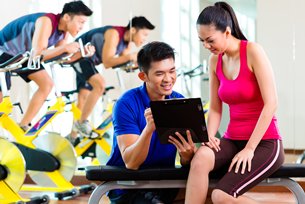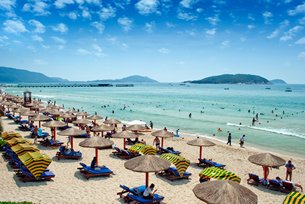 The 13th Five-Year Plan calls for the improvement in the quality of consumer services and the acceleration of development in the areas of education and training, health and retirement, culture and recreation, and sports and fitness. Great efforts should be made to develop tourism, strongly implement quality and efficiency improvement schemes for the tourism industry, and support the development of eco-tourism, cultural tourism, leisure tourism and mountain tourism. Steps should also be taken to actively develop household services and promote their development in the direction of specialisation, economy of scale and networking.
Development of the service sector is picking up speed as demand increases. According to National Bureau of Statistics figures, an average of more than 12,000 enterprises were established in China every day in 2015, about 80% of which were in the service sector. The number of enterprises in the fields of information transmission, software and information-technology services, as well as in the culture, sports and recreation sector, increased by 240,000 and 104,000, respectively, in 2015, representing increases of 63.9% and 58.5%.
Expand the Import of Daily Consumables
A growing desire for items that are fashionable, and frequent negative reports about the quality of China's domestic products have led to an increase in demand for imported consumer goods among Chinese consumers, especially the middle class. China's average annual growth of consumer-goods imports was 25% between 2010 and 2014. The 13th Five-Year Plan calls for positive efforts to expand imports, and the Guiding Opinions of the State Council[3] specifically calls for efforts to expand the import of consumer goods. Measures include lowering the import tariffs on some consumer goods and appropriately increasing the import of consumer goods that meet the needs of upgraded consumption, actively addressing the technical and policy issues concerning the development of e-commerce at home and abroad, and developing new forms of cooperation for cross-border e-commerce to facilitate imports. More pro-active policies will facilitate the creation of opportunities for the import of foreign consumer goods. The lowering of tariffs on some consumer goods starting from 1 June 2015, for instance, has led to a significant increase in the import of some of these products.

Release Consumption Potential Through Supply-Side Reform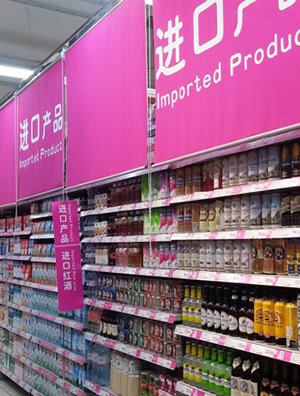 Apart from boosting demand by increasing income and expanding the proportion of the middle-income group, the 13th Five-Year Plan also proposes strengthening supply-side structural reform and expanding effective and medium- and high-end supply to satisfy consumers' growing cultural, ecological and environmental needs and demands for personalised products. Mainland consumers, especially the middle class, have a higher demand for better quality. However, since not all mainland goods are up to their expectations, they hope to have more imports and to spend overseas. This has even inhibited their desire to spend locally. Therefore, the 13th Five-Year Plan expresses the hope to use consumption to lead industrial upgrading and release consumption potential by improving the quality of consumer goods and upgrading product brands.
In line with this direction, the State Council announced the launch of a special campaign on "increasing product varieties, improving quality and creating famous brands"[4] for the consumer-goods industry in June this year. In terms of policy support, steps will be taken to make use of funds for industrial transformation and upgrading as well as special projects and other channels. The aim is to support enterprises as they increase the technology content of their innovations and designs, and to build a number of national-level industrial design centres for the consumer-goods industry. Enterprises will be encouraged to focus on product development and innovation. Other supply-side reforms will include reinforcing infrastructure, such as the efficiency of logistics and distribution, and further liberalising the service sector – even with regard to smaller issues such as speeding up the construction of car parks and other tourism infrastructure projects to facilitate the development of the tourist industry.
Conclusion
Against the backdrop of rising incomes and a swelling middle class, the contributions of consumption to economic growth will continue to increase during the 13th Five-Year Plan. However, businesses intending to venture into the mainland must be mindful of the need to adapt to a changing market and upgrade their quality, design and brand to meet consumer needs. This is especially true as competition intensifies with the influx of consumer-goods imports. How to upgrade one's quality and brand with the introduction of green, trendy and other new elements deserves contemplation and attention in the formulation of development strategies. Meanwhile, consumers will turn to more service consumption. Their growing demand for consumer services such as education, culture, medicine and healthcare, elderly services, tourism, leisure and recreation is another market trend not to be overlooked.
---
[1] Please see: Survey on China's Middle-Class Consumers, HKTDC.
[2] Please see: Guiding Opinions of the State Council on Maximising the Leading Role of New Consumption and Accelerating the Cultivation of New Supplies and New Driving Forces, November 2015.
[3] Ibid.
[4] Please see: Opinions of the State Council on Launching the Special Campaign of "Increasing Product Varieties, Improving Quality and Creating Famous Brands" for the Consumer Goods Industry and Incubating a Better Market Environment.
Mainland China
Mainland China