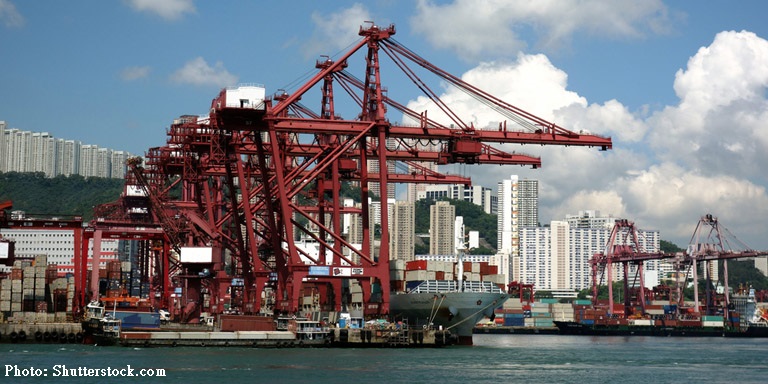 https://hkmb.hktdc.com/en/1X0A6GRX
Forging Ahead Amid Trade Headwinds
Hong Kong traders remain cautious amid continuing uncertainty in the global economy.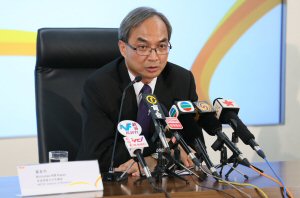 Sluggish global demand and lacklustre trade have further dampened prospects for Hong Kong exports. In its latest projection of the city's export outlook, the Hong Kong Trade Development Council (HKTDC) has revised downwards its forecast for 2016. HKTDC Research now expects a four per cent decline year-on-year, down from its earlier forecast of zero growth at the end of 2015.

"Against the backdrop of a choppy trade environment and sluggish global demand in 2016, Hong Kong's export performance has so far been below expectations and total exports in the first four months fell 5.6 per cent year-on-year," said HKTDC Director of Research Nicholas Kwan. Confidence dropped at the start of the year, Mr Kwan said, triggered by fears over a disruptive slowdown of the Chinese economy and aggravated by slowing growth in the United States and sustained deflationary pressures in the European Union and Japan. But he noted that the global trade environment may stabilise in the medium term.
"There are signs that the US economy is regaining momentum, the Chinese economy has found a firmer footing, while stable oil prices are also giving some breathing space for commodity exporting countries," Mr Kwan said. "It can therefore be inferred that overall external demand will revive gradually in the medium term, which should improve the global trade environment."

The HKTDC Export Index, which measures local exporter sentiment, was 37.2 in the second quarter of 2016, slightly lower than the previous quarter's recording of 37.3. A reading below 50 indicates sluggish export performance over the short-term. But the prospects for various industries are mixed, according to Mr Kwan. "The signs of stabilisation in the Export Index reflect that Hong Kong exporters are regaining confidence. Still, a pessimistic sentiment on market prospects prevails as far as short-term export performance is concerned," he said.
Mixed Signals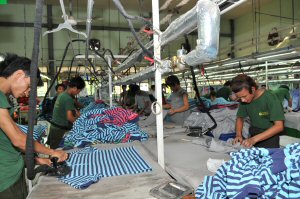 While the latest Export Index was virtually unchanged from the previous quarter, the performance of some industries is more encouraging. For the machinery and toys industries, the indices rebounded to above 40 for the first time this year. Jewellery
exporters anticipate strong headwinds, with the jewellery index falling to 21.6, its lowest level since the second quarter of 2009. "From a macro perspective, there is a good chance that the external environment as a whole would stabilise gradually and become more conducive to Hong Kong's exports," said Mr Kwan. "The sales outlook should thus improve somewhat over the medium term, although different industries will still have their share of difficulties and challenges."

Exporter confidence in the performance of major markets remained cautious. Among Hong Kong's four major markets, the export index for Japan stood at 47.4, unchanged from the first quarter of this year and the highest reading among major markets, followed by the US (45.8) and the Chinese mainland (45.8). The index for the EU was 44.3.
Myanmar's Manufacturing Potential


As production costs on the Chinese mainland continue to rise, more manufacturers from the Pearl River Delta region and Hong Kong are relocating to Southeast Asia. The smooth transition to a new government in Myanmar in April should usher in national policy reforms and lay the groundwork for the development of the country's manufacturing sector.

Following the lifting of sanctions against Myanmar by the West, the National League for Democracy Party won a landslide victory in the national parliamentary elections in November 2015, injecting new momentum into the country's economic and political reforms. The new democratically elected government has promised to further liberalise the market to attract international businesses. "The market expects that the receding of political risks and the smooth transition of government will attract a new wave of investment from overseas," said Dickson Ho, HKTDC Principal Economist (Asian and Emerging Markets). "During our fact-finding trip to Myanmar, both government departments and private companies that we met were invariably quite optimistic about the economic prospects for the country."

In actively carrying out economic reforms, the Myanmar government is strategically shifting the country's development focus from agriculture to industry. The country's sizeable population of over 54 million people offers a ready pool of young workers for manufacturing industries, including garment, footwear, timepieces and food processing. The Myanmar government has also adopted export- and FDI-led development strategies and is introducing special economic zones and more industrial areas.

Myanmar also enjoys a geographical advantage due to its location between China and India, two of the world's biggest emerging markets, while bordering three other Asian countries: Bangladesh, Thailand and Laos. China's Belt and Road Initiative is also expected to fast-track infrastructure development such as transport, energy and telecom networks along various trade routes. Myanmar could serve as an important logistics hub for regional trade and investment.
Gradual Recovery
After a shaky start to 2016, the global economy has recently seen early signs of stabilisation, according to HKTDC Research. The US will lead among the developed economies, as the slowdown there in recent months appears to be temporary. Consumer spending will remain a key driver, aided by low unemployment, steady payroll gains, an improving housing market, better household balance sheets and stronger consumer confidence.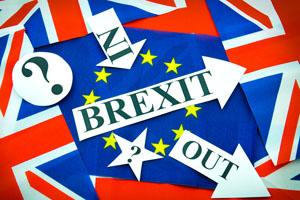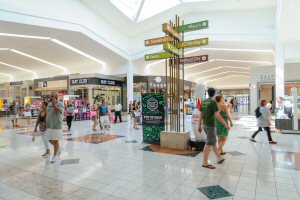 Economic recovery in the EU, while slower than in the US, will be led by domestic demand on the back of low crude prices, bold quantitative easing measures, and a rebound in investment. Nevertheless, HKTDC Principal Economist (Global Research) Daniel Poon cautioned that the EU economy still faces substantial downside risks. The United Kingdom's referendum on EU membership on 23 June is a cause for concern, as an exit vote will likely hurt the wider EU by disrupting well-established economic and trade relations between the EU and the UK.

In Japan, economic growth will remain subdued, with the impact of Abenomics and quantitative easing measures apparently waning. A stronger yen should weigh on Japanese exports, and the gloomy sales outlook is expected to drag on business investment. On a more positive note, consumer sentiment may get a temporary lift from the postponement, until October 2019, of the second round of consumption tax increases.
Emerging Asia
Mr Poon pointed out that developing Asia will remain the world's most dynamic region. "The Chinese mainland is pursuing a more sustainable and steadier growth based on consumption while striving to achieve a moderately prosperous society by 2020 under the 13th Five-Year Plan," he said. "It is expected that supply-side reforms would free up market vitality gradually." He said that the mainland's various strategies, particularly the Belt and Road Initiative, should facilitate economic upgrading and increased integration in the world economy.

In other emerging markets, India is a bright spot, with rising domestic demand expected to boost economic momentum while its huge population provides an ample labour supply. Meanwhile, ASEAN economic growth is expected to continue, underpinned by greater regional integration, growing inward foreign direct investment and robust domestic demand. Mr Poon suggested that ASEAN countries, particularly Vietnam due to its inclusion in the Trans-Pacific Partnership, as well as Indonesia and Myanmar, are attractive manufacturing locations for Hong Kong and foreign companies, as the production environment on the mainland becomes even more challenging.
Jewellery
Toys & Games
USA
Hong Kong
North America
ASEAN