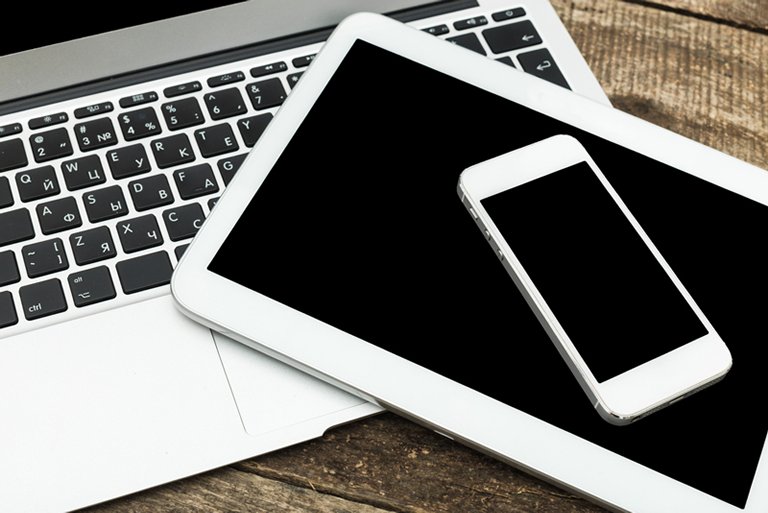 https://hkmb.hktdc.com/en/1X0A6EXX
2016 Mid-Year Export Assessment: Room for Improvement in the Major Industries
Hong Kong's export performance during the first four months of 2016 was well below expectations, even against the backdrop of a choppy world trade environment. While a downturn was predicted, few could have expected the extent of the contraction. Total exports for the first quarter plummeted by 5.6% year-on-year, with an across-the-board decline among all major product categories. Electronics, the largest export item, fell by 4.5%, and other major products, namely clothing, toys, timepieces and jewellery, displayed even bigger falls. However, the external environment is expected to stabilise gradually and become slightly more conducive to Hong Kong exports. The sales outlook for these products should therefore improve somewhat in the medium term, although different industries will still have their share of difficulties and challenges.
Electronics: Steadier Performance in the Medium Term
Reversing the 2.4% increase in 2015, Hong Kong's electronics exports contracted by 4.5% year-on-year during the first four months of 2016, to constitute 63% of total overseas sales. Such poor showing was a reflection of the subdued world trade environment on the one hand, and the increasingly saturated global demand for smartphones and personal computers on the other. Declines of varying extents were recorded for most major markets and products. Most notably, sales to the Chinese mainland were down by 6.3%, due mainly to the waning appetite for electronics parts and components for export production.
Looking ahead, Hong Kong's electronics exports should see more stable growth for the rest of 2016 and 2017, with the global electronics market expecting an upturn amid an improvement in the world trade environment. According to the Buyers' and Exhibitors' Survey for the 2016 Hong Kong Electronics Fair (Spring Edition), a majority of electronics-industry players expect steady sales for the coming year. Yet buyers are generally less optimistic than exhibitors, as 76% of buyers and 94% of exhibitors anticipate their sales to either remain unchanged or to increase in 2016. This absence of a shared view may reflect the fact that the uncertain global economic environment is clouding the immediate prospects for the electronics market.
Regardless of this, there is a degree of consensus in terms of the most promising markets. Overall, North America is rated as the most promising of the traditional markets for 2016, with 49% of respondents seeing it as "very promising" or "promising". The next most promising is seen as Western Europe (45%), followed by Australia and the Asia-Pacific region (43%). In terms of emerging markets, the Chinese mainland is rated by 51% of respondents as having the highest potential, followed by ASEAN (37%) and other Asian countries (32%).
Product-wise, electronic/electrical accessories and audio-visual products have usurped mobile devices and related accessories as the products seen as having the best growth prospects in 2016. This is mainly due to the fact that demand for mobile items has levelled off after years of continuous growth. For now, certain virtual reality (VR) gears, which are closely related to audio-visual applications, are hot topics among industry players. The wearable electronic items are also expected to enjoy massive growth, while smart home items are regarded as a major area for future development. Regarding lighting, energy-saving apparatus and smart lighting are some of the products the industry is focusing on.
On the regulatory front, sales of a wide array of products will receive a boost from the landmark deal to expand the World Trade Organization's Information Technology Agreement (ITA). Under the expanded ITA, tariffs on more than 200 additional products, amounting to US$1.3 trillion and 7% of global trade, will be eliminated over a transition period. GPS devices, video-game consoles, video cameras, loudspeakers, touchscreens and IT testing instruments are among the additional designated products. The first tariff cuts are set to take effect by July 2016, covering 65% of the tariff lines that account for about 88% of the exports of covered products. Most of the remaining tariffs will be phased out in annual stages through July 2019, although some will not be removed for five or even seven years.
Clothing: Another Dull Year Ahead
Following a 10% slide last year, Hong Kong's clothing exports continued to slacken in early 2016. Lacklustre economic performance in the US, the EU and Japan, coupled with intensifying competition from other production bases, has had an impact on Hong Kong's clothing-export performance. In the first four months of the year, sales to the US, the EU and Japan – the three largest markets, representing about two-thirds of the total – saw year-on-year declines of 11%, 19% and 5.7%, respectively. Meanwhile, exports to the mainland, Hong Kong's fourth-largest clothing market, posted a 2.5% decrease in line with a slower Chinese economy. Taken together, Hong Kong's clothing exports fell 12% in the first four months of 2016.
In particular, continued belt-tightening has made consumers in the EU and Japan largely conservative about spending on imported fashion items that could be seen as lavish during an economic funk. To survive consumer cautiousness, fashion retailers have had to consider offers that are competitive and attractive with regard to every aspect of their products, such as price, function, design, quality, safety and environmental friendliness. They have also had to adapt their business models to catch up with the latest shopping habits, such as online price comparison and group-buying behaviour.
On the other hand, the trend among fashion buyers to stay away from sourcing bases with rising labour costs has further fuelled the shift from such increasingly costly production bases as China. Preferential market access given by mature markets has also helped to persuade an increasing number of clothing manufacturers to relocate their production of lower-end and mass products to Asian countries such as Vietnam (thanks to the Trans-Pacific Partnership trade pact), Cambodia, Indonesia and Bangladesh, thus impairing the competitiveness of Hong Kong and mainland clothing manufacturers.
For their part, most emerging economies remain largely unassuming. As the leading emerging market for Hong Kong's fashion exporters and an increasingly important consumer market in its own right, the Chinese mainland has failed to yield positive results amid the slowing economy and subsequent setback in spending. Elsewhere, although the overall market share of the emerging economies is comparatively small, demand from Saudi Arabia in the Middle East, Mexico in Latin American and ASEAN countries such as Vietnam in Asia has been rising.
In terms of prospects, uncertainties in the global economy will continue to cloud Hong Kong's clothing exports in the medium term. However, provided that consumer confidence strengthens amid a stronger US economy, a more accommodative monetary stance in the EU and a more sustained Japanese yen, Hong Kong's clothing exports to the developed world are likely to improve. Furthermore, demand from emerging markets should provide renewed business opportunities for Hong Kong's apparel sector, as long as China's rebalancing and the stabilisation of oil and commodity prices do not derail economic growth.
Product-wise, when they resume spending on fashion and accessories, consumers are likely to prefer more down-to-earth items. Kids' clothing and male fashion will continue to be the major driving forces of the clothing market, particularly in the online marketplace. Parents are usually more willing to spend on their children's well-being, while men have become more regular users of online shopping across the board. As a result, these areas are less subject to economic ups and downs.
As for sourcing and production, the trend of supply-chain revamps in China and the ongoing relocation outside of the country will continue to reshape global clothing trade and logistics. Meanwhile, the trend among clothing companies from traditional markets such as the US and Europe to shift some of their overseas manufacturing back to near-shore locations for better stock and delivery management will continue to deserve closer attention.
Toys: A Mild Resurgence of Traditional Playthings
In the first four months of 2016, Hong Kong's toy exports plunged by 21% compared with the same period a year earlier. Traditional toys and games – including dolls, construction sets and wheeled toys, a group representing 75% of all Hong Kong's toy exports – registered a small 4.9% year-on-year fall, while exports of electronic and video games, representing the remaining 25% share, saw a much bigger slump of 47%. Market-wise, the US, Hong Kong's largest toy buyer, posted a commendable 6.9% increase. In contrast, sales to the EU, the Chinese mainland and Japan, the next-largest markets, recorded declines of varying degrees.
It should be noted, however, that these export statistics do not fully reflect the size of Hong Kong's toy business. According to an HKTDC survey, at least 69% of Hong Kong's toy companies manufacture their products in the Chinese mainland's Guangdong province. The traditional toys usually handled by Hong Kong companies are bulky items that are mostly shipped directly from Guangdong to overseas markets. Electronic and video games, on the other hand, are higher-value items that are usually shipped via Hong Kong to overseas markets by air. These shipments, which are more volatile and subject to the product cycle of video-game consoles, may be recorded as re-exports through Hong Kong.
Looking forward, sales of traditional playthings should steadily pick up on the back of improving economic conditions. A couple of product trends are also driving growth. First, there is a sustained interest in licensed toys featuring characters from popular children's TV shows, cartoons and movies. Upcoming cases in point include Angry Birds, Ice Age and Finding Dory (the sequel to Finding Nemo). Second, spending on educational toys and youth-focused electronics, especially the so-called STEAM toys that reinforce science, technology, engineering, arts and maths learning, as well as smart tablets for toddlers, should continue to rise.
In addition, the application of augmented reality (AR) and virtual reality (VR) on traditional toys is increasingly popular as the market appreciates the sophistication of connecting physical toys with mobile devices and accepts a higher price tag on these products. To a certain extent, however, the video-game market will be disrupted by these new technologies and revised business models.
All in all, traditional markets, which are somewhat saturated, should witness stable demand in the medium term. Compared with mature markets, the business prospects in many emerging markets appear more promising. In China, relaxation of the one-child policy and rising consumer willingness to purchase higher quality playthings are major stimulants to toy sales over a longer stretch.
In both developed and emerging markets, toy safety remains a major concern. In addition to meeting regulatory requirements, Hong Kong toy manufacturers are advised to focus on the quality and design of their products in order to ensure they can command premium prices. They are further advised to explore new distribution channels, particularly selling on electronic trading platforms. Parents now increasingly buy toys online as this allows for greater price comparison and increased consumer interaction.
Watches and Clocks: Smartwatches with Biggest Growth Potential
In the wake of a 4.5% slide last year, Hong Kong's watches and clocks exports dropped by another 8.5% year-on-year during January-April 2016. Exports to Switzerland, Hong Kong's largest market and a traditional re-export hub for timepieces, dropped 14%. Exports to China and the US, the next-two-largest markets, fell by 11% and 10%, respectively. On the other hand, sales to the EU and Japan posted respective increases of 1.1% and 5.5%, but such gains were not big enough to make up for the losses in other markets.
Looking forward, a more stable external environment is likely to lend some support to Hong Kong exports of timepieces. Yet sales will still be constrained by the sluggish demand for luxury watches amid the slow pace of global economic recovery. While less expensive items should fare better, smartwatches, spurred by the growing popularity of wearable technology, is likely to become the new growth pole for timepieces. Apart from functions such as linking up with a smartphone, tracking a person's movements and measuring vital signs, smartwatches now also provide identification and security features.
With respect to market prospects, the ongoing improvement in the US economy is likely to stimulate sales of timepieces. Demand for less pricey items, in particular, is expected to hold up well owing to the stickiness of value-for-money products. But while sales of fashion watches will largely be favourable, Hong Kong exports of such items may be increasingly affected by the rising popularity of smartwatches, which are expected to evolve to look more like traditional trendy timepieces.
Compared with their counterparts in the US, EU shoppers are more timid, given the continued economic headwinds they face despite the mild revival. The sales outlook for mid-ranged items is therefore likely to be brighter. As a fairly mature market, the EU is characterised by a penchant for watches with fashionable and elegant designs. In light of this, demand for vintage looks and fashionable watches at reasonable prices is expected to remain constant.
In Asia, Hong Kong's exports of watches and clocks to Japan have performed well due mainly to a stronger yen. Nonetheless, the second round of Japanese sales-tax increases, despite being further postponed from April 2017 to October 2019, may hinder import demand for watches and clocks in the longer term. Given the eventual tax hike, Japanese consumers, known for their caution and insistence on value, are likely to remain conservative and selective. This should bode well for the sales of timepieces featuring innovative designs at competitive prices.
Elsewhere in the region, the Chinese mainland market is likely to become more stable as the government continues to encourage consumption. Mainland consumers are still seeking quality items at a time of economic growth and rising incomes. Their demand for Hong Kong's mid- to high-end timepieces is likely to remain firm. But hampered by the Chinese government's sustained anti-graft campaign, demand for luxury watches may be slow. In the meantime, exports to ASEAN are also expected to improve across the remainder of 2016 and beyond, given an improving economic outlook in the medium term.
Jewellery: Stabilising Prices of Raw Materials
Hong Kong's jewellery exports declined by 14% in January-April 2016 compared with the same period last year. The performance of the three top markets – the US, the EU and Switzerland, which together account for more than 60% of Hong Kong's total jewellery exports – was largely lacklustre. Exports to the US declined by 13%, and while sales to the EU edged up by 2.8%, those to Switzerland, a traditional distribution hub for jewellery, witnessed a 26% downturn.
In view of the modest growth of the world economy, sales to these developed economies are expected to stabilise for the rest of this year and next, although the demand for high-end items will still be capped by unabated consumer conservatism. For more accessible items that feature good design, quality and craftsmanship, demand will be increasingly robust as consumers' purchasing power recovers. A more noticeable improvement is expected for the US market, while demand from European countries, albeit strengthening, is likely to be curbed due to the mild pace of the EU's economic recovery.
In emerging markets, demand for jewellery is also expected to strengthen. China's more stable economy, coupled with structural reforms crafted to support consumption, should whet the appetite for jewellery in the medium term, although sales of luxury items will be dampened by the government's continued anti-corruption drive. In the meantime, the stabilisation of oil and commodity prices should augur well for the economic outlook of resource-rich countries. These developments should not only brighten the prospects of stronger Hong Kong jewellery exports to emerging markets, but also to the developed markets, where retail sales might benefit from a gradual increase in tourism.
Despite an expected steady improvement of the business environment in the longer term, however, the Buyers and Exhibitors' Survey for the 2016 Hong Kong International Jewellery Show still indicates a weak sales outlook for the current year. Market-wise, the Chinese mainland and North America are the more promising markets, followed by Western Europe and the Middle East. Survey respondents also confirm a number of prevailing changes in consumer behaviour – consumers are increasingly concerned about quality, craftsmanship and product design, and are more inclined to carry out price comparisons and look for mix-and-match fashion jewellery.
On the supply side, prices of precious metals and stones should bottom out in line with the stabilisation of oil and commodity prices, which should be good news for Hong Kong exporters as it removes an element of uncertainty caused by the fluctuating prices of the raw materials. Even for consumers, such stabilisation may also lessen the fear of a continued fall in jewellery prices, probably eradicating a disincentive to renewed purchases. Yet competition from the Chinese mainland and other countries, India and Thailand in particular, remains keen. Hong Kong suppliers are therefore advised to explore new markets, focus on craftsmanship, adjust product designs, increase product variety and provide better services to stay competitive.