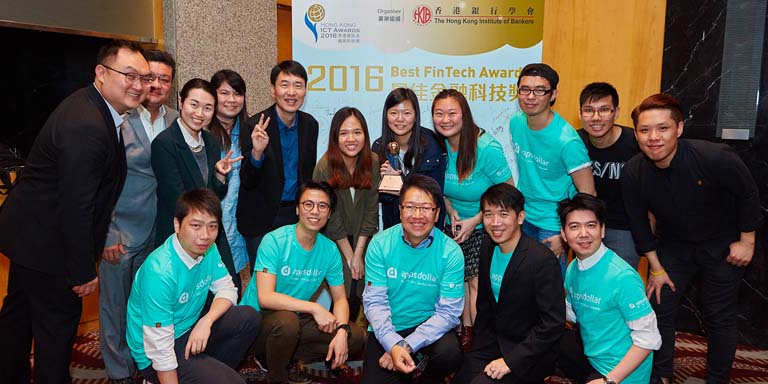 https://hkmb.hktdc.com/en/1X0A6CAQ
Loyalty Pays off
An award-winning consumer loyalty app is the latest innovation from Hong Kong mobile marketing firm Cherrypicks.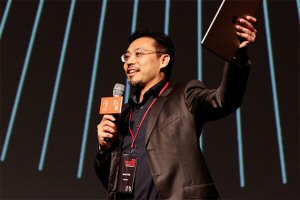 In a city with many more smartphones than people, a thriving consumer-based culture, and intense competition for customer loyalty, platform differentiation is a daunting task for digital commerce providers. With consumers always on the hunt for the next bargain, a better deal on purchases and more innovative and rewards-based loyalty programmes, start-ups routinely encounter numerous challenges to deliver their products and scale their business.

The highly competitive e-commerce environment has worked to the advantage of Hong Kong-based mobile marketing, shopping and commerce platform, Cherrypicks, which has benefited from being among the early movers in the business. Founded in 2000 by Chief Executive Jason Chiu, the firm's latest mobile marketing innovation, appsdollar, recently took bronze in the Best Fintech Emerging Solutions Award category at the Hong Kong ICT Awards 2016.
One-stop Solution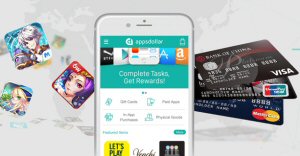 Marketed as a web-based platform for redeeming digital loyalty points, appsdollar uses an array of data analytics and partnerships to tap into the daily consuming routine of a digitally-minded generation, offering a range of rewards with exclusive bundled digital items for redemption.

"The instant one-stop solution allows users to redeem and get the mobile paid app, in-app items and physical items with its patent-pending technology built on hybrid loyalty points and online payments," says Donald Chan, Cherrypicks Senior Vice-President of Business Development. "Furthermore, the use of a unique mobile web interface facilitates easy redemption in terms of compatibility across different mobile devices and 'findability' on search engines compared with native apps."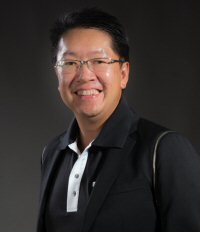 appsdollar supports credit-card points and sports credits earned by burning calories, while appsdollar points can be earned by completing simple tasks, such as by downloading apps. For end-users, appsdollar will become increasingly functional as the platform extends to include air miles, beauty and other services.
Play Points
According to figures published by the Hong Kong Monetary Authority (HKMA), credit card spending remains robust despite a lacklustre domestic economy. HKMA figures show that credit card spending totalled HK$600 billion in the past 12 months, which translates to increased demand for loyalty points beyond those offered by banks and credit card providers, says Mr Chan.
Digitally Enhanced
Meanwhile, the proliferation of smartphones in Hong Kong and their role in a significant proportion of commercial transactions is driving traction for appsdollar.

According to Cherrypicks, every Hong Kong resident owns, on average, 2.7 smart devices, with about 39 apps downloaded for each device. The statistics work in Cherrypicks' favour to come up with more value-added platforms. As such, the target audience includes all mobile users in Hong Kong who have loyalty points to burn.

Another way appsdollar stands out, according to Mr Chan, is its redemption flow, a process that can be cumbersome across the entire loyalty market from air miles to credit-card points. "Compared with a traditional redemption flow, which takes two weeks on average and involves application, approval, paper redemption letter issuance and mailing, queuing and more, appsdollar allows hassle-free instant redemption all on smartphones. Apart from saving time and resources from both user and merchant sides, the overall user experience is a total upgrade."
Take Off
Cherrypicks is confident that it has the formula to expand its range of loyalty programmes. It is also exploring options beyond Hong Kong. "As the supply of loyalty points and demand of digital items are rising globally, appsdollar is planning to hit the US market in the near future," says Mr Chan.

Despite its global ambitions, the firm says that its Hong Kong roots are key to its success. Mr Chan points to the forward-thinking nature of the Hong Kong consumer, global mindset and entrepreneurial spirit of the Hong Kong business community.

"As the local mindset in Hong Kong is open to innovative technologies, the domestic market is always a logical starting point for businesses like ourselves. Encouragingly, the global vision and market accessibility of Hong Kong enables local technology companies to reach the global market," he says.

"However, regulations are one of the major constraints on new technology development or application in Hong Kong and like many other industries, finding the right talent is also an issue."

Mr Chan says attracting more young tech talent from overseas would result in a ripple effect. "More successful cases of start-ups would help provide a better outlook for industry, and drive young people to join or start their own businesses in Hong Kong. Elsewhere, the private sector's investment and support would be crucial to a sustainable ecosystem of design and technology development."
Related Links
appsdollar
Cherrypicks
Hong Kong ICT Awards