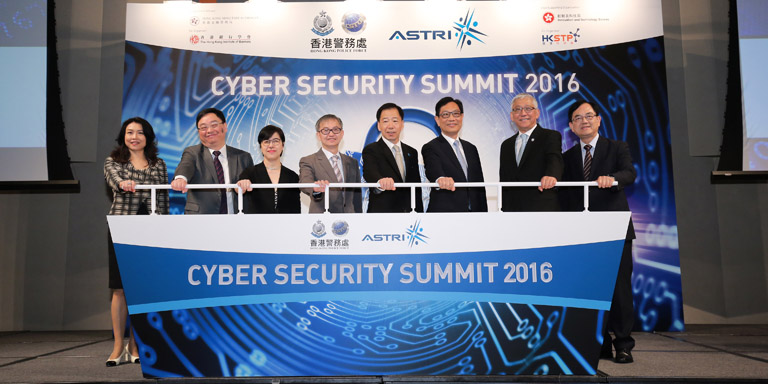 Boosting Asia's Online Defense
As an international financial centre, Hong Kong has been at the forefront in the global fight again cybercrime.
Wherever there is opportunity in the digital economy, there is also risk. Cyberattacks are estimated to have cost Asia-Pacific businesses US$81 billion between September 2014 and September 2015, which is more than both Europe and North America, according to Grant Thornton research.

As an international financial centre, Hong Kong has been at the forefront in the global fight again cybercrime. To strengthen its resilience against cyberattacks and protect both local and overseas stakeholders, the Hong Kong Government launched a state-of-the-art Cyber Security Centre at the police headquarters in December 2012. Last month, the city hosted its third high-level Cyber Security Summit, organised by the Hong Kong Police Force and the Hong Kong Applied Science and Technology Research Institute. The three-day summit attracted more than 600 cybersecurity experts and industry leaders from around the globe to share international perspectives on challenges and best practices in various industries.
Unprecedented Attacks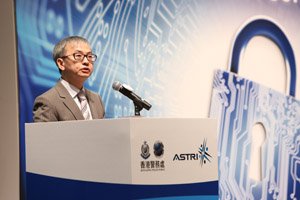 "It is crucial that we have a concerted effort in research and information-sharing to find means to tackle the ever-changing cybersecurity threats," said Dr David Chung, Hong Kong Under Secretary for Innovation and Technology, who described an "unprecedented wave of cyberattacks exploiting the digitisation of business across all industry segments, especially in financial services."

With computer crime-related financial losses topping HK$1.8 billion in 2015 in Hong Kong, the summit, according to Tony Wong, Hong Kong Deputy Commissioner of Police (Operations), provided the opportunity for participants to improve their awareness, resilience and overall competitiveness "to ensure the industry is fully prepared for the cybersecurity challenges ahead."
Hong Kong Hub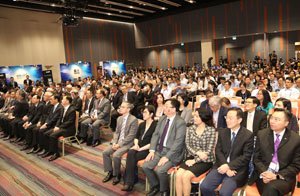 International cybersecurity companies have been building their presence in Hong Kong, including French multinational Thales Group, which chose Hong Kong as the location for its first Cyber Security Operations Centre (CSOC) outside of Europe.

With operations in more than 50 countries, Thales is the exclusive supplier of network security solutions to NATO, and the security provider for 80 per cent of the world's banking transactions. Hong Kong serves as its Asia-Pacific hub, employing about 350 staff, with coverage that includes Japan, South Korea, Southeast Asia, Australia and New Zealand.
Proven Strategy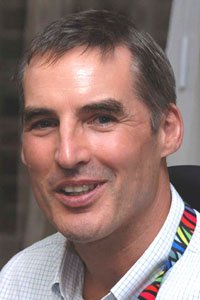 Last year, Richard Mallett, Thales Group's Vice President of APAC, Critical Information Systems and Cybersecurity, spearheaded a business plan that would see the first in a series of planned CSOCs globally, open in Hong Kong later this year.

"The system will be assembled and integrated in France, and shipped to a secure data centre in Hong Kong, where it will be run by local talent," said Mr Mallett. Expected to be operational as early as October, the CSOC goes further up the value chain by actively monitoring activity on a client's system, with a view to predicting and preventing cyberattack.

The market is ready for such value-added services, said Mr Mallet. "There's a better understanding of cyber risk at business level, board level and audit level. Companies need more than just firewalls and security products; they need a total security ecosystem."
Pressing Need
The need is particularly pressing among fast-growing economies in Asia, where the information systems of companies are increasingly vulnerable. "Local operators, such as energy utilities and hospitals, financial institutions, transport systems and telecom networks, play an essential economic role and are considered strategic interests by governments everywhere," Mr Mallett said. "These essential operators are among the first to be concerned with threats to the integrity of their IT systems."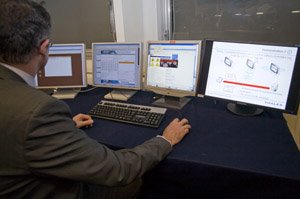 Launching the first overseas CSOC in Hong Kong will allow Thales to fine-tune its offerings for the local market before replicating it in other countries in the Asia-Pacific. "Hong Kong is our regional hub for security solutions," Mr Mallett said. "Every time we launch a new product or service, it makes sense to launch it in Hong Kong, where we have our core competence and a strong market presence."

As Thales provides security solutions for the majority of financial institutions and many large enterprises in Hong Kong, and dominates the payment transactions market, its foothold in the city is ideal for the company to capture opportunities emerging across the border.

The Chinese mainland, last year, opened its doors to allow foreign credit card companies to set up card-clearing services for the first time. "That competition means China is a main country of potential new customers for us, and of course being based in Hong Kong, we are in an ideal location [to capitalise]," he said. "It's an excellent time to be in the cybersecurity business in Hong Kong."
"It's an excellent time to be in the cybersecurity business in Hong Kong."
Service Expansion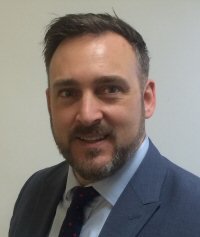 A leading provider of strategic IT solutions and private cloud services to the global hedge fund and investment industry, Eze Castle Integration opened its first Hong Kong branch in May 2012. Last August, the company expanded its local footprint with the addition of a Cybersecurity Planning and Information Security Consulting Service.

According to Dean Hill, Executive Director, Eze Castle Integration, clients and companies domiciled in the city are likely to be targeted by fraudulent activities because of Hong Kong's status as Asia's financial hub. Given the rise in cyberattacks over the past 24 months, he said that the company "has a duty to its clients to provide as much insight and protection as possible."
Everyone is Vulnerable
Cyberattackers indiscriminately target companies for various reasons, whether for financial gain or even personal reasons.

"Hackers are also using increasingly sophisticated techniques to gain access to valuable private information," he said. "Beyond putting layers of security technology in place, firms must create a culture of security where employee training and awareness are priorities. Being vigilant about training employees is essential to help reduce security risks and protect a firm's most important data."
Growing Demand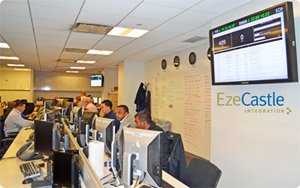 Expansion into Hong Kong has been a good move, said Mr Hill, with the company growing from three to nine staff in two years.

Mr Hill describes Hong Kong as a market of potential as the company grows its service provision to regional clients based in the city, and larger global clients within Asia. "Hong Kong is an emerging market for Eze Castle Integration, and we continue to invest in our products and services to the region, ensuring that we continue to lead the way in providing IT outsourcing services to the hedge fund and alternative investment space."
Related Links
Cyber Security Information Portal
Cyber Security Summit
Eze Castle Integration
Thales Group

Finance & Investment
Information Technology