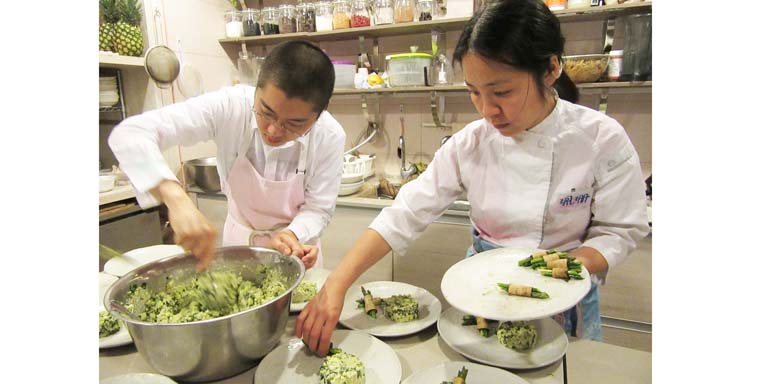 https://hkmb.hktdc.com/en/1X0A68PN
Plant Food Revolution
Hong Kong diners are going back to their roots.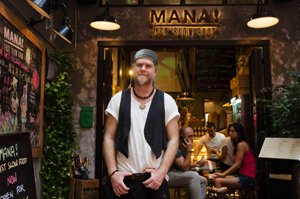 Increasingly, the city's consumers are eschewing animal products in favour of plant-based menu options, which a growing number of vegetarian/vegan and organic-food businesses are only too happy to provide.

On the busy streets in and around Central district on Hong Kong Island, office workers and shoppers queue every day for their lunchtime fix of healthy salads, cold-pressed juices, raw food and vegan coffee, in what "ecopreneur" Bobsy Gaia says, is not a trend, but a movement.

The Beirut-born entrepreneur came to Hong Kong, via Bangkok, 23 years ago to relocate his then-fledgling eco-friendly clothing business in the city where he saw the most potential.

In tandem with the various socially responsible businesses he has run in the decades since, Mr Gaia has also led educational campaigns about conservation issues and ecologically-viable foods, including the successful Save the Human! pro-vegetarian campaign launched in 2009. Mr Gaia's own conversion to vegetarianism, he explains, had occurred "overnight" after he learned that the meat and dairy industries, combined, were the world's number-one polluter.
Building a Chain
His first organic restaurant in the city opened in 1997, leading to its current incarnation, the whole-food brand MANA!, which has three outlets in Hong Kong, and a fourth venue scheduled to open later this year.

MANA! Fast Slow Food in Central and MANA! Café in Sheung Wan are both eat-in restaurants serving plant-based vegan food and coffee, while MANA Xpress (formerly Mana! Raw) was launched last month as a grab-and-go outlet.

From product sourcing to compostable packaging, all aspects of the business is green. All of its outlets, he says, are operated as Zero Food Waste establishments, by donating food waste as compost to Hong Kong's organic farming community. MANA! premises are about respecting the environment, Mr Gaia says, explaining the use of recycled materials, energy-saving lights, water-saving toilets, and a water fountain for all customers to fill up their home-brought drink bottles. Water is not sold on ecological principles.
Pent-up Demand
Mr Gaia says Hong Kong has long been ready for the whole-food phenomenon, which now appears to be sweeping the city. The difference, he says, is that businesses have woken up to the opportunity Hong Kong offers.

Major wellness fairs held in the city each year, notably Natural & Organic Products Asia, LOHAS Expo and Vegetarian Food Asia, which take place at the Hong Kong Convention and Exhibition Centre, "bring in people from all over the world, who are seeing how big the business is here," Mr Gaia said.

As one of the pioneers, he welcomes the competition. "It's absolutely a good thing – it means that people are listening to what we've been preaching and practising for 23 years," he says.
Eco-businesses Take off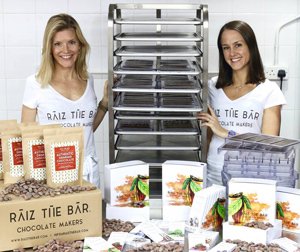 The movement is set to grow exponentially, Mr Gaia believes, with Hong Kong an ideal launch pad for all types of eco-businesses.

"Hong Kong has always been a wonderful place for entrepreneurs – it's why I moved here 23 years ago," Mr Gaia said. "The city's infrastructure, low tax base and affluent population combine to provide a solid foundation for start-ups. It's also a very safe city. The beautiful thing about living in Hong Kong is the peace of mind you get."

Australian-born "healthy chef" Priscilla Soligo has also found Hong Kong the right place to nurture her passion.
After relocating to the city in 2006, following her sister, Rachel Whitfield, who arrived two years earlier, Ms Soligo opened her first business, Rawthentic Food, in 2008. Calling the business an overnight success, Ms Soligo says she could barely keep up with demand for her hands-on workshops, educating private and corporate clients on the health benefits of plant-based clean foods that are "authentic in colour and flavour, and nourish our body and mind."
Ms Soligo later branched out into chocolate-making with Raiz the Bar, handcrafting small-batch chocolate, which is organic, cold-processed and ethically sourced, with Ms Whitfield on board as business partner and co-director. The brand is sold through 37 retailers, online, and as couverture to several five-star hotels, where in-house chefs remould it into their own creations.
Pure and Natural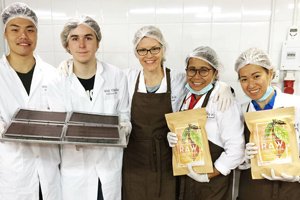 "Instead of ordering blocks of ready-made 'raw' chocolate paste and melting it down, or using processed 'raw' cacao powder, we believe in keeping our chocolate as pure and as close to the way Mother Nature intended," Ms Soligo said. "Thus, we opt to make our chocolate from scratch, which requires many more steps, much more time, a lot of specialised equipment, and a whole lot of love. You can definitely taste, smell and feel the difference."

When diversifying the business into chocolate-making, Ms Soligo tested her product at local markets before launching a full-scale production last year, employing eight staff.

A qualified gourmet living foods chef with international experience, Ms Soligo is a passionate believer in the role of raw and living foods in healing, restoring and cleansing. "I love the energy, vitality and clarity they always deliver," says the committed vegetarian.

During her decade in Hong Kong, she says plant-food awareness "has exploded," particularly in the last five years.
Awareness Spreading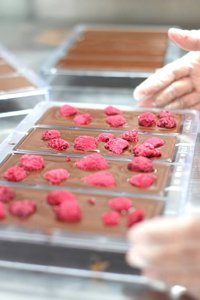 "It's exciting to see all these businesses bubbling up. People are becoming more aware about what they are putting in their mouth, and that is creating awareness."

Ms Soligo agrees that she was in the "right place, right time" to start her business, just as the greener eating movement is taking off in Hong Kong. The hot and humid summers do present a challenge to chocolate-making, but the Raiz the Bar team has risen above this and "are still able to get the perfect temperature every time," she said.

"Hong Kong is also an excellent place to be a food-preneur, as you will know very quickly if your product is well-received or not," says Ms Soligo. "The response has been so positive over Hong Kong's first locally produced organic bean-to-bar chocolate that we are continuing to grow steadily and are now looking at export markets as well."

Longer established businesses, too, welcome the trend.

Some early local pioneers of the raw-food movement are encouraged by the growth of the healthy-eating trend. Dr Simon Chau founded the Hong Kong Vegetarian Society 20 years ago, and opened GreenWoods Raw Café in Tsim Sha Tsui as the first fully raw restaurant in Hong Kong in November 2013.
Raw Benefits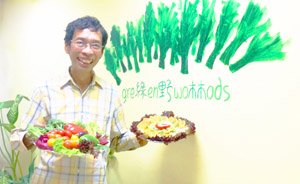 Dr Chau runs his café as a not-for-profit – content to provide a way for Hongkongers to try raw food "and hopefully begin to eat greener."

"Transforming the eating habit of this community could be my best contribution to Hong Kong in this life," he said. "Transforming the eating culture of China could well be our greatest contribution to our mother country."
Related links
MANA!
Raiz the Bar