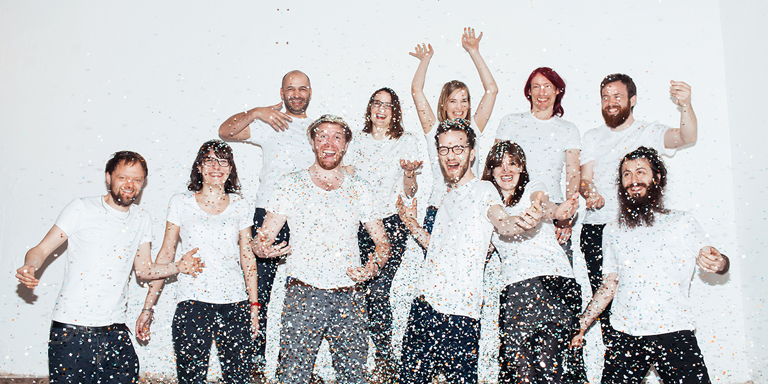 https://hkmb.hktdc.com/en/1X0A628M
On the Job
A German start-up offering tailored online job-matching is now available in Hong Kong.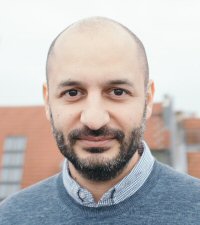 Berlin-based start-up Jobspotting aims to match jobseekers with the most relevant positions, and help employers find the best candidates through its personal recommendation engine, which relies on a skills graph and semantics analysis to deliver tailored results.

With vacancies in technology, marketing and finance and plans to add positions in academia, medicine and logistics, the portal currently reaches about 400,000 jobseekers per month. "In Germany, we have around 80 per cent of all the job offers in the country. In other countries, the percentages differ but our goal is to offer our users a single point of access to all jobs in their countries," says founder and CEO Hessam Lavi, who set up the company in 2014 with Chief Operating Officer Robin Haak, Chief Technology Officer Manuel Holtz, and Chief Data Officer Jan Backes.

The start-up is attractive to corporates as its skills graph allows only those with the required aptitudes to see jobs, allowing Human Resources departments to spend less time reviewing resumes from irrelevant candidates. More than 800 employers currently use Jobspotting, including well-known businesses such as Deloitte, Accenture and Airbnb, with about 200 new companies joining each month.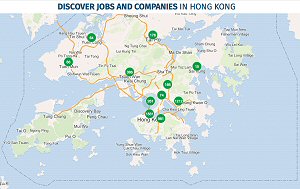 According to Mr Lavi, employers also benefit from gaining access to Jobspotting's analytics. "Companies get to know how many people have viewed their jobs and how they are performing against their competitors," he says.

Currently available in 10 countries, including Germany, the United Kingdom and Spain, the portal launched in Hong Kong in October 2015.

"Very early on, we decided we wanted to be an international company, which is why English is the company language," says Mr Lavi. "We want to work with English-language speaking countries; for example the Philippines and Thailand in Asia – in addition to German and Spanish-speaking countries," he says.
Venture Capital Support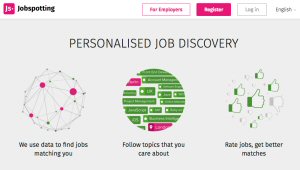 Jobspotting has strong ties to Hong Kong having secured a six-digit euro investment from business tycoon Li Ka-shing's venture capital firm Horizons Ventures, which focuses on tech-based start-ups.

"One of the founders of Jobspotting contacted Horizons Ventures through a mutual friend. This was the start of our relationship that later led to them seed investing in Jobspotting. What impressed them was our strong focus on technology and data, and our vision to change the low-tech online job search industry.

"Horizons Ventures very rarely invests in start-ups at the early seed stage, but we were happy that they made an exception and joined us in our mission to change the way people discover job opportunities and grow professionally," says Mr Lavi.

Each month, several thousand users in Hong Kong discover Jobspotting and find jobs through its service. Mr Lavi adds that Hong Kong's dynamism and international outlook make the city an important market for Jobspotting. "The job market is very advanced and there is a strong focus on our top job verticals; namely IT, marketing, software and tech, finance and accountancy.

"We plan to expand our coverage of jobs in Hong Kong by partnering with existing job boards and employers who will make their openings available through our recommendation engine," he adds.
High-tech Approach
The portal is particularly beneficial to jobseekers, according to Mr Lavi.
"Early on, we realised that many start-ups tend to focus on corporates and companies and not so much on individuals. Corporates can access good tools for finding employees, while job seekers [have to rely on] more old-school solutions."

The development of smart technology to generate semantic analysis and tailor-made job recommendations has attracted many repeat customers. "With relevant recommendations, people tend to stick around more often, and there's a higher level of expectation that they will see something relevant from us. We don't contact people for the sake of it, just if we have something relevant for them," he says.

The number of jobs recommended to users depends on the individual and the type of job sought. "Someone just coming out of university with a business or marketing degree will obviously find more jobs than, say, a mobile app developer, which is a very specific skill in a niche area."

Described as "the Spotify for jobs," Mr Lavi said the portal is designed to allow people to search for any kind of job. "If I go to Spotify, I know they will have all the bands and music that is out there and I can actively access it in one place,'' he says. "We also want to make the job search more enjoyable by making it easier for users to find jobs that most suit what they are looking for."
Ahead of the Game
The biggest challenge in setting up the company was developing a data model able to handle such exacting searches, says Mr Lavi, who honed his knowledge and application of search technology leading a team in search quality at Google for four years.

"Even though Jan, Manuel and myself all worked at Google and were familiar with search technology, no one has built something like this before, so we created something from scratch. Building a data model that was able to quickly analyse jobs [from different job sites] took more than a year to develop," says Mr Lavi.

The complexity of developing the portal, he says, will also ensure that the company will continue to enjoy first-mover advantage in the near term. "If someone tried to copy it, it would take them at least 18 months, so we're confident that we're ahead of the competition."
Related Link
Jobspotting
Germany
Hong Kong
Western Europe