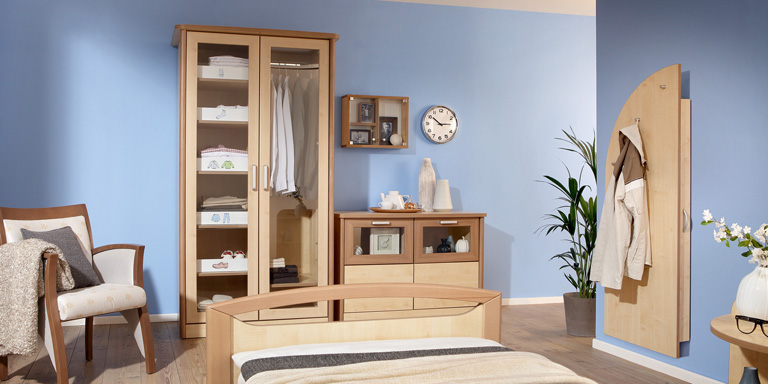 In Pursuit of Proper Care
Asia is a future engine for growth for some of the latest medical devices from around the world, featured at Hong Kong's leading medical fair.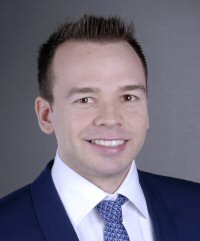 After discovering that standard care for dementia could be detrimental to those suffering from the condition, Dutch-based Wissner-Bosserhoff introduced the concept of a "Dementia Compatible Room" to greatly extend what can be offered to patients. The company was among more than 260 exhibitors at the 2016 edition of the HKTDC Hong Kong International Medical Devices and Supplies Fair, held 3-5 May.

"We have received great feedback at the Hong Kong Medical Fair both from international buyers and from the Hong Kong and Asian markets themselves," said Christopher Loy, Area Sales Manager for Asia and Australia. "Here, we can deploy the perfect synergies that we have between our sister company, Linet Group, which produces and sells hospital beds, and ourselves in the nursing home market. We have an audience for both."
Home-like Environment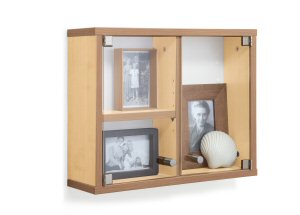 Behavioural symptoms, including repetitive speech, wandering attention and sleep disturbances, are all core clinical features of Alzheimer's Disease and other related dementias. If untreated, these behaviours can accelerate disease progression as well as worsen the sufferer's functional decline and quality of life. According to Mr Loy, dementia patients often have problems with agitation or disorientation, which is why the company provides institutional care residents a "home-like environment," which they need to help control the condition.

Wissner-Bosserhoff beds are built with safety bars that can be raised or lowered so users will feel safe and allow nurses to minister to their needs without difficulty. The bars may be raised in the evening, said Mr Loy, but "residents might wake up at night, feel scared and want to leave the bed, which they will definitely try to do." But if a resident tries to get over the bars that action will set off a signal in the nurse's station, allowing staff to respond more quickly and in turn preventing falls or other accidents.

Similarly, chests of drawers are designed without sharp edges to protect users. Aesthetically, darker colours are used on the outside surfaces of the furniture to help calm residents, and to contrast with brighter colours inside the drawers so that perception and usage are distinct. Drawer fronts also feature a clear material so the user can look directly inside to see what they contain. Invariably, dementia sufferers are unaware of objects near the ground, so the lowest drawer is set aside for use by carers.
Future Engine for Growth
In the growing marketplace for high-quality beds and furnishing solutions for hospitals, nursing homes and in-patient nursing units, Wissner-Bosserhoff claims to be Europe's market leader, selling more than 70,000 beds globally per year, as well as related furniture. Mr Loy said Asian markets are becoming a future engine for growth, with particularly strong demand in Beijing, Shanghai and Shenzhen on the Chinese mainland, along with Japan, India and Singapore.

Mr Loy expects Hong Kong to play a key role in supporting the Asian market with its knowledge base, while local requirements for special furniture are important. The company supplied the Yan Chai Nursing Home with 399 beds and Sha Tin Hospital with 200, to name just two recent Hong Kong customers. "For VIP wards or special dementia units in hospitals, we would like to provide that 'home-like environment,' which is perfectly suitable to Hong Kong's care situation," he said. Wissner-Bosserhoff's sole distributor in Hong Kong is locally-based Janley Ltd.
Advanced Products on Display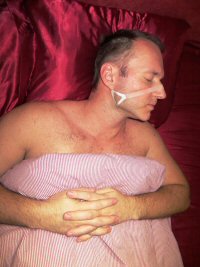 The Hong Kong Medical Fair presented several highly advanced new products alongside professional pavilions, seminars, forums and a networking event. One stand-out product was a mobile defibrillator capable of automatically diagnosing potentially life-threatening heart problems and actually treating patients if necessary. Australian based APL Group featured a defibrillator, that can switch from "adult" to "child" modes without the need for different types of pads when used on a child. "In Asia there are not nearly enough defibrillators," said Julian Cosgrave, General Manager of APL Healthcare Asia said. "People should be able to ask: can I use this piece of medical equipment without training – and the answer is 'yes.'"

APL Healthcare Asia is a new Hong Kong company established this year for the Asia-Pacific region and Mr Cosgrave said the city was chosen because, as an international hub, Hong Kong presents great opportunities for expansion in China, the wider Asian region and beyond. APL Healthcare is developing app technologies and "sees Hong Kong as the place to start broadening those technologies in Asia."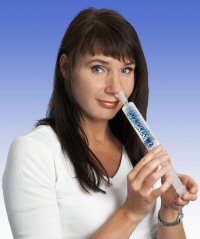 As for the Medical Fair, Mr Cosgrave said, "it's been fantastic. It's the first time we have attended the show; we've heard quite a lot about it from a number of clients who have been here before, so testimonials are always a good way to indicate whether it's successful. For us, it's about building relationships."

Among many household medical products on show was a simple, but cleverly designed new device for use by people who snore. Offered by a first-time exhibitor from newly participating country Sweden, the product, invented by Dr Peter Ahnblad, is made of a silicone adhesive patch that fits over the jaw, chin and nose. Dr Ahnblad's company, ENTpro AB, also exhibited a nasal irrigator, which can effectively clear congestion using a special syringe with a silicone tip, warm tap water and purified salt. "Airborne allergy is increasing and air pollution is increasing, so there is a special need in Asia, given the climate," said Dr Ahnblad.
Related Links
APL Healthcare Asia
Entro
Wissner-Bosserhoff
Medical Supplies & Medicine