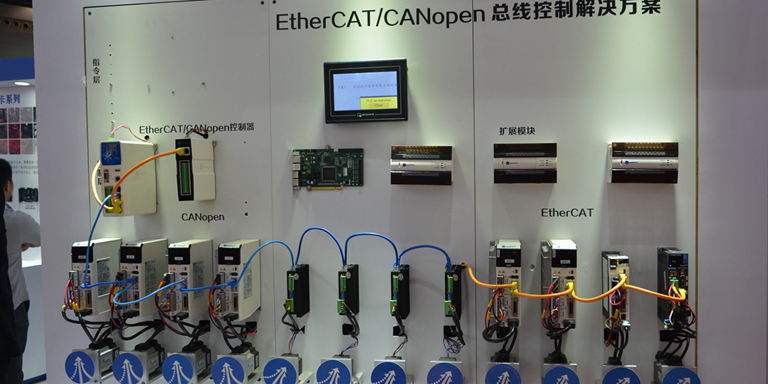 China's Need for Speed
Automation and precision are key for Chinese mainland manufacturers to maintain their competitive edge.
The quest for greater manufacturing speed and energy-efficient automation to meet government directives and maintain operating margins, was the focus of the SIAF Guangzhou show, held in March.

Many exhibitors at the show offered complete customisation options, with companies keen to work with manufacturers to provide production-system design and development, rather than just standalone equipment or software.
Smart Production Line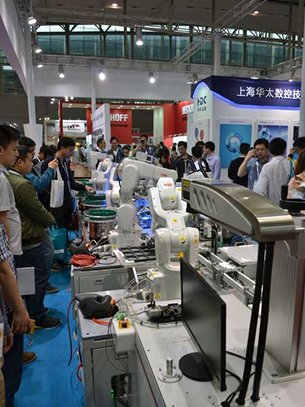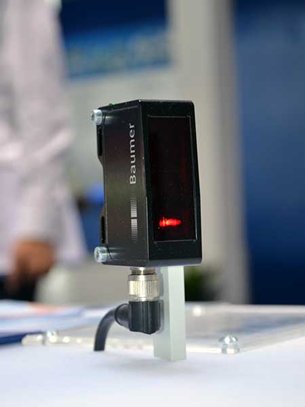 Raising efficiency and reducing energy loss were the goals emphasised by many exhibitors, who featured products that came with explicit citations of their operating speed in terms of per hour, per minute and even per second. Such focus highlights the pressure on manufacturers to deliver greater efficiency.

One company looking to tap this demand was Shanghai-based information technology provider Huatai, which highlighted its smart machine substitution production line, a system said to offer multi-level flexible production.

Specialising in robotics, machine vision, computer systems and automation, Huatai focuses on providing systems integration services to clients. According to Huatai's General Manager, Xu Nianfeng, its product highlight this year was an electronic module assembly line capable of producing various components. The machine offers a fully automated service, from product testing to assembly, and can be connected to automatic warehousing and logistics systems in order to further increase efficiency.

Overall, the assembly line is said to replicate the output of 11 employees and is capable of turning out a 10x8 centimetre electronic module in just 40 seconds. With Huatai's robotics integration business reporting a 30 per cent increase year-on-year in 2015, Mr Xu was quietly confident about the prospects for the mainland's industrial automation market. "Technology is the only sure way to win in a highly competitive market," he said.
Energy-saving Systems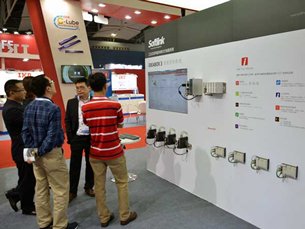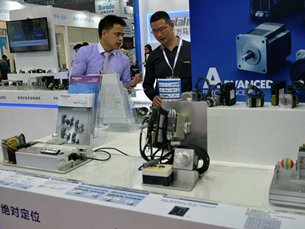 Another exhibitor, Rittal Electro-Mechanical Technology (Shanghai), promoted its Blue e and Blue e+ cooling units. According to Yang Po, Rittal's Manager for Climate Control Systems, the cooling units use inverter and heat pipe technology to make the system even more energy-efficient. The Blue e+ is said to reduce energy consumption by up to 75 per cent, compared to conventional units. Proper thermal management can also protect the components inside the cooling unit and extend their service life, further cutting both capital renewal expenditure and the environmental impact of replacement. The system's unique multi-voltage (110-480V) capability system makes it suitable for worldwide use.

Another company highlighting energy-saving features was SMC Pneumatics (Guangzhou), which focused on reducing air consumption. Unlike conventional systems, SMC's vacuum generator does not release exhaust after suctioning objects on a production line. Its airflow can also be adjusted according to pressure, reducing compressed air consumption by up to 90 per cent.

At the Leadshine Technology stand, the Shenzhen-based motion-control specialist exhibited its L6 servo system, said to offer communication efficiency and speed, as well as an axle synchronisation accuracy of less than one micro-second. Meanwhile, the AZ stepper motor from Oriental Motor Shanghai required no battery and carried a multi-turn absolute encoder, with high-efficiency that reduces motor heating. While Shenzhen-based Yako Automation Technology's SSD2505M close-loop stepper drive makes use of smart current adjustment technology to effectively reduce motor heating.
Production Accuracy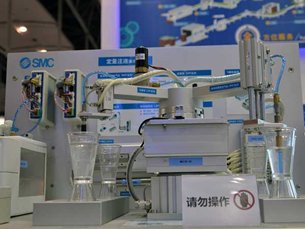 Several companies at the show offered proprietary solutions for delivering greater accuracy. SMC's unit comprises a Series MGJ miniature guide rod cylinder, a Series LSP liquid dispenser pump, a Series LES electric slide table and other precision components. The unit on show demonstrated the dispensing of fixed volumes of liquid into six measuring cups with great accuracy.

The smallest dispensing volume for the L6 is 5µL/shot, with the pump featuring a diaphragm to prevent leakage. The diaphragm movement is supported by a buffer, which means that a stable dispensing volume and longer life can be achieved by restricting the deformation of the diaphragm. At present, the pump is widely used in the biotech industry and for medical analysers.

Shanghai-based Baumer's PosCon's 3D smart sensor is said to be capable of measuring an object's edge, width, gap dimension and centre position with considerable precision.

According to Song Xiaogang, Baumer's Sensors Sales Manager, the PosCon 3D offers both visual inspection devices and traditional sensors, making measuring the edge positions of objects far more convenient. While visual inspection devices have greater accuracy, they are also more expensive, though the PosCon 3D claims to have a good price-to-performance ratio. It is also able to measure objects with an accuracy of about 0.1 millimetres and can achieve a production line speed of 200 measurements per second.

Thanks to its powerful algorithms, Baumer's PosCon HM product can analyse up to 600 items of height information per measurement. It can also make more precisely measure the fullness levels of solids, helping to optimise the production process.
Customisation Demand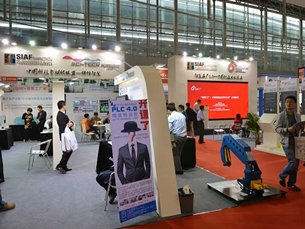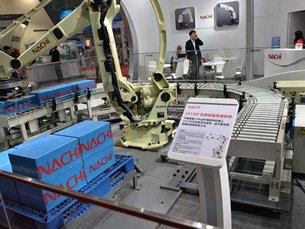 Many exhibitors at this year's fair also highlighted bespoke services, including M&M Software (Suzhou) GmbH, which showcased its proprietary software systems.

According to Zhou Wu, M&M's Sales Engineer, the company's dXPERT cloud platform can collect data from a range of equipment across various industrial sites and store it in a cloud database, which can then be analysed and visualised on remote terminals. This enables the user to show the data supporting a variety of decision-making processes, providing enhanced information to equipment manufacturers, factory owners, systems integrators and technical service providers.

The company, which was established in 2005 as a wholly-owned subsidiary of Germany's M&M Software GmbH, also provides customised software solutions based on client-specific data, with bespoke collection and analysis to help improve efficiency and reduce energy loss.

According to Mr Zhou, the cloud platform energy-monitoring system for Tianjin's Wago Electronics – developed using the dXPERT cloud platform – can instantly consolidate massive energy consumption data for inquiry, so users can monitor energy consumption in near real-time. Similarly, the E-Collector developed for Beijing's E-Cube Technologies, also based on dXPERT, can quickly determine the work rate of computer-controlled machine tools and analyse their breakdown rate. It can then automatically send the relevant information via WeChat or QQ, minimising production downtime.

For more China market opportunities, please visit: http://research.hktdc.com.