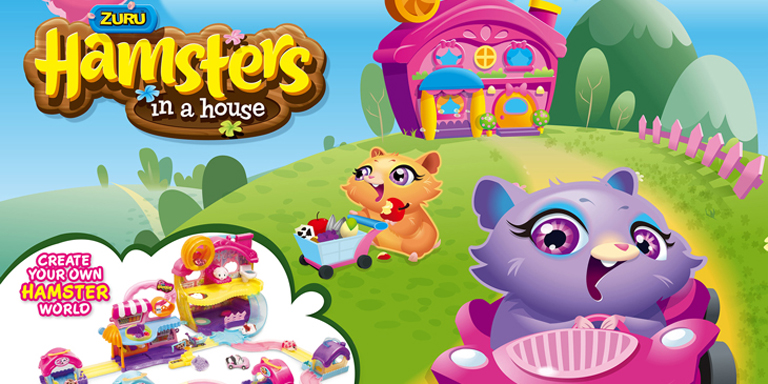 https://hkmb.hktdc.com/en/1X0A5UI0
Toy Town
Award-winning toymaker Zuru uses Hong Kong to showcase its innovations to the world.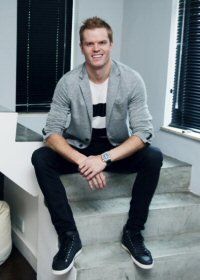 As one of the world's fastest-growing toy companies, Zuru credits being in Asia for its success. "Being based in Asia has allowed us to build quickly," says Zuru Director Nick Mowbray, who runs the company with siblings Mat and Anna. "We do a lot of our design, development and engineering out of Asia. As we are located in the world's toy hub, we have all the resources readily available and can move quickly."

The company was part of the Hong Kong Pavilion at this year's Nuremberg Toy Fair, where it received the Toy of the Year 2016 award for Bunch O Balloons: three bunches of 35 self-sealing water balloons that can be filled in 60 seconds for fast, fun water fights.

Being part of the Hong Kong Pavilion was important, says Mr Mowbray, as "it helped us secure an amazing location at the show in Hall 12, and we received support from behind the scenes."

Established in 2004, the company has also built its success through licensing. "We've entered into a lot of global licensing agreements: we are doing [miniature collectible stuffed toy range] Disney Tsum Tsum, a number of Marvel programmes, and will launch Dreamworks Trolls and Disney's Finding Dory later this year," says the New Zealand native.
Hong Kong Presence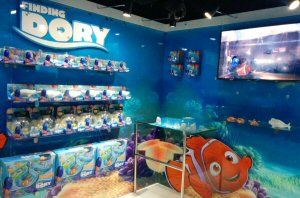 A showroom in Hong Kong was set up in 2007 to showcase new products to its global customer base, many of whom frequently pass through the city. "The showroom is a great hub for showing off all our products, extensions and [staging] new brand launches," says Mr Mowbray.
Similar showrooms exist in the United States, United Kingdom and Australia, which are Zuru's biggest markets at the moment, along with France. "We sell to almost every major retailer and distributor in the world, and our products are available in more than 100 countries at present. Latin America and Asia are our least developed, and we are looking to set up skeleton sales offices in these regions to push more heavily into these markets," he adds.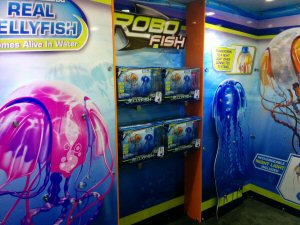 Its base in Shenzhen allows Zuru to be located near its Hong Kong showroom and its contractors in Guangzhou. "We are very close to our entire supply chain so we can move quickly from design and development into production and stay on top of trends," he says.
Product is King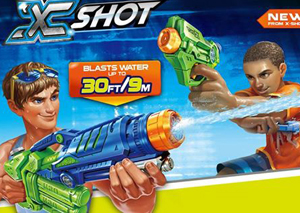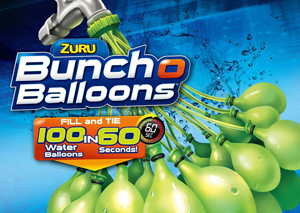 Staying on trend, securing major licenses and picking the right new IPs to launch are among the challenges of staying one step ahead in the highly competitive toy market. "It's about understanding core play patterns and applying these with new twists, innovations or technologies [to new launches]. Product is king, so to keep creating hits is the biggest challenge as products have a short life cycle, so you continuously need to create new hits over and over," says Mr Mowbray.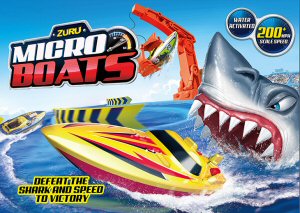 The company continues to respond to the challenge by coming up with new innovations. "Zuru X-Shot [product range includes dart blasters such as the Turbo Fire] continues to be our most stable brand, while Zuru Bunch O Balloons is a monster globally." The latter shifted half a million units in three months after launching in Australia in September 2015, where it was the best-selling summer toy. Bunch O Balloons also successfully launched in the US, New Zealand and South Africa last year, and Zuru will bring the product to market in Europe, Asia and the Middle East this year.

In addition to Bunch O Balloons, new launch Disney Tsum Tsum is doing "hugely well," according to Mr Mowbray, who is also hopeful that products from Finding Dory and Trolls will enjoy similar success. He adds that it is launching two new IPs this year, Zuru Micro Boats and Zuru Hamsters in a House.
Toy Trends
Among the key industry trends emerging are app-based toys, which Mr Mowbray says are "starting to work better than they did a few years back, while tablets specifically aimed at kids are losing ground."
"Digital will become more important as the TV market is so fragmented and is not being viewed as much. As a result, licenses and core TV show and movie properties will only get stronger and grow in market share."
Old classics are also making a comeback. They include Fisher Price's iconic Chatter Phone, which originally debuted in 1961, and the Pull-a-Tune Xylophone (1957) which, he says, will both hit the market again in 2016.

"The way toys are marketed will also change a lot – digital will become more important as the TV market is so fragmented and is not being viewed as much. As a result, licenses and core TV show and movie properties will only get stronger and grow in market share."
Related Link
Zuru
Licensing
Toys & Games
New Zealand
Hong Kong
Australasia