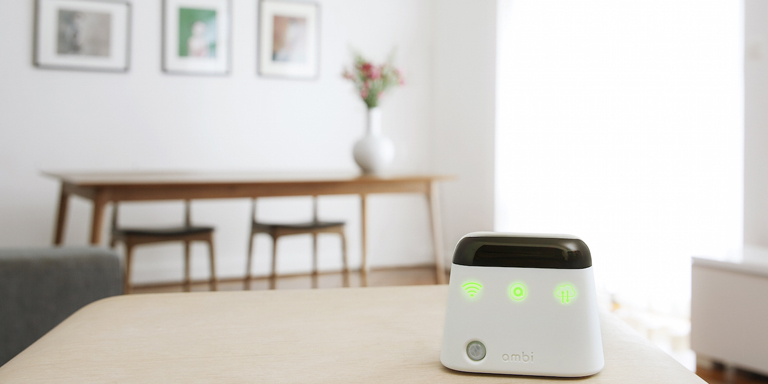 https://hkmb.hktdc.com/en/1X0A5S1N
Cool Business
The Ambi Climate app helps users manage air-conditioning units from a smartphone, saving energy.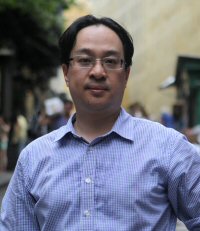 As warmer weather approaches and Hong Kongers begin to reach for the air-conditioning remote, many households will battle with the age-old problem of setting the right temperature. The smartphone app Ambi Climate from local start-up Ambi Labs makes achieving the ideal setting easier by tracking your history and building a tailored profile based on those preferences. By adjusting the temperature when it becomes too cold or hot, it can help slash energy bills by up to 30 per cent, and negates the need for a remote.

Ambi Labs received more than US$114,000 from crowdfunding platform Kickstarter to develop the app and the unit that stores the data. It received 122 per cent of requested funds in just nine hours, thanks to support from major tech sites like TechCrunch and CNET Japan. "Our campaign ran for about a month-and-a-half and we put enormous work into planning it, says Ambi Labs CEO and founder Julian Lee. "Crowdfunding itself is a microcosm of bringing your product to market and we learned a lot from the process."

Crowdfunding helped Ambi Lab identify committed supporters, says Mr Lee. "Our early backers are still our current beta users and their feedback has been indispensable to the development of Ambi Climate." The drawbacks of crowdfunding, he said, include lack of resources or poor timing. "For example, as a start-up we were constrained to our own efforts in pulling off a successful campaign, whereas others may have hired agencies to help them outsource publicity or customer support."
Connecting with Consumers
Ambi Labs in January attended the Consumer Electronics Show (CES) in the United States as part of a Hong Kong delegation. Organised by the Hong Kong Trade Development Council (HKTDC), the pavilion provided opportunities to connect with online global platforms and meet potential distributors from this year's 38,000 exhibitors. "CES 2016 was our first US tradeshow and the attendees were knowledgeable about IoT and smart-home products. Most visitors immediately understood what Ambi Climate does and how it functions on a technical level, which is less common in regions where smart-home products are still a very new concept," he said.
Ambi Climate currently has users in 40 countries and has received numerous distribution enquiries from around the world, including Latin America, Europe, the US and Middle East, in addition to Asia. Its largest markets are Hong Kong, Singapore, Thailand and Australia. "We are currently focusing on expanding our retail presence throughout the Asia-Pacific region. We have secured a retail presence in Singapore, with plans to continue expansion in Hong Kong this summer."

Mr Lee says Hong Kong's efficient logistics ecosystem is a strong advantage for young companies looking to set up in the city. "As a hardware start-up, we appreciate that Hong Kong is uniquely situated in the Pearl River Delta, one of the world's largest manufacturing hubs. Close proximity to our factory [in Dongguan] has enabled us to prototype and manufacture quickly." Being based in Hong Kong has also allowed the company to connect with affluent Asian consumers and global tech consumers, he adds. "Hong Kong has many tech-savvy consumers with high disposable incomes who are willing to take a risk on new gadgets."
Hardware Challenges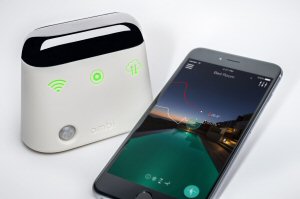 The process of commercialising the Ambi Climate concept was not without hurdles, however. "Hardware is difficult because essentially we're developing several products at once: hardware, software, AI and mobile. These components need to work in concert with one another and testing each component can be challenging," says Mr Lee.

The company has also struggled finding the right people to join its fast-growing team, which now numbers 20. "It's difficult to find talent with the right experience and willingness to work in a start-up environment," says Mr Lee. "Tech is a small industry in Hong Kong, and there is only a small pool of experienced tech managers [to draw from]," he adds.
Exploring New Markets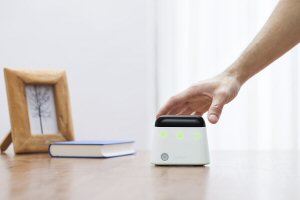 While Asia remains its core market, Ambi Climate is proving popular in the Netherlands and New Zealand, both of which use infrared-controlled heat pumps or air-conditioners. "It's always interesting to see new markets emerge and we've been happy to discover we have a growing number of users in places where we were unaware air-conditioners were used," says Mr Lee.

While the CEO observes that wearable technology such as fitness trackers remain a significant trend in the tech market, he says that there has also been increased interest in smart-home products like Ambi Climate. "There is a connection between wearables and smart-home products in that they both help users make sense of different usage patterns and analytics," he notes.

During 2016, Ambi Climate plans further expansion to Southeast Asia and will unveil new product features in the summer.
Related Link
Ambi Climate