https://hkmb.hktdc.com/en/1X0A5RSZ
Africa Taps e-Banking
Mobile financial services will take the lead as Africa's digital market transforms over the next five years.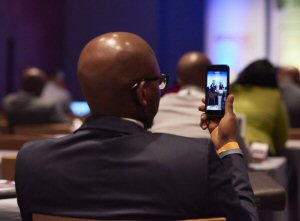 Africa is one of the world's fastest-growing and most dynamic digital-technology markets. According to delegates at AfricaCom, the continent's largest digital technology conference and expo, held last November in Cape Town, South Africa, demand in the region is set to overtake some of the mature markets. "In the next five years or so, Africa will be a bigger technology market than Europe," said Andile Ngcaba, Chairman of investment firm Convergence Partners.

Demographic factors are a key reason for this huge growth potential, according to Google's Luke McDonald, Country Director for South Africa. "Within five years, 50 per cent of the entire population of Africa will be under the age of 25 – and these will all be very tech-receptive consumers," said Mr McDonald, who noted that the most exciting technology transforming the African digital market is 3G mobile. Africa is the world's fastest-growing mobile market, which is moving from pure connectivity to cloud services, mobile money services and virtualisation. "In these domains, we will see a lot of change and that will help drive the digitisation of Africa," he added.
Leapfrog Effect
This rapid rate of change in Africa's technology industry is often described as the "leapfrog effect," which has allowed African consumers to bypass the fixed-line computer stage experienced by mature markets.

Experts expect digital technology to transform African society over the next few years. "A digital Africa is the foundation of a sustainable future. It is the cornerstone of change for this continent," said Tumi Chamayou, Ericsson's Vice-President of Strategy, Marketing and Communications.

Ms Chamayou's vision involves harnessing the efficiency of information communication technology (ICT) by using resources more intelligently across industrial sectors. It would also involve optimising use of data, introducing networked business-to-business practices and greater promotion of user co-creation, instead of simply viewing users as consumers.
Digitalised Africa
Underpinning this digital revolution, of course, is the startlingly fast rate of mobile broadband uptake in Africa. "The adoption rate is growing much faster in Africa than in any other parts of the world," said Ms Chamayou, who noted that Africa now has 690 million mobile broadband subscriptions. She predicted that would grow to 1.020 billion this year, with 100 per cent penetration achieved by 2021.

"The impact of a 'digitalised' Africa is not about the technology itself, but about its socially transformative effect," she said. "It will enable consumers to have greater accessibility to services, as well as increased mobility and economic inclusion. For business, it means a more mobile workforce and the facility to harness the benefits of Big Data. For society, it means greater social equality. We are a transformative industry. ICT tears down traditional barriers. It has created a shift from ownership to user accessibility."

Some members of a keynote panel had reservations about the level of innovation and efficiency in the African digital ecosystem – the network operators, investors, entrepreneurs and government/policymakers.In many ways, its digital industry is a microcosm of African industry in general. Business and government don't pull in the same direction and policy often erodes business confidence.

One of the biggest challenges in Africa's digital landscape is its fragmented nature, which can prevent innovations from becoming scalable commercially viable products.

Delegates said that governments need to create the initial spark for local innovation that the market will then follow. Above all, connectivity in Africa needs to increase in order to enable innovation.

"If you increase mobile broadband penetration by 10 per cent, a country can increase its economic productivity by 4.2 per cent," said Markku Mäkeläinen, Facebook's Director of Global Operator Partnerships. "There's a need for government to step up and support innovation in Africa, and not tax it."
African Handset Market
The conference also provided insights into trends currently shaping Africa's mobile handset market, while also highlighting the significance of various price points. Arthur Goldstuck, Managing Director of World Wide Worx, a South African technology research company, believed that the market was rapidly transitioning from feature phones to smartphones.

"About a year or two ago, the continent passed the 50 per cent mark in terms of handset penetration," said Mr Goldstuck. "Now it's approaching 50 per cent penetration of smartphones."
"Entry-level smartphones at below US$50 are where the African market is at."
The 3G mobile phone is fast-becoming an integral part of the lives of many African consumers, a development largely driven by the key role it plays in providing online connectivity. The main factor holding back further penetration, however is the device prices of high-end imports.
"The cost of sophisticated devices is the killer for faster adoption," said Stephen Essien, Director of Customer Operations for Tigo Ghana, an East African network operator. "Entry-level smartphones at below US$50 are where the African market is at."
Mid-price Band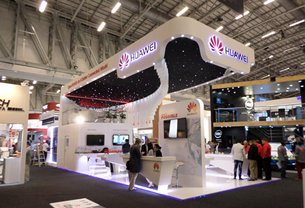 Sophisticated products – such as the iPhone series, which come with a price tag of about US$800 in Africa – are hugely aspirational, but represent a very small market share – just five per cent in Ghana, according to Mr Essien.

That is not to say, though, that a market for high-end smartphones does not exist in Africa. Neeraj Gala, Director of Products and Value-added Service at the Airtel Africa mobile network, believes there is potential, but that it is very much a niche market.

"While suppliers from Asia are capitalising on the market for low-end mobile devices in Africa by marketing smartphones at around $50, there is also a growing market for mid-price devices," said Mr Gala. "What we need to see for this market is the kind of phones produced by Xiaomi [a Chinese handset manufacturer] – good-quality smartphones in a good mid-price band, somewhere around US$200."
According to Mr Goldstuck, a significant proportion of new smartphone users in Africa are deterred from accessing Internet connection because of the perceived cost of data usage, which is preventing greater online penetration. As a result, he believes that mobile device OEMs targeting the African market are best advised to incorporate a manual control of the data connection as a standard feature. He also advocated greater consumer education on data consumption and on how smartphones can be used more cost-efficiently.
Mobile Money
Mobile financial services – m-commerce – may be the next big differentiator in African society, according to conference delegates. Sending money parcels via a mobile phone application has evolved into an essential service for a large segment of the African community, and providing financial services to large numbers of the population who would have had no access to banking facilities.

A cashless society in Africa is, in fact, fast becoming a reality thanks to access to m-commerce services. Growth has been driven by convenience of the service and the sense of security associated with not having to deal with hard cash.

In addition, mobile-to-mobile cash-transfer services have been very popular with overseas Africans looking to remit money and with those who can't access the traditional banking system – the so-called "unbanked."

Ms Chamayou estimates that 12 per cent of Africa's population have a mobile money account – compared with just two per cent globally. Jonathan Kaftzan, Head of Sales, Marketing and Products at Amdocs Mobile Financial Services, estimated there are 726 million "unbanked" around the world, of whom 146 million have mobile money accounts, making the mobile financial services markets a relatively untapped opportunity for investors.

He also believes that m-commerce adoption will be driven by "tectonic market shifts, including the ubiquity of mobile, evolving technologies, millennial disruption and regulatory shift." Of these shifts, he suggests, the smartphone penetration rate is set to have the most impact. Interestingly, the potential of m-commerce may be extending beyond just peer-to-peer money transfer.
WhatsAppification of Money
"What started as a simple way of paying people using a phone is on the cusp of becoming the next global communications platform," said Alix Murphy, Senior Mobile Analyst at WorldRemit, an international money transfer company . "Communications and money have come together to form a new kind of service. We are seeing fascinating behavioural trends emerge. People are using mobile money-transfers more like they use instant messaging than the way they would use traditional remittance services."

Ms Murphy referred to this phenomenon as the "WhatsAppification of money," with financial support becoming part of a conversation between sender and recipient. She believes the trend has become a new way of communicating and one that enables a better quality of life through mobile connectivity.

The general consensus at the event was that m-commerce, as a relatively new industry, affords potentially untapped investment opportunities and scope for new players to enter the market and provide customer-driven solutions. "People are building products and services connected to mobile money," said Ms Murphy. "Increasingly, this mobile money ecosystem will include international participants. We will see more innovative start-ups adding greater functionality and global reach to mobile money."

For more market opportunities, please visit: http://research.hktdc.com/.
Finance & Investment
Technology