https://hkmb.hktdc.com/en/1X0A5OJH
Opportunities Arising from China's 13th Five-Year Plan: An Overview
The 12th National People's Congress (NPC) adopted the Outline of the 13th Five-Year Plan for National Economic and Social Development of the People's Republic of China (the 13th Five-Year Plan) at its fourth session in March 2016. The document expounds on the need to fully implement a development concept based on the tenets of "innovation, coordination, green growth, opening up and sharing". It aims to enhance the quality of development in order to ensure the establishment of a moderately prosperous society, despite the challenges of changing domestic and international environment.
Following this, China will take promotion of innovation as the primary driving force for economic and social development in the next five years (2016-2020), while pushing forward "new-style" urbanisation and making increased efforts to contain pollution. Externally, it stresses the needs to form a new pattern of all-round opening up and promote win-win cooperation with countries along the Belt and Road.
The 13th Five-Year Plan is set to have a significant impact on China's economic development, and the subsequent changes brought about by its implementation will generate new opportunities for relevant industries. Hong Kong is not just the bridgehead of the mainland for foreign trade and economic cooperation, but also the first port of call for mainland enterprises seeking financial, legal and other professional services. The 13th Five-Year Plan clearly states that China will deepen the cooperation between the mainland and Hong Kong, and support Hong Kong in consolidating its position as an international financial, shipping and trade centre playing a part in China's two-way opening up and in the Belt and Road Initiative.
Along with further deepening of the liberalisation of trade in services under CEPA [1] and the country's further promotion of pan-Pearl River Delta (PRD) regional cooperation [2], these policies will give Hong Kong companies greater access to different economic and service sectors on the mainland. Hong Kong businesses should therefore pay close attention to the implementation details of the Plan in order to seize opportunities.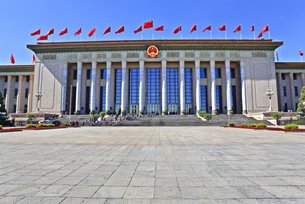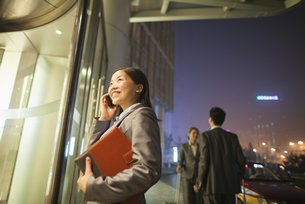 New Concepts
As regards the promotion of economic and social development, the 13th Five-Year Plan sets out the goals of maintaining a medium to high level of growth, and doubling China's gross domestic product (GDP) by 2020 from the 2010 level on the basis of balanced and sustainable development in the next five years. It also calls for efforts to promote industrial upgrading and agricultural modernisation, while increasing the share of the service sector further in terms of GDP. The specific targets of development include: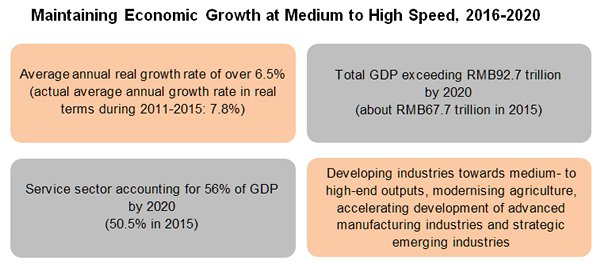 Compared with development in the last two decades, the 13th Five-Year Plan clearly adopts a target of slower economic growth by lowering the average annual target growth rate (in real terms) from 7.8% in the previous five years to over 6.5% annually over the next five years. Under the impact of factors such as global economic slowdown and trade decline, China has recently seen a contraction in foreign trade. Sluggish investment growth and overcapacity in certain industries spell difficulties for some enterprises. The economy will unavoidably face downside pressure for some time to come.
In spite of this, China's GDP has in fact overtaken many advanced economies after years of rapid growth. With GDP amounting to RMB67.7 trillion in 2015, [3] China is the world's second largest economy after the US. Moreover, people's living standards have improved significantly. For example, the per-capita disposable income of urban residents soared from about RMB4,300 in 1995 to RMB31,200 in 2015. During the same period, per capita income in rural areas also increased from RMB1,600 to RMB11,400. Higher income stimulated consumption. Total retail sales of consumer goods in 2015 amounted to RMB30 trillion, an increase of over 90% on RMB15.7 trillion in 2010, and not far off the retail sales volume of the US. [4] China's tremendous growth spurt makes it one of the world's biggest consumer markets.
Premier Li Keqiang pointed out in the Government Work Report delivered in March 2016 that every percentage point of GDP growth today is equivalent to 1.5 percentage points of growth five years ago. This suggests that although China's economy may slow down somewhat in the next few years, given a fairly high base and a steady pace of growth, the actual increases in economic activities and income amount may not be much different from that of the 12th Five-Year Plan period.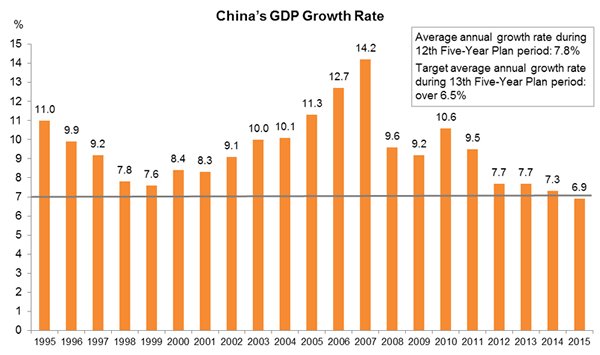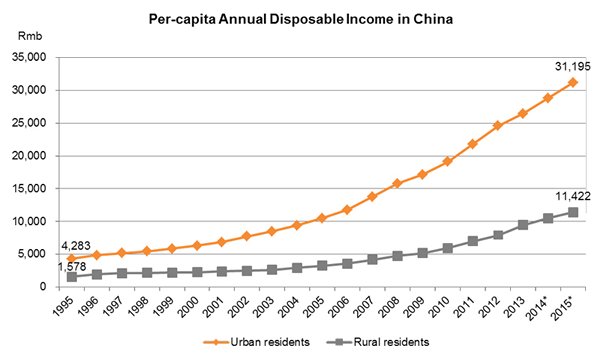 * Figures of new statistical method.
Sources: National Bureau of Statistics of China; Statistical Communiqué on 2015 National Economic and Social Development; Government Work Report, March 2016; and 13th Five-Year Plan
In order to achieve sustainable development, another priority of the 13th Five-Year Plan is to find new drivers for economic growth to prevent the economy from becoming stagnant under the constraints of the past development model and falling into the "middle income trap" due to a lack of growth momentum. Although the Chinese economy is booming and industrial and commercial activities are growing, rising economic costs and social problems caused by a mode of economic development which seeks to achieve capacity expansion and growth by continuously increasing labour, energy and other inputs, have aroused great concerns among the government and the public. Environmental and pollution problems in many regions are directly affecting people's livelihoods. There is also a general shortage of labour in the coastal areas. This, coupled with land shortage as a result of rapid urbanisation and industrial development, has caused problems like higher land costs and recruitment difficulties in many economic spheres. Rising production and other business costs have become the norm in recent years.
On the other hand, with the rapid expansion of industries, the value added by China's industries soared from RMB4 trillion in 2000 to RMB22.9 trillion in 2015. Undoubtedly, China is the leader in the production of many consumer and industrial goods. Its garments, toys, home appliances and consumer electronics, for instance, account for the lion's share in the global market. Also, rising costs and sluggish overseas markets have led many enterprises to increase their competitiveness through transformation and upgrading in recent years. Despite these, most industrial activity is still concentrated on the production of low technology products through labour-intensive processes for relatively slim profits. High-tech production activity currently only accounts for 11.8% of the country's total industrial value added. Thus, accelerating industrial upgrading, encouraging enterprises to shift from low value-added business to medium- and high-end manufacturing, eliminating inefficient and outdated production capacity, while bringing industrial and production activities to a higher level, are all problems to be solved in the 13th Five-Year Plan.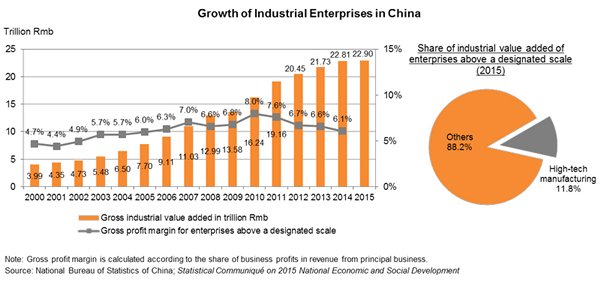 After years of structural reform and market liberalisation, foreign and private capitals have not only found their way into different industrial sectors, but have also gained access to a wide range of services, gradually altering China's economic landscape. The service sector accounted for more than half the country's GDP for the first time in 2015, reaching the level of 50.5%. The contribution of consumption to economic growth also reached 66.4%, suggesting that the economy is shifting from one dominated by traditional industries to one with services and consumption as the main drivers. The 13th Five-Year Plan thus also focuses on ways to produce innovations in the investment regime, reduce market intervention, and further open the market in an orderly manner, while promoting upgraded consumption and stimulating the growth of modern services.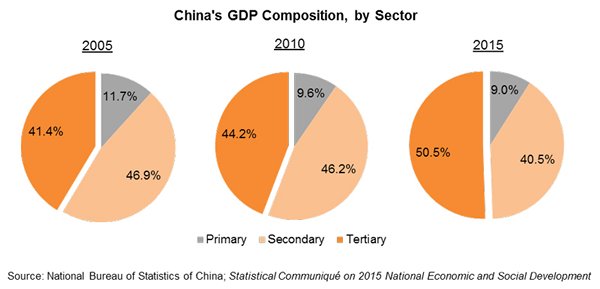 Against this backdrop, the 13th Five-Year Plan will focus on innovation and implementation of an innovation-driven strategy in economic and social development, increase the contribution of consumption to economic growth, and improve the efficiency of investment and enterprises in the 2016-2020 period. It also clearly states that action will be taken to improve the quality of urbanisation, coordinate and optimise regional development, improve the overall ecological environment, and continuously expand the scope of opening up to enhance the country's capabilities of utilisation of global resources.
Innovation, Industry Upgrade and Online Economy
The 13th Five-Year Plan makes innovation the primary driver of economic development. It contemplates to find new drivers by making use of scientific innovations and encouraging mass innovation and entrepreneurship. It also announces the launch of six key scientific and technological (S&T) projects and nine other major projects under the "Scientific Innovation 2030" initiative [5], as well as the implementation of the "Made in China 2025" strategy for building a strong manufacturing country to improve the manufacturing sector's innovation capacity and competitive edge, while promoting the development of strategic emerging industries. Additionally, it will promote the application of information technology and seek to expand the scope of the online economy. Target industries and areas of development include:
Boosting scientific innovation

- Increase R&D/GDP ratio to 2.5% by 2020 (2.1% in 2015)


Efforts will be made to encourage R&D, to strengthen technology integration capability, and to import technology from abroad, targeting advanced technologies including next-generation information communications, new energy, new materials, aviation and space, biomedicine, and smart manufacturing. Action will also be taken to improve tax concession policies for corporate R&D expenses, and expand preferential treatment for accelerated depreciation of fixed assets to encourage enterprises to upgrade their equipment and apply new technology.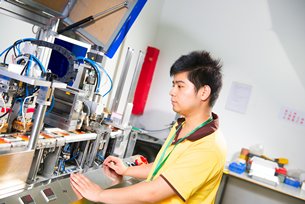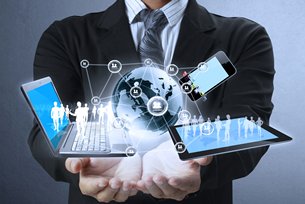 Promoting mass entrepreneurship and mass innovation

The Mass Entrepreneurship and Mass Innovation initiative encourages the development of new technologies, new products and new business formats and the establishment of technology transfer platforms to provide support services to startup firms. The cultivation of entrepreneurship will be improved and greater scope will be given to the role of government venture capital in guiding funds. At the same time, the regulatory regime will be improved to regulate the development of rewards-based and equity-based crowdfunding and online lending activities.

The "Made in China 2025" policy document will be implemented to strengthen the fundamental capacity of industry, including manufacturing of key basic materials and core parts and components, accelerate the development of intelligent and other new types of manufacturing, and strengthen quality and brand building. Steps will be taken to promote the upgrading of traditional industries and actively eliminate backward capacity.

Developing strategic emerging industries

This includes boosting emerging industries such as next-generation information technology, new energy vehicles, biotechnology, green and low-carbon industries, high-end equipment and materials and digital creativity, as well as developing strategic industries such as space and sea navigation, information networks, life sciences and nuclear technology.

Increasing network speeds and expanding the online economy

- Internet-fixed broadband penetration rate to increase to 70% by 2020 (40% in 2015)

- Internet-mobile broadband penetration rate to increase to 85% by 2020 (57% in 2015)


This includes building safe and high-speed next-generation information infrastructure, accelerating the implementation of the "Internet Plus" action plan, developing wireless broadband, the IoT (Internet of Things) and big data analytics technology and application, and formulating plans to shape the next-generation Internet and related technologies.

Developing new systems and reducing enterprise burdens

Action will be taken to improve administrative efficiency by simplifying industry and commerce administration systems, accelerate reform of the financial system, further promote the development of the capital market, and raise the efficiency of the financial sector in serving the real economy. Efforts will also be made to reduce contributions and unreasonable charges payable to the so-called "five social insurances and one fund" [6] and alleviate the tax burdens on enterprises. [7]
Based on these development directions, it can be expected that implementation of the 13th Five-Year Plan will boost the mainland's demand for various types of new and high technology. In certain high-tech industries, such as IoT applications and development of the next-generation Internet, China currently lacks expertise, which means related R&D and technology application is somewhat constrained. However, Hong Kong's technical personnel are well-versed in advanced foreign technology and excel in using technologies developed to international standards/frameworks. They can therefore assist in the commercialisation of related projects in the mainland in order to meet the technological demands listed in the 13th Five-Year Plan.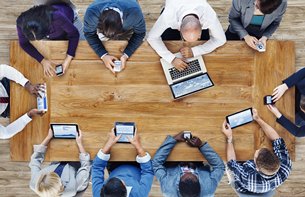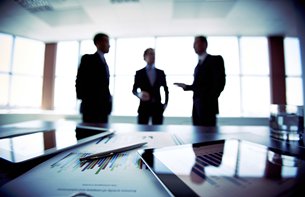 Advancing mass entrepreneurship and mass innovation is a long-term strategy for promoting economic growth under the 13th Five-Year Plan. Makers and investors are rushing into different technological ventures in spite of risks. This has produced huge demand from "technopreneurs" for not only financial resources but also support in areas such as technology, market connections and entrepreneurial development. Technology players and investors based in Hong Kong may take advantage of the city's long-standing advantages, such as free flow of information and capital, to become important partners for mainland technopreneurs and satisfy their demand for all kinds of services.
Meanwhile, the mainland hopes to make use of innovation to facilitate industrial upgrades. For instance, the policy paper "Made in China 2025" stated that enterprises will be encouraged to strengthen their product design capabilities in order to shift from OEM to ODM, and develop their own branded business. This should provide opportunities for Hong Kong's design and branding service suppliers. A recent survey conducted by HKTDC Research found that mainland enterprises wish to obtain service support from Hong Kong or foreign countries in the following areas: (i) product development and design; (ii) brand design and promotional strategy; and (iii) marketing strategy. [8]
Hong Kong, as an international financial centre in the region, can provide mainland enterprises with loan and financing services, including cost-effective capital for technology and industrial projects, and help mainland enterprises to lower financial cost. Furthermore, as Hong Kong is one of the largest venture capital management centres in Asia, a large number of top-notch international fund managers wishing to grasp business opportunities in China have already established a foothold in Hong Kong, which can offer financing channels for mainland enterprises. It can be expected that during the 13th Five-Year Plan period the mainland will further open up its financial services market, which should bring about more opportunities for Hong Kong financial service suppliers.
Modern Infrastructure and Balanced Regional Development
The 13th Five-Year Plan also emphasises the need to optimise the spatial distribution pattern of development and better support economic and social development. This will happen through the construction of efficient, intelligent and green infrastructure facilities, including modern intercity transport networks, land, sea and air transportation systems connecting different parts of the country, neighbouring countries and those along the Belt and Road, as well as energy storage and transport networks and other comprehensive modern transport systems. Efforts will also be made to promote "new-style" urbanisation and coordinated regional development. This covers the following main areas:
Advancing new urbanisation construction

- Urbanisation rate to reach 60% by 2020 (56.1% in 2015)


Steps will be taken to advance a people-centred new urbanisation plan; enhance urban planning, construction and management; deepen household registration system reform; and assist rural migrants capable of securing a stable job in urban areas in obtaining urban resident status.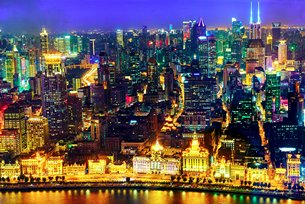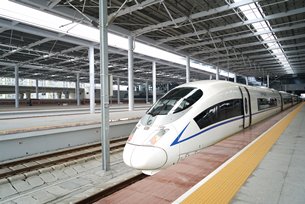 Advancing coordinated regional development

This includes deepening the Go West initiative and promoting development of the central region. Emphasis will be placed on encouraging the coordinated development of certain regions, such as advancing the coordinated development of the Beijing-Tianjin-Hebei region and the Yangtze River Economic Belt. Regional development will be achieved by way of optimising urban development planning, encouraging regional transportation integration, and improving regional environmental planning.
In attaching importance to the strategy of balanced development of the eastern and western regions and urban and rural areas, the 13th Five-Year Plan aims to tackle problems brought about by disparities in regional development in the past and by the rapid pace of urbanisation of some localities. These problems include:
- Insufficient transport facilities, environmental resources and supporting municipal facilities in certain city clusters;
- The polarised development of the urban and rural areas quickening the pace of migration into cities, increasing the pressure on urban development;
- Heightened pressure on transportation and communication systems; and
- Increasingly obvious water and air pollution problems, which have created demand for energy saving and emissions reductions.
The rate of urbanisation in the mainland rose rapidly from 36.2% in 2000 to 56.1% by end-2015 [9]. The pace is particularly fast in more developed regions – for instance, the urbanisation rate in some of the YRD provinces exceeds 65% [10], which has created the problems mentioned above. In view of this, the 13th Five-Year Plan makes "new-style" urbanisation a development priority, with efforts devoted to enriching the content of urban and rural development and making better urban living a development objective, instead of simply seeking urban construction or expanding the boundaries of cities.
Against this backdrop, the 13th Five-Year Plan will not only bring about upgrades to coastal cities but also stimulate the construction and economic activities of urban and rural areas in the central and western regions, as well as the old industrial regions in the north-east. For instance, where building new city clusters is concerned, efforts will be made to strengthen the construction of daily-life supporting facilities in the relevant urban and rural areas, and to upgrade infrastructure, such as cross-regional intercity and trans-regional transport systems.
Hong Kong is not only an international financial centre that can support urban development in the mainland with extensive project financing channels, but also an important commercial services platform in the Asia-Pacific region. With a pool of local and foreign infrastructure construction service suppliers in extensive fields, Hong Kong has rich experience in different modes of urban development and management. Meanwhile as the scope of urban construction continues to expand in the mainland, infrastructure enterprises with full-service capabilities are needed to satisfy market demand for infrastructure and overall planning. Also, as mainlanders' income level continues to rise, they are becoming more demanding with regard to the quality of urbanisation. Hence, when government departments in charge of planning and developers set out to advance urbanisation, priority is given to development quality over speed and quantity. This will create opportunities for qualified service suppliers wishing to tap the China market.
Moreover, regional development and urbanisation are bound to change the urban landscape rapidly in different regions. The emergence of new commercial districts will prompt the distribution and retail sector to shift toward modern business modes, besides bolstering development of the consumer markets in small coastal cities and in the central and western regions. Hong Kong companies wishing to enter these "emerging markets" must assess local purchasing power, pay attention to the consumption patterns of different cities, and withstand intense price competition from online businesses.
Furthermore, under the 13th Five-Year Plan, the mainland may quicken its pace of building smart city clusters and apply next-generation information technology to raise the efficiency of city management. This should directly boost the demand for the application of IoT technology in a number of areas, such as transport, environmental monitoring and municipal management, generating opportunities for relevant service suppliers to enter the market.
As the development of transport logistics network in the mainland matures, it will bring about further development of logistics services and e-commerce. For instance, as demand for cold chain logistics rises rapidly, it is in urgent need of importing advanced cold chain solutions in order to raise overall operation efficiency and quality. Moreover, while domestic online shopping grows in leaps and bounds, cross-border e-commerce and related logistics services have yet to develop. In comparison, Hong Kong not only has rich experience in cold chain logistics management but also a sound e-commerce and logistics platform. Hong Kong is therefore well positioned to capture such opportunities presented by the 13th Five-Year Plan.
Green and Sustainable Development Goals
Both the 13th Five-Year Plan and the Party leadership have stressed on many occasions that while efforts will be made to advance social and economic development, action will also be taken to bring about a resource-efficient and eco-friendly society and strengthen environmental protection in order to ensure sustainable progress. Indeed, environmental problems have accumulated on the mainland, with serious smog, water and soil pollution in some places. Against this background, the 13th Five-Year Plan sets out the following development plans:
Accelerating improvements to the ecological environment

This includes rationally controlling land development intensity, increasing ecological space, promoting the optimisation of industry in the development zones (such as those in the Beijing-Tianjin-Hebei, YRD and PRD regions) in a high-end, low pollution and low land use direction, and also implementing a negative list approach for operations in key ecological areas. In addition, measures will be taken to cut down on energy, water and land use, and develop a circular economy.



- Strengthening resources and environmental management (2020 target compared with 2015 cumulative figure)


~ Water consumption per RMB10,000 of GDP 23% ↓
~ Energy consumption per unit GDP 15% ↓
~ Carbon dioxide emissions per unit GDP 18% ↓
~ Raising the share of non-fossil fuels in the country's primary energy mix to 15% (12% in 2015)
Strengthening pollution control

Steps will be taken to implement the pollution control action plans, strictly enforce various environmental indexes, promote pollutant discharge standards and emissions reduction measures (including orderly relocation and transformation or closure of heavily polluting enterprises in the built-up areas of cities), and carry out clean production transformation in key industries. Greater efforts will be made to contain air, water and soil pollution; regulatory requirements for industrial pollution sources to meet emissions standards will be fully implemented; polluting enterprises will be transformed and projects that cause serious pollution will be banned; urban domestic sewage and refuse treatment will be fully advanced; and enforcement of relevant laws will be strengthened.



- Reduce total emissions of major pollutants (2020 targets compared with 2015 cumulative figure)

~ Chemical oxygen demand 10% ↓
~ Ammonia nitrogen 10% ↓
~ Sulphur dioxide 15% ↓
~ Nitrogen oxides 15% ↓

Developing green and environmental industries

This includes supporting innovation in technical equipment and service modes; encouraging the development of energy-saving and environmental technologies and services; promoting performance contract arrangements for energy and water management; enhancing energy-saving environmental engineering technology and equipment manufacturing capacity; and establishing a green financial system with green credit and green securities to accelerate the building of a green supply chain industrial system.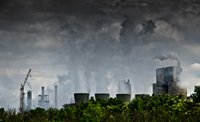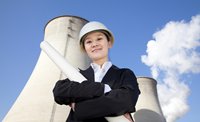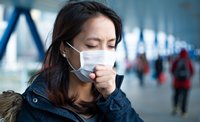 During the 13th Five-Year Plan period, the mainland will further strengthen energy saving, emissions reduction and environmental protection policies. In particular, the new Environmental Protection Law, which came into effect on 1 January 2015, aims to tackle environmental pollution issues, including authorising environmental protection departments to close down facilities which have caused serious environmental pollution and to order units emitting excessive pollutants to limit or cease production. It also sanctions heavier penalties and punishments for non-compliance. [11]
Demand from mainland enterprises and relevant units for environmental protection services such as energy saving and pollution prevention and containment is bound to rise rapidly, supported by government measures. They will be encouraged to take greater initiative in seeking environmental protection services to meet requirements for energy saving, emissions reduction and emissions standards. In view of this, the 13th Five-Year Plan should provide environmental protection service and technology companies possessing the right technology and expertise with extensive room for market expansion.
Hong Kong's environmental protection companies and technical personnel have accumulated rich experience in specialised project management over the years. As such, they possess advantages in providing one-stop services and excel in combining advanced environmental protection technology from foreign countries with low-cost parts and components from the mainland. With the support of various financial services in Hong Kong, they can also provide mainland clients with project financing services, such as performance contracting for energy and water efficiency. They are therefore well-positioned to make forays into the mainland environmental protection market. Moreover, Hong Kong's favourable business environment makes its companies ideal cooperation partners for foreign environmental protection technology players interested in undertaking technology transfer and licensing in the mainland.
It is worth noting that Hong Kong companies wishing to capitalise on environmental protection opportunities in the mainland have to obtain a qualification licence issued by the relevant department of the mainland government. For instance, if they wish to provide environmental protection system engineering design services or environmental protection facilities operation services, they may need to obtain a qualification licence from the relevant national or local environmental protection department. However, CEPA has introduced a lot of liberalisation measures facilitating Hong Kong companies' provision of environmental protection services in the mainland (including establishing wholly-owned enterprises in the mainland to provide such services as sewage and waste treatment) and to apply for qualifications to operate environmental pollution control facilities. Furthermore, as Hong Kong has signed an agreement on the liberalisation of trade in services with the mainland, Hong Kong service suppliers entering the mainland environmental protection market are entitled to national treatment. This has given Hong Kong companies the advantage of entering the mainland environmental protection market earlier than their foreign counterparts. [12]
A New Horizon in Opening Up
In recent years China has significantly liberalised administrative measures on outbound investment to encourage enterprises to "go out" and invest overseas, establishing sales networks in foreign markets, while at the same time "bringing in" the advantages of foreign partners in order to enhance competitiveness. The government is also proactively encouraging free trade zones in Shanghai, Guangdong, Tianjin and Fujian to open up, as well as advancing the Belt and Road initiative in the hope of leveraging the comparative advantages of the PRD, YRD and Bohai Rim in order to strengthen economic ties with countries along the route. Against this backdrop, the 13th Five-Year Plan will strengthen liberalisation in the following ways:
Strengthening two-way opening up

Steps will be taken to strengthen the construction of ports and infrastructure facilities in inland border areas, build cross-border multimodal transport corridors, and bolster the development of border economic cooperation zones and cross-border economic cooperation zones. Action will also be taken to accelerate the optimisation and upgrading of foreign trade; develop producer services trade; actively expand imports; optimise the import mix; raise the level of foreign capital utilisation and outbound investment; and give enterprises support in expanding outbound investment in order to deeply integrate with the global industrial chain, value chain and logistics chain.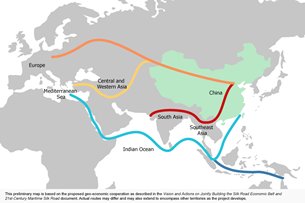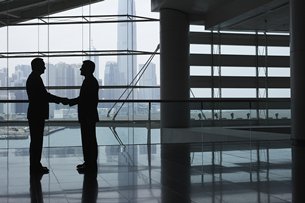 Action will be taken to create a level playing field by implementing a system of pre-establishment national treatment in the form of a negative list for foreign investment. Meanwhile, the system of outbound investment management will be improved to facilitate outbound investment and promote investment by individuals abroad. In addition, steps will also be taken to further open up the service sector to the outside world, in particular expanding the two-way opening-up of the financial sector, realise the convertibility of the renminbi under the capital account, and pave the way for the internationalisation of the renminbi.

Advancing the Belt and Road initiative

This includes improving bilateral and multilateral cooperation mechanisms; encouraging enterprises to invest in countries and regions along the route; advancing infrastructure connectivity and unimpeded trade; strengthening energy, resource exploration and supply chain cooperation with emphasis on domestic processing at the Belt-and-Road countries. At the same time, cooperation in such areas as education, technology, culture and environmental protection will be expanded. Detailed measures include enhancing cooperation with international financial institutions; participating in the development works of the Asian Infrastructure Investment Bank and BRICS Development Bank; giving full play to the role of the Silk Road Fund; and attracting international funds to jointly build a diversified financial cooperation platform.
The 13th Five-Year Plan enhances foreign trade and economic cooperation and introduces active import policies. The central government also encourages Guangdong and Hong Kong to jointly expand international markets and strengthen trade ties with economies along the Maritime Silk Road. These efforts should help to consolidate Hong Kong's position as a trade and shipping hub in the Asia-Pacific region.
With regard to further financial sector opening up, the 13th Five-Year Plan also supports financial cooperation between Hong Kong and the mainland. In recent years many Hong Kong companies have proactively taken advantage of the mainland's liberalising financial policies and CEPA concessions to gradually participate in the mainland financial market, set up networks and accumulate practical operation experience. Today, Hong Kong is a leading renminbi offshore trading centre and has developed cross-border renminbi lending business via Qianhai. All these factors will give Hong Kong financial players first-mover advantage during the 13th Five-Year Plan period as the mainland further liberalises.
Moreover, China's Belt and Road initiative will further encourage mainland enterprises to invest in countries along the route. The 13th Five-Year Plan supports Hong Kong's participation in the country's two-way opening up and Belt and Road initiative and encourages mainland and Hong Kong businesses to give play to their respective advantages by expanding their overseas investment activities in various ways. This, coupled with a deepening of service trade liberalisation between the mainland and Hong Kong under CEPA, will further increase opportunities for Hong Kong firms to enter the mainland market and service mainland enterprises in "going out".
Hong Kong has long acted as the bridgehead for the mainland's foreign trade and economic cooperation activities, and is also the mainland's preferred service platform for making offshore investments. In the past, Hong Kong has handled trade and investment business in overseas markets for a lot of mainland enterprises, providing a full range of professional services, such as financial, legal, taxation, sustainability risk assessment, and international certification and testing services. With the 13th Five-Year Plan strengthening the "going out" strategy and advancing the Belt and Road initiative, it can be expected that fresh opportunities will be made available to Hong Kong service suppliers.
Enhanced Social Development and Living Standards
The 13th Five-Year Plan aims to build a moderately prosperous society in all respects, improve people's living standards and quality of life, and raise the ratio of the middle-income population. In line with the aim of building a moderately prosperous society, the 13th Five-Year Plan also mentions the need to strengthen public services and ensure people's basic livelihood. It covers the following areas of reform and development related to consumption and social development: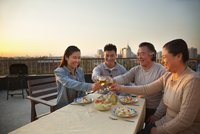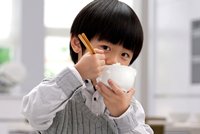 Steps will be taken to support new-style consumption, including information consumption, green consumption, fashionable consumption and quality consumption, promote the development of O2O and other new modes of consumption, implement the consumer goods quality improvement project, and promote the expansion of service consumption.

Promoting balanced population growth

The two-child policy is to be fully implemented, and proactive action will be taken to tackle the problem of an ageing population, and the elderly care service market will be fully liberalised.

Reforming social security

This includes improving the employee pension insurance system, broadening social insurance fund investment channels, strengthening risk management, and raising investment return rates. Action will be taken to improve the sustainable development of the medical insurance system and deepen medical and health system reform, including introducing separation of consultation from medication, and establishing a basic medical and health system and modern hospital management system covering both urban and rural areas.

Strengthening food safety

Steps will be taken to improve the system of food safety laws and regulations, raise the standards of food safety, strengthen management of food sources, and implement the traceability system for the whole food industry supply chain.
A larger middle income population not only means a larger consumer market but suggests higher demand for quality. As middle-class consumers become more mature, they will come to know more about product quality and will have a keener demand for medium- to high-end products and niche brands that can reflect their personality. In addition, China's measures to adopt a more proactive import policy, while encouraging consumers to spend domestically rather than overseas, are expected to generate more market opportunities for the import of foreign consumer goods.
In a bid to promote balanced population growth, China has started full implementation of the two-child policy since January 2016. This represents a step to further improve the country's population control policy after introducing the policy of allowing single-child parents to have two children in late 2013. According to the estimates of the National Health and Family Planning Commission, the new second child generation will mainly concentrate in urban areas, accounting for 76% of all newly-born second children. It is projected that by the year 2030 China's total population will reach 1.45 billion. And by 2050, the population of the labour force aged 15-59 will increase by about 30 million, helping to alleviate the problem of ageing population and contribute to optimise population structure.
In the short term, the introduction of the two-child policy can directly stimulate the demand for maternity, baby and infant products and services, such as food, health food, daily use articles, as well as mother and child health services and child care services. In the long run, it will boost the demand for housing, education and medical care services. As mainland parents are to attach more and more importance to product quality and safety, as well as to the quality of professional services such as education and medical care, relevant Hong Kong companies can capture the corresponding opportunities.
The 13th Five-Year Plan also aims to accelerate the pace of old-age insurance and medical insurance system reform, which is bound to stimulate growth in the insurance market. Currently, as China liberalises its financial and services markets, financial and insurance industry players stand to benefit from the emerging market opportunities.
As China's population gradually ages and the pace of life quickens in tandem with rapid urbanisation, the health care expenses of mainlanders continue to rise, particularly among citizens with middle-class incomes or higher. Coupled with the proposal put forward in the 13th Five-Year Plan for medical system reform and market liberalisation, this will generate opportunities for Hong Kong service suppliers in related fields. By combining health, medical and leisure services and taking advantage of the policy allowing Hong Kong players to set up wholly-owned hospitals and traditional Chinese medicine hospitals in the mainland on a pilot basis starting from mid-2014, Hong Kong suppliers can tap the mainland's high-end health and medical services market. Besides capitalising on Hong Kong's financial services to offer strategic recommendations on financing arrangements for these health and medical projects, Hong Kong companies can also make use of next-generation IoT technology and their experience in providing sustainable medical care services in Hong Kong to offer customised management solutions for mainland projects.
The 13th Five-Year Plan also devotes great attention to food safety. It can be expected that the central government will strengthen food safety systems management as well as food certification, supervision and random check measures in order to protect public health. At the same time, in order to boost consumer confidence, many food production enterprises have joined voluntary food certification schemes, including food safety as well as green and organic certification. These developments will directly bolster market demand for food testing, inspection and certification services. Under CEPA, Hong Kong companies are granted concessions to enter the mainland testing and inspection service market. This includes allowing Hong Kong testing and inspection organisations offering certification services to expand their business scope to cover food products and voluntary food certification in Guangdong province on a pilot basis.
Conclusion
With the building of a moderately prosperous society in all respects as its goal, the 13th Five-Year Plan sets the direction for China's economic and social development for the next five years on the basis of the tenets of innovation, coordination, green growth, opening up and sharing. The detailed plans are bound to bring changes to different economic sectors and create new opportunities for different industry players. The 13th Five-Year Plan also clearly states that steps will be taken to deepen cooperation between the mainland and Hong Kong (and Macau and Taiwan), including giving support to Hong Kong in consolidating and enhancing its status as an international financial, shipping and trading centre; strengthening its position as a global hub for offshore renminbi business and its function as an international asset management centre; developing innovation and technology businesses; taking part in the country's two-way opening up and the Belt and Road initiative; encouraging cooperation between mainland and Hong Kong enterprises in "going out"; and accelerating Guangdong-Hong Kong (Macau) cooperation. Against this backdrop, Hong Kong businesses should pay close attention to relevant plans announced by different mainland government departments and by various provinces and cities in order to seize opportunities created by the 13th Five-Year Plan to further tap the vast mainland market.
---
[1] CEPA here refers to the "Mainland and Hong Kong Closer Economic Partnership Arrangement" and its supplementary agreements.
[2] The State Council issued the Guiding Opinions on Deepening Pan-PRD Regional Cooperation on 15 March 2016 to promote the development of broader pan-PRD regional cooperation, including joint efforts to foster new opportunities for opening up, active participation in the Belt and Road Initiative, and closer cooperation between the mainland and Hong Kong in major infrastructure projects, industries, key cooperation platforms, and social affairs.
[3] Calculated at an average exchange rate, China's GDP amounted to about US$10.9 trillion in 2015. According to estimates made by the Bureau of Economic Analysis under the US Department of Commerce in February 2016, US GDP was about US$17.9 trillion in 2015.
[4] Calculated at an average exchange rate, China's total retail sales of consumer goods amounted to about US$4.8 trillion in 2015. According to estimates made by the Census Bureau under the US Department of Commerce in March 2016, retail sales of consumer goods in the US totalled about US$5.3 trillion in 2015.
[5] For more long-term development up to 2030, the 13th Five-Year Plan makes it clear that China will launch a number of key S&T projects and major development projects of national strategic significance. The six key S&T projects cover the fields of aviation engine and gas turbines; deep underwater stations; quantum teleportation and quantum computers; neuroscience and brain-like intelligence studies; national cyberspace security; and deep space exploration and on-orbit service and maintenance systems for spacecraft. The nine major development projects include independent innovation in the farming industry; efficient and clean use of coal; smart grid; integrated space-terrestrial information networks; big data analytics; smart manufacturing and robotics; research and application of major new materials; comprehensive environmental improvement of the Beijing-Tianjin-Hebei region; and healthcare.
[6] "Five social insurances and one fund" refers to the social benefits that the government requires enterprises to provide to their employees. They include old-age insurance, medical insurance, unemployment insurance, work injury insurance and maternity insurance, as well as access to the housing provident fund.
[7] Premier Li Keqiang said in the Government Work Report delivered in March 2016 that China will further alleviate the burdens on enterprises. Business tax will be completely replaced by value-added tax, with effect from 1 May 2016, and the pilot scheme will be extended to cover the fields of real estate and construction, finance and consumer services. VAT on the newly acquired immovable assets of all enterprises will be included in the scope of tax deduction to ensure that the tax burdens of all industries do not increase. In addition, government-managed funds set up without authorisation will be abolished, the collection of contributions to certain government-managed funds will be suspended, and some of these funds will be consolidated. More enterprises will be exempted from contributing to water conservancy construction funds. Exemptions from 18 administrative charges which currently apply only to small and micro businesses will be extended to include all enterprises and individuals.
[8] For more details about the survey, please see: Outbound Investment of Chinese Enterprises: Hong Kong the First Port of Call for Professional Services
[9] Source: National Bureau of Statistics
[10] Source: China Statistical Yearbook
[11] For details, please see: Green Opportunities in the Yangtze River Delta Amid China's Urbanisation Drive
[12] For details, please see: Environmental Protection Industry in Hong Kong
Technology
Real Estate Services
Engineering
Building & Construction
Information Technology
Finance & Investment
Logistics & Supply Chain
Quality Inspection and Testing
Design Services
Electronics & Electrical Appliances
Mainland China
Hong Kong
Mainland China
Hong Kong