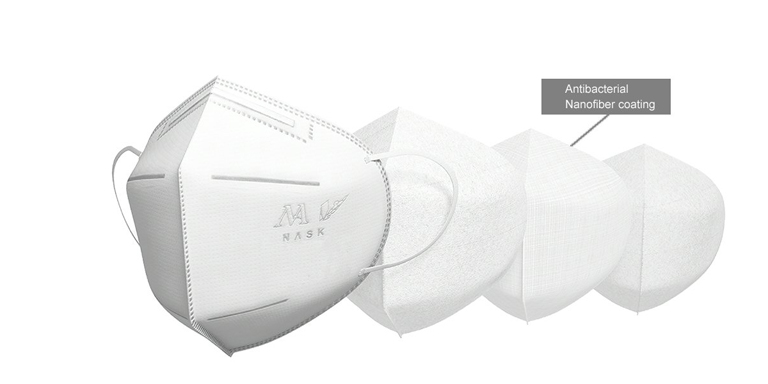 https://hkmb.hktdc.com/en/1X0A5MRF
Smart Masks
A Hong Kong research centre is leading the way in developing and patenting innovative healthcare products.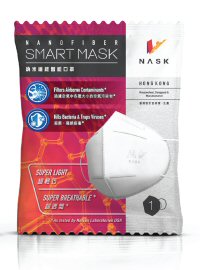 New respiratory diseases, such as the recent outbreak of Middle East Respiratory Syndrome (MERS), are spurring Hong Kong researchers to develop more sophisticated face masks that can protect the general public.
Among them is Hong Kong-based research centre the Nano and Advanced Materials Institute (NAMI), which launched , in January, an innovative medical face mask.

NASK, which stands for Nanotechnology, Anti-dust, Safe and Killing bacteria, features a patented filtration technology using nanofibre, a material about 200 times smaller in diameter than human hair, commonly used for tissue engineering and making artificial organs.
According to Dr Connie Kwok, NAMI's Director of Research and Development (Bio and Healthcare), NASK protects users from airborne viruses and contaminants without compromising comfort. "The filtration efficiency of surgical masks cannot adequately handle contagious outbreaks and the breathability of the highly protective N95 was poor," said Dr Kwok.

"NASK is a breakthrough for the industry as it encapsulates the best of both."
The institute partnered with Hong Kong manufacturer Profit Royal Pharmaceutical Ltd to develop a product that bridges the gap between functionality and comfort. Apart from product development, NAMI also helped commercialise NASK by setting up a production line in Hong Kong with Profit Royal Pharmaceutical.

"NAMI's consultant team visited their factories to provide on-site support," said Sarinda Kwok, Director of Profit Royal. "They helped solve problems that arose during the process leading up to mass production." After several rounds of optimisation, NASK attained the N95 qualification from the US National Institute for Occupational Safety and Health.
Patent Essential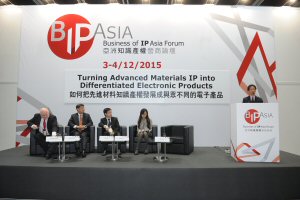 With more than 3,000 pieces of samples distributed and repeat orders, Ms Kwok credits much of their success to patenting the technology as well as the production process. Doing so, she said, helped shorten the production cycle.
NASK has filed patents in the US, China and Europe."Owning a technology patent is essential because our industrial partners rely on our knowledge, expertise and facilities to produce high-quality nanofiber face masks that can be commercialised for mass production. It is a win-win solution for the institute and for the industrial partner," said Dr Kwok.

At the moment, NASK is used in medical settings around Hong Kong, including outpatient clinics, veterinary hospitals and laboratories. The institute hopes to extend their reach to local schools, elderly homes, beauty salons and construction sites.

Since launching the product at the beginning of the year, Profit Royal estimated that about 60,000 pieces will be sold in the first few months, and NASK will soon launch in the Chinese mainland, Macau and overseas.
Green Research
Established in 2006, NAMI was designated by the Hong Kong Government's Innovation and Technology Commission as an R&D centre for nanotechnology and advanced materials. The centre is also involved in other areas of research: sustainable-energy, solid state lighting, display and printed electronics, construction and building materials, environmental technologies, and bio and healthcare products. Some of NAMI's recent ready-to-market technologies include flexible lithium-ion battery for wearable devices, lightweight hydrophobic foamed concrete for road noise barrier, and total thermal management solution for plasma lighting.

Jenny Yiu, Director of Public Affairs and Development at NAMI said that the goal is to benefit a wider audience by providing a platform for information exchange and creating innovative healthcare products. "NAMI has been conducting and supporting market-driven R&D projects on nanotechnology and advanced materials, boosting performance of corporations through technology commercialisation."
Related Links
BIP Asia Forum
Nano and Advanced Materials Institute
Medical Supplies & Medicine
Technology