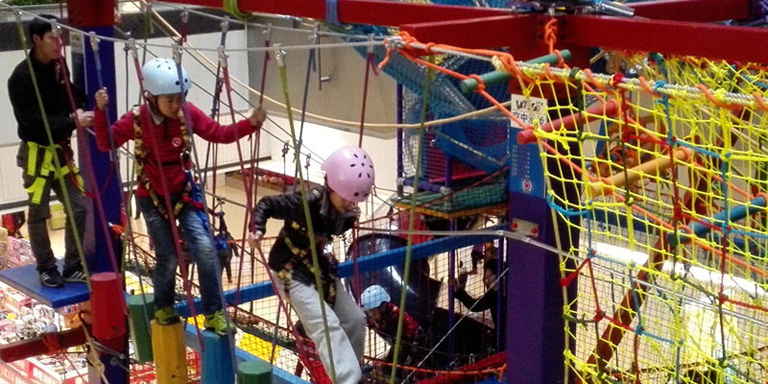 Junior Sports
The thriving children's sports and activity sector in the Chinese mainland is creating new players in the market.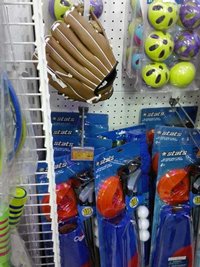 Children's leisure and sports parks is a thriving sector across the Chinese mainland, typically attracting high visitor numbers and frequently booked to capacity on school holidays. With many such facilities already proving highly profitable, however, the market looks to be fragmenting, with several new entrants to the sector keen to deliver niche offerings to win their share of this burgeoning business.

Overall, the junior sports market on the mainland has seen explosive growth, thanks largely to new attitudes to helping children reach their full potential. Coupled with the rising demand for new experiences and challenges, this has seen a number of related businesses prosper across the sector. Not surprisingly, demand is particularly high during school holidays, with activities such as rock climbing and skiing proving an irresistible lure for many young mainlanders. Despite daily fees as high as Rmb1,000, sessions are said to be fully booked during peak periods.
Outward-bound Centres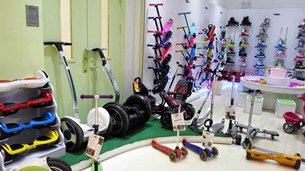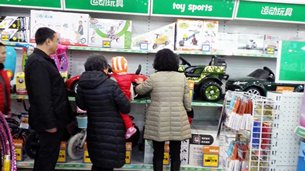 In many first-tier mainland cities, children's gyms are already well established, with the trend set to spread throughout the country. One of the most well-known companies in the sector had 150 gyms across 50 cities as of the end of 2015.This represented 50 per cent growth over the previous year, with overall membership passing the 400,000 mark.

Several sports and activities are proving particularly popular with the younger demographic, most notably bungee-jumping and trampolining, as well as scaling rope ladders and spider towers. Fees vary somewhat, with discounts offered for block bookings or long-term subscriptions. On average, a day-pass costs around Rmb100, with 20 to 40 per cent discounts available to members.

Such facilities are commonly found in large shopping malls, with a minimum six metres of ceiling clearance required in order to install the required equipment. Increasingly, the venues can be customised to cater to a particular group or activity.

The smallest children's gyms tend to occupy some 30 to 40 square metres of floor space, giving them a capacity of 30 participants at a time. The larger gyms offer between100 to 150 square metres of floor space, allowing them to provide a wider range of activities.
Most such outlets tend to be directly operated by the brand-owners rather than run on a franchise basis. This has largely been due to companies' unwillingness to entrust their reputations – particularly with regards to safety – to third parties.

One large commercial centre in the west of Beijing is now home to four children's gyms, with all seemingly operating to capacity. Overall, the more dynamic activities are most popular, with queues of up to 30 minutes for an indoor bungee jump that, including set-up, lasts less than five minutes.

Explaining the appeal of such centres, the mother of a four-year-old boy said: "These kinds of activities are a real test of our kids' bravery. We have been here seven to eight times now, often coming when it is particularly smoggy outside. This place provides a real outlet for children, while also building their sporting skills."

At present, many shopping centres are said to be offering relatively low rents to operators of child-friendly businesses to ensure they appeal to the entire family.
Eco Amusement Parks
For many operators, children's activity parks represent a relatively undeveloped sector, with the lack of competition seen as offering a real opportunity. One theme-park operator targeted third-tier cities, focusing on establishing relationships with several local communities as a way to boost business. Its strategy proved successful, with children of all ages now using the company's ecological-activity facilities.

The operators of these ecological parks have sought to capitalise on the connection between their venues and the natural environment. Creatively designed and furnished with a range of eco-friendly installations, the use of electrical and mechanical equipment is kept to a minimum.

In terms of exercise, the gyms promote physical activity and coordination through running and climbing in a field, sand or forest setting. This environment also gives children the opportunity to observe and interact with the animals and plants around them.
In larger cities such as Beijing, where land prices tend to be high, the most viable opportunities for establishing large-scale children's sports centres lie well outside the central districts. In a Beijing suburb, some 50 kilometres from the city centre, one operator has established a travel training base. Complete with a survival island experience, the centre focuses on delivering experiential education, including climbing ladders, downhill runs, shooting, ascending chains and wire walking. It also offers specialised activities to boost teenagers' ability to handle emergency situations. These include flues escape, over-the-wall getaways, bridge-construction, river-crossing and making rope ladders.

The centre charges Rmb240 for a child's day pass. It also offers longer training courses, including summer camps. Typically, an eight-day, seven-night programme costs about Rmb1,100. Several themed activities are also held to coincide with holiday events, including the Children's Festival and the Dragon Boat Festival.

Such large-scale venues also offer a range of parent-child interactive activities. Apart from their competitive element, these programmes are also designed to be fun, entertaining and suitable for participants of all ages. As well as developing a child's physical and mental strengths, these sessions are conducive to nurturing parent-child relationships.
Niche Activities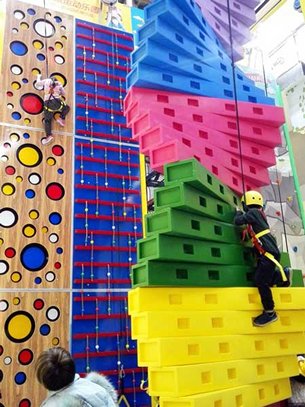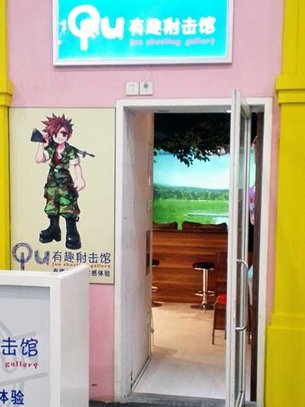 As urban sporting communities continue to attract younger participants, children's leisure activities have become more specialised. In a sector such as rock climbing, for instance, some professional climbing gyms in Beijing now offer activities specifically targeted at teenagers.

Typically located near mid- to-high-end residential communities, many such gyms hire bilingual coaches for their courses with the facilities often sought after by middle-class families and the expatriate community.
Admission does not come cheap, though, with even the mass-market rock-climbing gyms charging around Rmb300-400 per person. These costs, however, do not deter participants. According to one coach at the Capital Gymnasium, an indoor rock-climbing centre in Beijing, the venue is always fully booked during the winter holidays. On a weekday, its clients tend to be adults, with children and teenagers more frequently seen at the weekends and during holiday periods. In addition to rock climbing, skiing has also proved particularly popular with schoolchildren. In Beijing, both the Bird's Nest Ski Resort and the Yuyang International Ski Resort, are promoting their children's skiing festivals and winter skiing camps.

One district of Beijing – Pinggu to the east of the city – enjoys a particular advantage when it comes to skiing. Set very close to several resorts specialising in the sport, students from the district's 29 primary schools receive an average of 15 hours of ski training every term. Inevitably, this has provided a huge boost to the popularity of the sport in the area.

Many local resorts now run three- and five-day winter camp skiing courses, with the average daily fee said to be around Rmb1,000. The courses include snowboarding, as well as elementary, intermediate and advanced skiing classes. So popular are the elementary and intermediate courses that they are said to sell out almost as soon as they are announced.

Other popular winter sports activities for children include fencing, taekwondo and basketball. Among these, fencing has been particularly successful with an increasing number of mainland schools now offering courses. In Zhejiang Province alone, 30 primary and secondary schools now offer fencing classes. It's a similar story in Beijing, with fencing competitions regularly held for both primary and secondary school students.

For more China market opportunities, please visit: http://research.hktdc.com