https://hkmb.hktdc.com/en/1X0A5EVZ
2016 Chinese New Year Sales: Wuhan
Perhaps unsurprisingly, entertainment and food were the priorities for Wuhan consumers during the Spring Festival holiday. With big discounts on offer, shopping centres in the city registered a slight increase in turnover compared with the same period last year.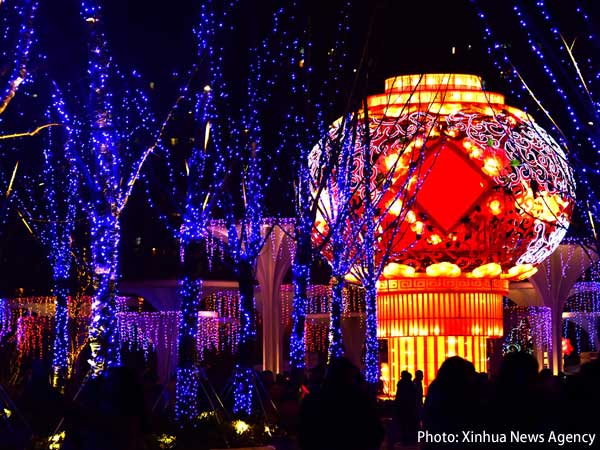 Figures from the Ministry of Commerce show that, from New Year's Eve to the sixth day of the Chinese New Year (7-13 February 2016), the total takings of retail and catering enterprises nationwide was more than Rmb754 billion, up 11.2% over the Spring Festival golden week last year. While a number of new sectors achieved impressive results, traditional New Year's goods; mass market dining; cultural, sporting and entertainment activities; tourism and leisure activities also fared well throughout the festive spending period.
Staff at the HKTDC's mainland offices (Beijing, Dalian, Qingdao, Xi'an, Shanghai, Hangzhou, Nanjing, Wuhan, Chongqing, Chengdu, Guangzhou, Fuzhou and Shenzhen) made visits to a number of high-end, mid-high end and mid-range shopping centres in their respective cities before, during and after the Chinese New Year in order to ascertain just how the consumer market performed this year.
The following table illustrates consumer spending patterns in a number of different Wuhan shopping locales throughout the CNY holiday:
| | | | |
| --- | --- | --- | --- |
| Shopping Mall | Wuhan International Plaza | Wushang Zhongyuan Mall | Xudong Street Shopping Mall |
| Grade | High-end | Mid-range | Low-price |
| Top-selling items/ services | Catering, cinema, skating rink, men's wear, ladies' wear, children's wear, men's shoes, ladies' shoes, children's shoes, ornaments. | Catering, cinema, gold, ladies' wear, parent-child products, shoes, headwear. | Gold ornaments, cellphones and digital products, food and healthcare products, ladies' wear, entertainment and parent-child products, infant products. |
| New hot selling categories | | Parent-child products | |
| Price range (Rmb) | Catering (88-500), cinema (25-45), skating rink (over 60), men's wear (over 800), ladies' wear (over 500), children's wear (over 300), men's shoes (over 300), ladies' shoes (over 200), children's wear (over 100), ornaments (over 100). | Catering (200), cinema (40), gold (2,000-5,000), ladies' wear (1,000), parent and child products (500-1,000), shoes and headwear (500). | 100-30,000. |
| Per-capita spending (Rmb) | 1,000-2,000 | 800-2,000 | 500 |
| Comparison with previous year | Increase | Increase | Complete statistics are not available, but a slight increase of 3% projected. |
| CNY sales promotion strategies and successful experiences | Limited time offer. | Discounts on certain items for holders of Wushang Shopping Card. | Conducting roadshows in conjunction with product brands. |
| Reasons for recent changes in sales | Consumers mostly spent on entertainment and catering during the CNY holiday. The demand for clothing and shoes was not as obvious as in the fourth quarter of the previous year. This was partly due to the weather, as winter goods were already off-season and it was too soon to wear spring clothing. Shoppers were taking a wait-and-see attitude. | The lifestyle category (catering and cinema) showed an excellent performance. With CNY and Valentine's Day in the same holiday week, gold and ladies' wear both sold well. | As a result of the sagging economy in 2015, sales of all categories saw various degrees of decline in the second half of the year. |
| Other information | Sales of luxury goods started to fall as a result of the government's anti-graft drive and the lowering of tariffs. Mid- to high-end products enjoyed relatively stable sales as their target market has spending power and attaches importance to service experience. Mid- to low-end products were hit by e-commerce. Customers had too many choices and spending in physical stores fell. | The mall targets the mid-range market and families, which will be its main patrons in future. As more families attach importance to their children's growth, parent-child products and services should see steady growth. | |
| Online sales | Volume of online sales was very small, but O2O sales for catering and cinema tickets were considerable. | Small volume of online sales. | O2O sales for lifestyle services (catering and entertainment) did well. No statistics for other categories. |
Cheung Man Fung, Wuhan Office
Mainland China
Mainland China