https://hkmb.hktdc.com/en/1X0A5ER3
2016 Chinese New Year Sales: Beijing
According to a Beijing Municipal Statistics Bureau survey of local urban and rural residents, traditional spending patterns dominated at this year's Spring Festival. Conventional business models, however, suffered as consumers funneled much of their spending through e-commerce.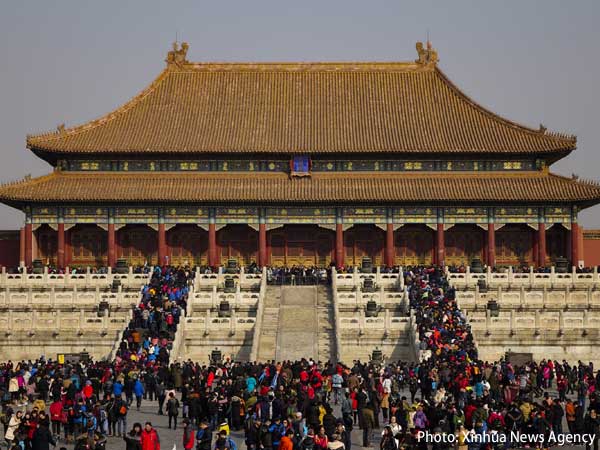 Figures from the Ministry of Commerce show that, from New Year's Eve to the sixth day of the Chinese New Year (7-13 February 2016), the total takings of retail and catering enterprises nationwide was more than Rmb754 billion, up 11.2% over the Spring Festival golden week last year. While a number of new sectors achieved impressive results, traditional New Year's goods; mass market dining; cultural, sporting and entertainment activities; tourism and leisure activities also fared well throughout the festive spending period.
Staff at the HKTDC's mainland offices (Beijing, Dalian, Qingdao, Xi'an, Shanghai, Hangzhou, Nanjing, Wuhan, Chongqing, Chengdu, Guangzhou, Fuzhou and Shenzhen) made visits to a number of high-end, mid-high end and mid-range shopping centres in their respective cities before, during and after the Chinese New Year in order to ascertain just how the consumer market performed this year.
The following table illustrates consumer spending patterns in a number of different Beijing shopping locales throughout the CNY holiday:
| | | | |
| --- | --- | --- | --- |
| Shopping Mall | Scitech Plaza | Hanguang Dept Store | Ito Yokado |
| Top selling items | Men's wear, ladies' wear, healthcare products, cosmetics, watches, kitchenware, home furnishings and bedding, children's wear, gold. | Sports and casualwear, ladies' wear, bags and luggage, cosmetics, watches, kitchenware, home furnishings and bedding, catering, gold. | Ladies' fashion, quality men's wear, fashionable clothing and accessories, sports and casualwear, undergarments and pyjamas, children's wear, household goods, home furnishing and bedding, digital home appliances, stationery, toys. |
| Price range | Rmb200-2 million | Rmb100-100,000 | Rmb10-50,000 |
| Promotional tactics | The early arrival of the Spring Festival this year meant it was necessary to start making preparations earlier than in previous years. | New Year sales and free handouts of WeChat red packets. | Customer appreciation rebates and other special CNY offers. |
| Projected YoY change of Q1 2016 sales | Decrease | Increase | Decrease |
| Other information (consumption trends of products of different price ranges and consumption of luxury goods, mid-to-high-end goods and mid-to-low-end goods etc. | Falling consumption of luxury goods is an undisputed fact. Price difference in domestic and overseas markets, controlled public spending, outlet sales and more rational spending are major factors affecting sales performance. | Spent Rmb100 million to carry out large-scale renovation and will renovate the most important cosmetics floor this year. | Will increase investment this year for overall renovation and upgrade in preparation for long-term development. Will also adjust the product mix and store layout and develop catering, beauty and hair salon and other business formats. |
| Impact of e-commerce | Convenience of global online shopping affected the sales of luxury brands. | E-commerce competes in efficiency and physical stores compete in experience. The two complement each other as retail formats. As a stand-alone department store, it has no plans to rush into "Internet-plus" and will put emphasis on optimisation of shopping experience instead. | E-commerce involves fewer intermediary links and some large e-commerce companies are willing to sell below cost to increase their market share. This drives physical stores with more intermediary links and higher prices to the wall. Physical businesses, including traditional supermarkets, are facing a serious test. |
Vivian Yu, Beijing Office
Mainland China
Mainland China