https://hkmb.hktdc.com/en/1X0A5EQ4
Technopreneurship in China (3): Hong Kong's Role as a Strategic Partner and Investor
The development of incubators has outpaced the Chinese government's planning, as investors and related institutions are taking it as one of the important venues to recruit talented technopreneurs. Although finance is among the keys to helping related start-ups become viable and scalable businesses, incubators are increasingly emphasising non-financial factors. Indeed, technopreneurships are keen to seek equity investors that are of the capacity to offer technological and commercial support. Apparently, Hong Kong is in a position to meet such demand.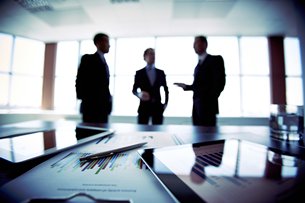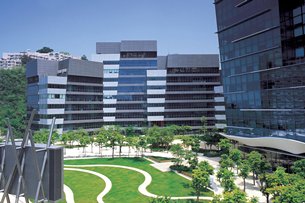 Requirements for Exposure
A case in point is that of the Shanghai Yangpu Government and Hong Kong's Shui On Land, which have jointly developed a Knowledge and Innovation Community (KIC) park in the sub-centre of Shanghai Yangpu District. Neighbouring renowned universities such as Fudan and Tongji, the planned development area measuring 0.8 million square kilometers accommodates the operations of technology giants such as IBM, EMC and Oracle, and is home to a number of innovative enterprises. Apart from providing office and business facilities to foster innovation activities, the KIC also houses the InnoSpace incubation centre – an ultra-short-term incubation platform operated under the Shui On Land umbrella.
InnoSpace aims to nurture cell-sized enterprises engaging in technological ventures focusing on Internet/mobile Internet applications. In addition to low-cost or even free office and co-working spaces, InnoSpace offers incubatees investment services under its "incubation + investment" operation model. Regular connection activities such as tea-time and dinner gatherings, as well as mentoring services, are among the routines. Selected incubatees may even be able to secure financing from the angel fund of InnoSpace itself, and roadshows are held regularly allowing incubatees to showcases to potential angel and venture-capital investors. InnoSpace also organises exchange activities with corresponding incubators and technology players in Hong Kong, Japan, South Korea, France, Germany and Silicon Valley in the United States. This can help InnoSpace distinguish itself from similar incubators while meeting the increasing demand among technopreneurships for exposure to both domestic and international resources.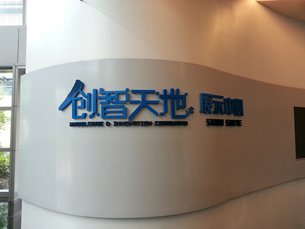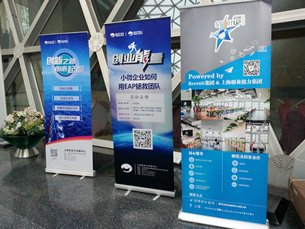 Pooling International Resources
Interviewed by HKTDC Research, one InnoSpace incubatee focusing on social media applications indicated they were very cautious when searching for financial resources, although further financing is among their prime concerns for continued survival. In particular, they are looking for equity investment rather than debt financing or passive investors that offer no more assistance than money. For one thing, this can allow them to avoid the subsequent burdens stemming from debt repayment. Moreover, advice and assistance from equity investors is crucial, especially if it can help to turn their ideas and projects into scalable businesses. Meanwhile, strategic alliances or partnerships with corresponding technology players that share similar synergy on the mainland and beyond will give them the necessary access and exposure to the required technology, while allowing them to reach out to overseas markets in order to help expand their business in the longer term. Therefore, investors that can provide the necessary commercial and technology connections are most welcome. Notwithstanding such "stringent requirements", they expect the angels or venture-capital investors to maintain minimal intervention into their day-to-day operations, as well as relatively informal reporting and communications in order to save time and maintain their creative/working momentum.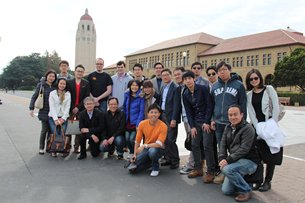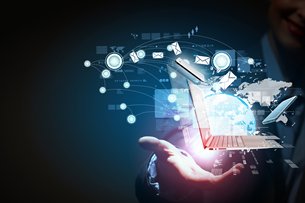 Indeed, the desire for international exposure and partnership of mainland's technopreneurships is well recognised by many incubators and relevant institutions, including Hong Kong's Cyberport, which has set up a Shanghai representative office in the KIC. Cyberport told HKTDC Research that the mainland's technopreneurs are deeply impressed by Hong Kong's strength in international connections as well as the advantages of the free flow of information. Coupled with its advanced technology infrastructure, Hong Kong is in an ideal position to facilitate partnerships between Hong Kong's technology players and global enterprises in order to achieve mutual success through various technological exchanges and business collaborations. More importantly, these favourable factors enable Hong Kong enterprises to readily bring their overseas partners to the mainland, and at the same time join forces with their mainland counterparts to tap the Hong Kong and international markets.
The Cyberport Shanghai office not only helps Hong Kong's digital tech companies operate more effectively in the mainland's competitive market, but also helps Shanghai's technopreneurships to work with their Hong Kong counterparts in order to explore the international market via Cyberport's global connection. Cyberport is committed to developing a global network for Hong Kong's digital tech start-ups and enterprises to work with mainland and overseas partners to tap the burgeoning digital tech business opportunities. It aims to strengthen long-term technological and business relationships between the tech industry in Hong Kong, the mainland and overseas countries, and to promote the long-term development of Hong Kong as a significant player amid the rise of the global digital economy. By end of 2015, Cyberport has nurtured 295 incubatees engaging in such tech innovation areas as emerging Internet, ecommerce, cloud computing, mobile applications, digital entertainment, creative digital lifestyle, wearable computing and FinTech.
(For more information about the development of technopreneurship in China, please refer to: Technopreneurship in China (1): Recent Innovations and Opportunities)
Electronics & Electrical Appliances
Finance & Investment
Technology
Accounting Services
Business Management & Consultancy
Information Technology
Telecommunications
Mainland China
Hong Kong
Mainland China
Hong Kong