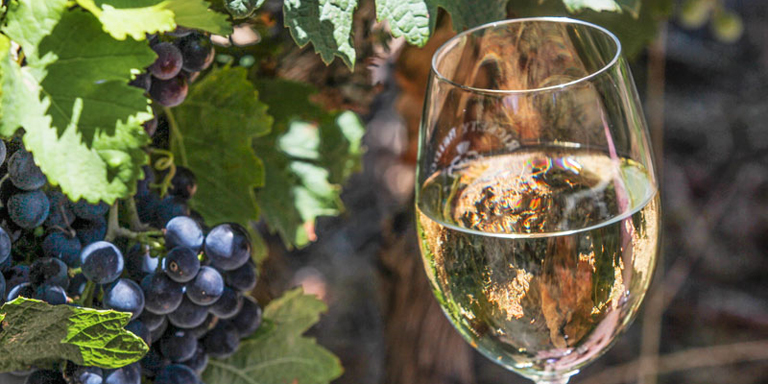 https://hkmb.hktdc.com/en/1X0A55XO
Taking a Bite out of the ASEAN Market
South Africa is tapping Southeast Asia's growing thirst for its food and drink through Hong Kong.
As South African exporters look to capitalise on the growing ASEAN food and wine markets, a key marketing opportunity is emerging for Hong Kong agents and distributors.

According to Martyn Cox, Sales and Project Manager at Allworld Exhibitions, a company with 40 years of experience producing food and hospitality trade shows across Asia, Hong Kong is the ideal platform for redistributing South African agri-products to the Chinese mainland and ASEAN markets. Rising disposable incomes, changing consumer tastes, increased levels of tourism and the substantial youth demographic are stimulating demand for imported, Western-style food and drink in many of these markets.

Rapid economic development across the ASEAN region is changing food consumption patterns. ASEAN countries have an expanding middle-class population; estimated by the HKTDC at 150 million, almost 25 per cent of the combined ASEAN population, offering an attractive consumer market for food and beverage suppliers.

Malaysia's middle- and upper-class segments, for instance, make up more than 60 per cent of the population, following steady GDP per-capita growth since 2005. According to Fiona Murray, Project Manager, AllWorld Exhibitions, food and beverage expenditure accounts for about a quarter of total consumer spending in Malaysia, where there is also a growing market for convenience food, as well as strong demand for imported frozen scallops, prawns and fish.

South Africa has notched up a sizeable 44 per cent of Malaysia's imported fruit-and-veg market, and has been outcompeting Australia in these products since 2000. Rooibos tea, of which South Africa is the sole producer, is also popular in Malaysia.
Carving a Niche
Indonesia also has a fast-growing middle-class segment and is a popular tourist destination, which along with its growing expatriate community, has created a robust wine market. South Africa has the largest share of the Indonesian wine market (30 per cent), and it looks set to increase further. South African wine exporters have carved a niche in the lower to middle range in Indonesia, allowing them to compete with the more expensive price tags of the European and Australian wines. Indonesian wine sales are expected to grow by 20 per cent annually to 2017.

"Changes in shopping patterns, with more of the population using supermarkets, is driving the Indonesian food market – leading to growing demand for Western foodstuffs," said Ms Murray. The Indonesian fruit-and-veg market alone is worth US$10 billion annually, with the government having to double the import quota for certain horticultural products in 2014 to meet growing demand.
Seasonal Advantage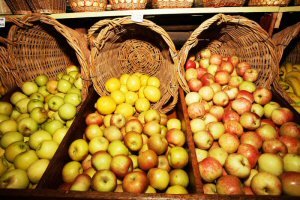 Among the South African foodstuffs that are gaining popularity in the ASEAN markets and China are fresh fruit and fruit juice, seafood, olive oil, rooibos tea and preserved fruit. Fruit accounts for 40 per cent of South Africa's agri-export revenue, with the country being the world's biggest exporter of oranges and grapefruit. The South African fresh fruit industry has a seasonal competitive advantage in most Asian markets, as fruit ripens in South Africa during the northern-hemisphere winter, ensuring year-round supply.

As a consequence of apartheid-era trade restrictions, South Africa was a late entrant in the wine export markets and still faces tough competition. Nevertheless, in Asia, the world's fastest-growing wine market, South African wines have been increasing their market share. This has partly been a result of the presence of South African pavilions at such events as the Hong Kong International Wine and Spirits Fair. As the largest regional wine-trading hub, Hong Kong has proved the ideal gateway to the Asian wine markets for many South African wine exporters.
Strategic Distribution Centre
In the Philippines, there has also been a noticeable increase in wine consumption in recent years. Total sales of alcoholic drinks more than doubled in value from 2009 to 2013, with the sector now worth US$312 million. This provides a distinct opportunity for Hong Kong agents to increase their market share of South African wine.

Despite its small population, Laos had the highest per-capita alcohol consumption in the ASEAN region in 2013. Australia is the current lead exporter of wine to Laos, but with its growing GDP and burgeoning tourism industry, Laos is an ideal market for distributors of reasonably priced South African wine, as well as for those trading in fish and fresh fruit.

South African food and beverage products could provide a unique opportunity for Hong Kong distributors to capitalise on growing demand in the region, specifically the tourism, hotel and hospitality markets.

"Hong Kong is ideally positioned as a strategic distribution node for high-value South African food and drink products to the ASEAN markets, where consumer tastes are moving towards more international, aspirational styles of food and drink," said Mr Cox.

According to Mr Cox, enlisting Hong Kong agents would help mitigate risks for South African exporters looking to penetrate less-established markets, such as Cambodia and Laos.

Emphasising the appeal of Hong Kong as an intermediary, Ms Murray said: "Many South African exporters find it easier doing business with Hong Kong agents and distributors because of their established distribution networks with mainland China and beyond."

Hong Kong's established cold-chain supply infrastructure makes it one of the preferred regional re-export centres for fruit and vegetables. It is also seen as well suited for the storage and transshipment of Cape produce, such as fruit and seafood.
Vying for Vietnam
One of the key demographic indicators shaping the Asian food and beverage market is that 50 per cent of the population is under 30. Young Asian consumers are often well-travelled, familiar with international food and drink categories, and influenced by online food branding, as well as the trend towards organic food.

Vietnam is a case in point. The country is fast-developing a taste for Western products. Dining out is also becoming a regular consumer activity there, while increased tourism is sparking expansion of the hotel and restaurant industry. Vietnam's packaged food sector is also attracting overseas businesses looking to enter the market. Food and drink consumption in Vietnam is forecast to rise at double-digit rates to 2018.
Taste for Tourism
Asia is now a highly internationalised region as a result of its high volumes of inbound tourism and large expatriate communities. With about 250 million international arrivals annually, Asia has a huge market of customers who already have a taste for food and drink from around the world. Mr Cox believes this factor ensures a market environment where South African products can secure a sizable share for exporters and agents.

Thailand's hotel and tourism sector, for example, which accounts for 20 per cent of Thai GDP, has created a sustained Western presence, which has led to a strong focus on imported international food and drink for the high number of visitors. There is also a large number of premium international hotel chains, all of which are major buyers of imported food and wine.

Among the local population, higher disposable income has led to changing eating habits and a growing demand for Western-style food. Sales of wine in Thailand have increased 10 to 15 per cent annually since 2000. Thailand is also among the region's largest seafood importers and a key market for South African citrus fruit. Cambodia's tourism industry has also seen strong growth, with international arrivals up by 17.3 per cent in 2013.

With a large proportion of very wealthy local inhabitants and expats, Singaporean consumers are used to paying a premium for international food and wine products. Singapore saw a five per cent volume growth in wine in 2014. The market is also driven by the city state's thriving restaurant and hotel culture and is heavily dependent on food imports.

"Fish and shellfish are a fundamental part of the Singaporean diet," said Ms Murray. "So there is clear potential for exports of South African shellfish, such as West Coast crayfish. South Africa is also in a strong position to compete for market share with its wines in Singapore."
Myanmar Market
Interestingly, with its rapidly growing economy (which has seen a 300 per cent increase since 2006), Myanmar offers the largest growth potential for food and drink exports in the ASEAN region. A surge in the number of foreign investors, together with the country's growing hospitality industry, is generating demand for imported world foods and wine. There is already notable demand for South African wines in Myanmar's hotel and restaurant industry, and this is set to grow, Mr Cox believes, making the country ideal for early movers.

"This market may be new to the world stage, but pioneering international companies are beginning to eye Myanmar and establish themselves as suppliers in anticipation of growth," said Ms Murray. "There's a huge surge of interest in Western products and brands, something denied to the population for many years, and this is helping drive the market."

For more market opportunities, please visit: http://research.hktdc.com/.
South Africa
Hong Kong
Africa