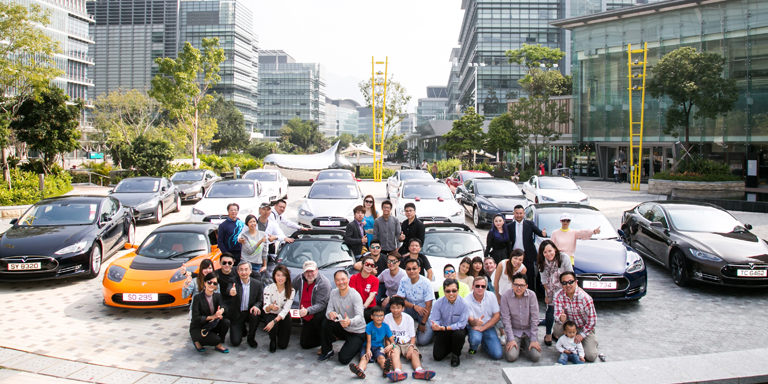 https://hkmb.hktdc.com/en/1X0A53O3
Charging Ahead
Electric vehicles are gaining traction in Hong Kong.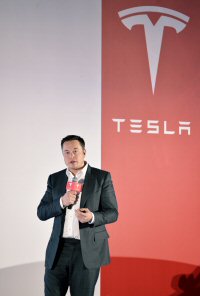 Hong Kong has one of the world's best transport hubs, and it's stepping up its game with more environmentally friendly vehicles on the road. As of the end of December, there were 4,198 electric vehicles (EVs) in Hong Kong, compared to just 100 at the end of 2010.

Driven by the Hong Kong Government's zero tax on first registration of electric vehicles – compared to between 35 and more than 100 per cent on non-electric vehicles – the growth of EVs in Hong Kong has benefited EV carmakers, notably Tesla, which accounts for more than 70 per cent of all EVs in the city.

"Hong Kong will have over time, the highest percentage of electric vehicles of any city in the world and it can therefore serve as a model for how other high-density cities in the world can transform to a sustainable future," said Tesla CEO Elon Musk, who attended the StartmeupHK Festival in the city last week.

Public transport firms are also exploring emission-free alternatives to the city's diesel-powered fleets. New World First Bus and Citybus purchased five government-funded electric single deck buses in 2015, which began a trial run last month. Environmental groups, including Friends of the Earth and the Clean Air Network, welcome this as an important first step.

Adding fuel to the trend towards EVs is the arrival of the city's first Formula E race, to be held on 9 October on a street circuit in Central.
Promoting EVs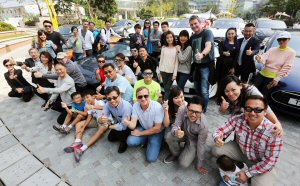 Non-profit groups such as Charged Hong Kong are helping to keep the momentum going. Established last January, the charity seeks to promote electric cars in the city. "Our focus is primarily on electric vehicles as a mechanism to improve air quality," says Chairman Mark Webb-Johnson. "As such, we are working with other groups in that field, such as Autosports Hong Kong, government departments and vehicle manufacturers."

Last November, the group organised its first rally, where 60 people and 29 cars drove 40 kilometres from Tsim Sha Tsui East to Tai Mo Shan, with the Tesla Roadster and Model S strongly represented, according to Edwin Lee, Vice Chairman of the group, which currently has more than 350 members.

In addition to its November rally, Charged Hong Kong set up a local version of the United States initiative Drive Electric Week last September, which saw members offer public test rides and share photographs on social media.

Mr Lee says that the group's priorities for 2016 are to push for an improvement of the city's charging infrastructure, expand its membership base, and work with schools to promote the environmental benefits of electric vehicles.

"About six to 10 per cent of all private cars sold currently in Hong Kong are EVs, and in Central during rush hour, it's not hard to see an EV a minute now," he says. "Our goal is to make this 100 per cent, and to do that, we need a better charging infrastructure, a greater variety of EV models; and continuation of the exemption from First Registration Tax [for EVs]."
Supporting Manufacturers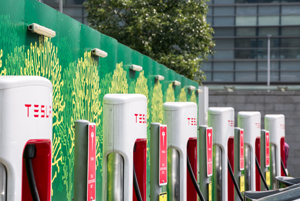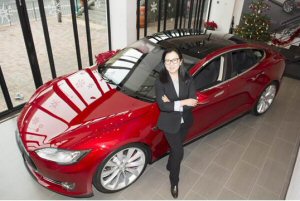 Tesla, which is behind the award-winning sedan the Model S and SUV Model X, has set up 42 superchargers in 10 locations in Hong Kong, which has the world's highest density of Tesla superchargers.

There are currently about 1,200 free-to-use EV chargers in 180 locations, in shopping malls, commercial and government buildings.
"The acceptance of the new technology within such a short period of time is phenomenal. It proves that with the right product and good service, people are willing to transit to the use of EVs."
The Hong Kong Government has greatly supported EV adoption in the city, says Tesla's Country Director Isabel Fan. "The waiver of First Registration Tax has proved to be an effective incentive to kickstart the transition to EV driving," says Ms Fan.

"The acceptance of the new technology within such a short period of time is phenomenal. It proves that with the right product and good service, people are willing to transit to the use of EVs."

The cost of electricity for an EV is significantly lower than running a petrol-powered vehicle, Ms Fan adds, with a fully charged Model S able to run for more than 400 kilometres at just over HK$100.
Winning Formula
"Hong Kong was an obvious choice to host one of the world's E races given its international status and cosmopolitan feel," says Alan Fang, Head of Operations for Hong Kong's Formula E race.

"Many Hong Kong people are motorsport lovers and have a high awareness of sustainability, which makes the city an ideal platform to launch Formula E in the coming year," says Mr Fang. "It is our mission to promote the message of sustainability via a new type of motor racing, and this is why the government has given us as much support as they have in putting this race together."

Now in its third year, the Formula E championship is currently contested by 10 teams, led by big names from the world of motorsport, including reigning champion Nelson Piquet Jr and former Formula 1 driver Nick Heidfeld.

The Hong Kong race, to be held for two days starting 8 October, will be supported by entertainment around the Central Harbourfront. "We hope to get many companies involved in putting together different events and activities that promote sustainability and a new type of motor racing. We plan to host campaigns for new electric vehicles as well as live performances," says Mr Fang, who is aiming for an attendance of more than 35,000 on race day and 60,000 over the two-day event.
Changing Attitudes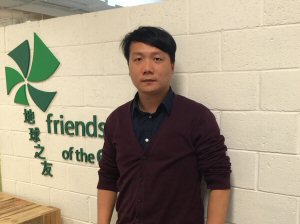 Events such as the Formula E race have the power to challenge people's attitudes towards electric transport, according to Jeffrey Hung, Assistant Manager, Policy and Research at Friends of the Earth Hong Kong.

"While the Formula E race is a tourism event, we think it will help showcase the technological advances in EVs and demonstrate their viability to be integrated into Hong Kong's transport network."
Related Links
Charged Hong Kong
Formula E
Friends of the Earth
Tesla