https://hkmb.hktdc.com/en/1X0A50LF
Young Consumers: Driving the Growth of China's Skincare Market
Interview with Shen Weiliang, Vice President of Osmun Group
"Young people (aged 25-36) are the core consumers of skincare products," said Shen Weiliang, vice president of the Osmun Group. "The number and purchasing power of China's young consumers is impressive. The demand for skincare products in the China market will steadily increase as consumers become more sophisticated." His observations on the attitude of mainland consumers towards skincare products and the special characteristics of different sales channels provide useful insights for any companies eyeing the Chinese market.
From Pearl Powder Manufacturer to Beauty Brand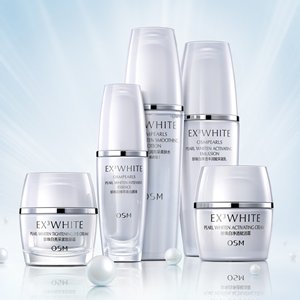 The Founder of Osmun, Shen Zhirong, successfully developed fresh-water cultured pearls and began large-scale pearl production and research into the deep processing of pearls in 1967. The company began selling pearl powder and other health-related products in 1979 and ventured into the skincare business in 1983 by establishing a pearl skincare research centre.
In 2009, Osmun hosted a major concert on CCTV, China's national broadcaster, in order to promote the brand. The group recorded more than Rmb2.6 billion in sales turnover in 2014 and became one of the best-selling skincare brands on the mainland following years of development.
Today, Osmun is known as a "pearl expert". It has vertically integrated operations from raw materials to production and marketing. According to Shen Weiliang, the company's pearl biotechnology industrial park, built with an investment of Rmb1.26 billion in Deqing, Zhejiang, will be phased into operation by the end of 2015.
Shopping Preferences of Young Consumers
At present, the per-capita consumption of skincare products on the mainland only amounts to 20-25% of that of the US. Shen believes, though, that more skincare product brands will enter the mainland market in the future, noting that consumption of these products has enjoyed rapid growth over recent years. Per-capita consumption in some first-tier cities has now reached the level of advanced countries, while the purchasing power of consumers in the third- and fourth-tier cities has also increased significantly.
In the past, consumers in the third- and fourth-tier cities only used cleansing lotion and moisturiser for skincare. Now they also use toner, serum and face cream. The average single product price has also increased, rising from Rmb70-80 to Rmb150. This change in consumer demand for skincare products stems from the influx of brands as well as from their marketing efforts. As consumers seek out better products, skincare brands are also upgrading their existing portfolio by launching higher-end series in order to satisfy this demand for better quality.
As far as regional differences are concerned, consumers in northern China prefer moisturising products, while those in the south look more for reinvigorating items. Consumers in first-tier and coastal cities, meanwhile, have a higher awareness of global brands, with more overseas brands available in these cities. Consumers in these cities are inclined to choose international brands as a response to peer pressure. By comparison, mainland brands are more prominent in the third- and fourth-tier cities. Osmun's marketing strategy bears in mind the demands and purchasing power of consumers served via different marketing channels and determines the categories and price levels of products sold via these channels accordingly, although marketing strategy is not based on regional differences alone.
Turning Point for Consumption Upgrade
In Shen's opinion, skincare products need to continuously attract new groups of young consumers in order to ensure sustainable development. Since 2009, Osmun has been adjusting its client profile through a variety of strategies intended to make its products appeal to a younger and more fashionable clientele. The tactics employed included using celebrities with youth appeal as brand ambassadors, improving packaging and shop décor, as well as organising online sales promotions.
An analysis of Osmun's typical client profile shows that people aged 25-36 are its core consumer group for skincare products, with 30 being an important turning point in terms of a consumption upgrade. Previous studies showed that consumers would make a crucial shift in spending at the age of 29-31, spending substantially more on each item and even switching to international or more upmarket brands. As the market now stands, continuous consumption upgrades are set to become the norm with this pattern spreading to younger customers.
Overall, foreign brands dominate the men's skincare products market, with most leading mainland skincare brands having launched male lines. Shen said: "Such brands devote plenty of resources to TV advertising and distribute their products through the KA channel [1] in order to reach male consumers." He also noted that male lines now account for 3-5% of the gross sales of domestic skincare products. Many male consumers in the third- and fourth-tier cities are still using inexpensive skincare products, as result any growth in sales is expected to stem from the first- and second-tier cities.
Distribution Channel Strategy: KA + CS
Osmun's distribution model evolved from directly operated stores to dealer-operated stores in the 1990s. According to Shen, the change was effective in improving a situation that had seen many stores fail to adapt to local market conditions. As a result, the company has been able to focus more on brand operation and product upgrades after handing over operations to dealers with more local experience.
Osmun has also established a unified agency management system, with dealers assessed every quarter and brand specialists sent to stores to supervise, inevitably improving communication and training. This practice has ensured a consistent implementation of Osmun's brand strategy across the country, as well the timely feedback of local dealers' views to head office.
Osmun now practises an omni-channel distribution strategy. A decade ago, department stores were the principal channel for skincare product marketing, overtaken by specialty stores some five years ago, according to Shen. Today, e-commerce and WeChat stores are beginning to take precedence. In terms of market share, the CS channel [2] is the biggest (28%), followed by e-commerce (22%), department stores (20%) and the KA channel (15%). At present, Osmun's marketing channels cover KA (hypermarkets), CS (multi-brand skincare stores), department stores, e-commerce platforms and the Weishang WeChat' platform.
In the CS channel, which has the biggest market share, there are about 180,000 multi-brand skincare stores on the mainland. Most are regional chain stores, such as Gialen. Nationwide chains are fewer in number, with Watsons and Sephora the only two notable examples. Before distributing goods via the CS channel, Osmun first considers the regional dealers' resources and how well they know the local market. In the case of supermarkets and hypermarkets, it mainly uses these channels for mass appeal items and product lines.
When it comes to the KA and department store channels, Osmun has adopted a strategy of product differentiation based on consumer groups and their purchasing power, with the department stores mainly carrying high-end lines. As mainland consumers tend to believe that goods sold in department stores are of better quality and more reliable, Osmun's marketing efforts will be focussed on this channel in future.
The e-commerce channel is expected to see rapid growth as many mainland consumers are now avid online shoppers. Overall, E-commerce customers tends to be younger and with a lower level of consumption. The key to successful development of this channel, then, lies in gaining consumer trust and enticing them to try new products. As WeChat marketing is a new tool, a business model ideal for this particular platform has yet to emerge.
Individualistic and Differentiated Products as Entry Points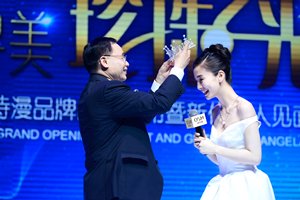 Mainland skincare brands have expanded their market penetration rate steadily over recent years, largely through brand ambassadors, programme sponsorship, TV advertising, and online marketing, among others. Mainland brands now account for 65% of mass-market skincare product [3] sales in China. Several famous national brands have emerged. Compared to foreign brands, the advantage of mainland brands lies in their use of "natural" and "herbal" ingredients.
Shen noted, though, that the high-end skincare market is still dominated by international brands. Domestic brands still need time to build their high-end image, with more than 10,000 mainland brands currently available. He believes, though, that these will eventually be consolidated into five to six super brands, with the rest slowly being eliminated or becoming niche fillers for products not offered by other brands.
Overall, Shen had the following suggestions for those Hong Kong companies and international brands eyeing the mainland market:
Identify products with special characteristics

Hong Kong companies should use individualistic products with a point of difference as entry points in order to stand out from the myriad of other mainland brands. High technology and use of new and sophisticated techniques may become essential elements for distinguishing these products from existing mainland skincare brands.

Familiarity with mainland laws and regulations

The Chinese government is making continuous efforts to improve the standards applicable to skincare products. Skincare products claiming to have whitening effects in their advertisements, for example, must now obtain third-party certification (recognised globally or on the mainland), stating that the ingredients have whitening effects. Reports issued by the manufacturers themselves are not accepted. At present, mainland skincare products mainly use EU standards as reference points. Brand owners must have a clear understanding of the relevant laws and regulations as well as knowledge of the prohibited raw materials and the requirements for the declaration of special raw materials before venturing onto the mainland.
---
[1] KA stands for "key account". The KA channel is made up predominantly of large retail chains with a large business area and a heavy customer flow.
[2] CS stands for "customer satisfaction". The CS channel refers to the system of points of sales comprising cosmetics stores, household chemicals stores and boutiques.
[3] Shen reckons the unit price of mass-market skincare items is below Rmb200.
Mainland China
Mainland China