https://hkmb.hktdc.com/en/1X0A50HJ
Tapping China's Skincare and Cosmetics Market through Cross-Border E-Commerce
Interview with Frank Huang, CEO of Shenzhen Zhixintianxia Technology Co Ltd
"Mainland consumers are becoming more sophisticated in their needs. Their keen demand for imported goods fuels booming sales in cross-border e-commerce," says Frank Huang, Chief Executive of Shenzhen Zhixintianxia Technology Co Ltd (Zhixin). His views on the development trends relating to China's cross-border e-commerce and the characteristics of mainland consumers' demand for skincare and makeup products, of course, provide valuable insight for those companies wanting to break into the mainland cosmetics market.
From Online Merchant to E-Commerce Operator
Huang established his company in Guangzhou and opened an online shop on Taobao in 2003. Spotting a market opportunity, he opened his first brick-and-mortar store in Shantou in 2009 to sell cell phones using the O2O model of "online display and offline transaction". He sold this business in 2010 and moved to Shenzhen, establishing the Shenzhen Zhixintianxia Technology Co Ltd.
Thanks to his many years of experience in this field, by 2011 Huang had become the sole online sales agent for more than a dozen companies, including brands in the cosmetics, lingerie, snacks and red wine sector. As part of his full-scale marketing strategy, he opened flagship stores for each brand on third-party sales platforms, such as Tmall, JD, VIPS and Jumei. After the Chinese government adopted the policy of encouraging cross-border e-commerce, in 2013 he began setting up companies in the US, Hong Kong, Australia, Germany, the UK, South Korea and Japan. He also established bonded warehouses in the Huangpu district of Guangzhou and the Qianhai area of Shenzhen.
Today, Zhixin is the sole agent of more than a dozen foreign brands, including mother and baby products (US brand Pacific Baby), healthcare products (Australian brand Thompsons and US brand MRM), personal care products (US brand Tee Tree Therapy), skincare products (US brand derma|e) and cosmetics (US brand Milani).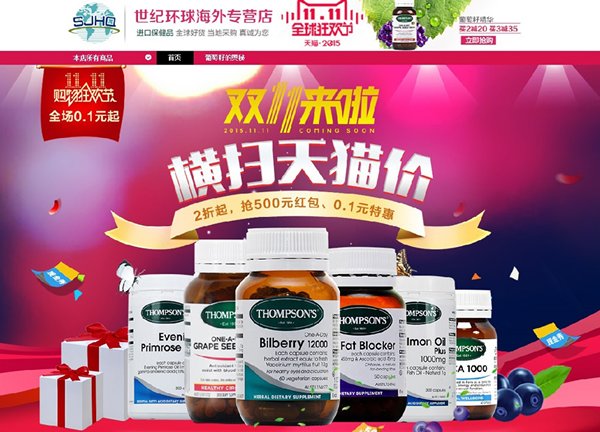 Simplified Import Procedure
There are currently eight pilot cities for cross-border e-commerce in China.[1] They are: Shanghai, Hangzhou, Ningbo, Zhengzhou, Chongqing, Guangzhou, Shenzhen and Tianjin. In 2014, China had more than 5,000 cross-border e-commerce companies and over 200,000 companies engaged in cross-border e-commerce through different platforms. The Ministry of Commerce estimated that cross-border e-commerce would reach Rmb6.5 trillion in 2016, representing an annual growth rate of over 30%. This reflects the great potential of cross-border e-commerce in China.
In Huang's opinion, increased demand for imported goods and the government's support for cross-border e-commerce provide good opportunities for the robust growth of cross-border e-commerce. Mainland consumers generally favour imported goods, thinking that they are of higher quality, thanks to strict supervision in the course of production. However, if companies import new foreign products under general trade, they have to go through time-consuming approval, inspection and quarantine procedures. For skincare and makeup products, for example, although the time needed to seek approval has been substantially shortened from two years to just six months, it is still necessary to go through the lengthy process of declaring each and every stock keeping unit (SKU). After adding import tariffs and VAT, the products have to be sold at a much higher price in China than abroad.
Importing foreign goods via cross-border e-commerce can greatly shorten the time and cost of import. Companies only need to file records with China's customs inspection and quarantine authorities to import goods from abroad. The whole approval process takes less than 20 days, much quicker than importing goods under general trade. Supply chain costs are also substantially reduced, which should prove attractive to foreign brands eyeing the China market, according to Huang.
Hong Kong's Advantage
Zhixin has branches in the US, Hong Kong, Australia, Germany, the UK, South Korea and Japan and has bonded warehouses in Guangzhou's Huangpu and Shenzhen's Qianhai. It also has a transit warehouse in Hong Kong, from which the imported goods are transferred to bonded warehouses in Shenzhen or Guangzhou.
Hong Kong also boasts an excellent business and financial environment, besides providing a place of transit for goods. Zhixin's Hong Kong branch is directly responsible for the trading of goods, the deployment of funds and the operation of online shops. Huang said: "Hong Kong has a good business environment. Basically all my meetings and negotiations with clients take place in Hong Kong. Most important of all, Hong Kong's flexible and stable financial system and low cost of financing facilitate the deployment of funds."
Market Potential of Imported Skincare Products and Cosmetics
In recent years Zhixin has specialised in cross-border e-commerce and Huang has great confidence in the prospects. "Take imported skincare products and cosmetics, for example. Although the major force of consumption is from first-tier cities at present, it is believed that the market in second- and third-tier cities will gradually expand with the rapid spread of information on the Internet and the growing brand awareness of consumers in these cities."
Huang is aware of the growing market potential of men's skincare products. "Influenced by showbiz trends, the way popular Korean stars and xiao xian rou (literally "little fresh meat" ) dress up has become a fad. Young men are gradually getting into the habit of caring for their skin and are no strangers to basic skincare procedures and products (such as cleansing lotion, toner and moisturiser). Some of them are beginning to use makeup products, like foundation cream (such as BB cream), eyebrow pencils and concealers. Although the brands and varieties of men's skincare products and cosmetics are still a far cry from the ladies' market, there is huge potential for growth and more foreign brands are expected to enter the mainland market."
On the other hand, Huang also noticed that many mainland consumers have views about the skincare products and cosmetics of different countries or regions, even if they have not actually used these products themselves. For example, they generally think that Swiss products are for medical cosmetology (such as stem cell skincare), US brands focus more on technology and have more advanced formulas, Japanese brands have good whitening functions that are more suitable for Asian skin; Australian/New Zealand brands have more natural ingredients, and Korean brands target young people and the mass market. Huang suggested taking into account these consumer perceptions about origins when introducing new products to the mainland for appropriate brand positioning.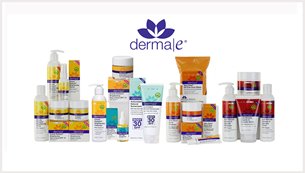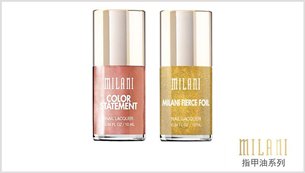 Suggestions for Brand Owners
The mainland skincare and cosmetics market holds great potential, but competition is becoming intense. Huang's suggestion is that foreign brands seeking to venture into China via cross-border e-commerce must find partners who are familiar with the mainland market and have access to different sales channels, as this is the only way to quickly tap into the China market. Brand owners should bear the following points in mind when seeking partners for cross-border e-commerce:
Capital strength: Cross-border e-commerce operators and overseas brand owners normally settle payments by cash, but cross-border e-commerce operators still need sufficient operating funds because of the time taken to buy the goods and eventually sell them to consumers.

Sales channels: Check whether a company engaged in cross-border e-commerce can set up sales channels on different cross-border e-commerce platforms (such as Tmall Global and JD.com Global) and whether it can make arrangements for brand owners to display their goods in bricks-and-mortar shops, as this is crucial for the successful practice of the O2O model.

Operational experience: Check whether a company engaged in cross-border e-commerce has substantial operational experience, can understand the rules and requirements of different e-commerce platforms, and has rich experience in price control and fighting fakes.

Brand operation capability: Check the brand operation capability of the cross-border e-commerce operator, whether it has a clear and thorough understanding of the mainland market and can offer brand owners useful suggestions for brand positioning and operation.
"Of course cooperation must be two-way. As a cross-border e-commerce operator, I also consider whether a particular brand will have an edge over others in the mainland market. For example, I will consider whether the history and products of this brand will have unique selling points, whether it coincides with our resources and development concept, and whether we have confidence in helping it open up the mainland market," said Huang.
In summary, mainland consumers have a keen demand for imported goods and, given the government's support for cross-border e-commerce, skincare and cosmetics brands intending to sell products on the mainland may consider using China's cross-border e-commerce platforms to carve out a share of this huge market.
---
[1] For details, please see Mainland Cross-border E-Commerce Opportunities for Hong Kong Businesses
[2] "Little fresh meat" refers to young and handsome men who are not only good-looking but have fine and delicate skin.
Mainland China
Mainland China