https://hkmb.hktdc.com/en/1X0A4YHP
Defying a Downturn
The Chinese mainland toy industry is outperforming other manufacturing sectors in the country, thanks to strong domestic and overseas demand.
Despite the slowdown faced by the Chinese mainland's wider economy, the major toy fairs in the region – Guangzhou, Shanghai and Hong Kong – are all expanding in scale, underscoring the industry's growth potential.

In the first half of 2015, the mainland's import and export trade suffered its greatest decline in five years, falling 6.9 per cent year-on-year to Rmb11.5 trillion (US$1.75 trillion). While many of its traditional industries were hard hit, the mainland's toy sector posted a 12.84 per cent gain in import and export value, recording US$6.626 billion in the first half of 2015.

Optimism has been boosted by the Central Government's new "Two-child Policy," allowing married couples to have two children. Given this promising outlook, the Guangzhou and Shanghai toy fairs have been upgraded in scale, while last week's HKTDC Hong Kong Toys & Games Fair featured a record number of exhibitors. To better understand the developments that are currently reshaping the sector, the HKTDC's Guangzhou Office gathered industry perspectives from members of the Guangdong Toy Association and Guangzhou Toy and Gift Industry Association.
Revived Overseas Demand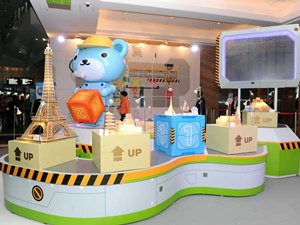 The United States remains China's largest toy export market, accounting for US$1.924 billion of the total export value in 2015, representing 11.33 per cent growth year-on-year. Significant growth was also seen in China's toy exports to South Korea (up 65 per cent), the Philippines (up 65 per cent) and the United Arab Emirates (up 55 per cent). By contrast, toy exports to Hong Kong and Japan have decreased.

According to Chen Huangman, Secretary-General of the Guangdong Toy Association, Guangdong is China's largest toy manufacturing and export base, accounting for more than 65 per cent of the mainland's total toy exports, followed by Zhejiang and Jiangsu. Together, these top three toy manufacturing provinces accounted for 88 per cent of China's total export value in the sector for the first half of 2015. In terms of import destinations, Shanghai takes the lion share, handling more than 50 per cent of the country's total toy imports over the last year, with Guangdong following close behind. Together, the two account for 91.97 per cent of China's total toy imports.

In 2013 and 2014, Hong Kong's toy exports dropped 19 per cent and 18 per cent respectively, rebounding by two per cent in the first half of 2015. During the same period, Hong Kong's toy exports to the European Union and the US rose seven per cent and 27 per cent respectively. According to the mainland trade publication Toy Industry, the three major toy markets – the US, Europe and Japan – all showed positive signs in 2015.

In fact, NPD, a New York headquartered global information company, believes 2015 has been the best year for the US toy industry for a decade. In the first six months of 2015, the United Kingdom also registered a four per cent growth, with toy sales increasing by £31 million (US$44.3 million).
Meanwhile, figures from the Japan Toy Association show that the country's toy market sales hit 736.7 billion yen (US$6.26 billion) in the 12 months from April 2014 to March 2015. This represented a nine per cent year-on-year growth and marked the highest rate of increase of the last decade.
Two-child Policy: Delivering for the Toy Industry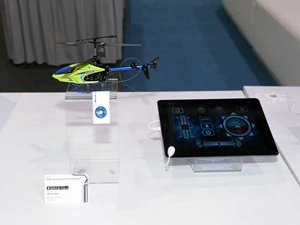 China's new "Two-child Policy" has sparked optimism in the industry. It also means that more players entering the market are likely to lead to greater competition. According to China Customs statistics, an 8.17 per cent year-on-year increase in the number of toy exporters – taking the total to 4,963 – was recorded from January to May 2015. Meanwhile, more and more toy wholesale markets have emerged across the country. At least five toy and baby product wholesale markets, for instance, now operate in Shandong province. This has led to buyers from across the mainland focusing less on Guangzhou's toy wholesale market in Yide Road, once the busiest such market in the mainland.

The growth of the toy industry in eastern Guangdong has also caused concern for some Hong Kong industry players. Among the handful of publicly listed toy companies in Guangdong, four are from Shantou – Guangdong Alpha Animation & Culture, Xinghui Auto Model, Qunxing Toys and Huawei Technology, while nearby Jieyang city is home to Goldlok Toys Holdings (Guangdong).

While China's toy brands are striving to go global, several companies have seen poor sales. According to industry figures, Japan's toy market has fared well over the last financial year, enjoying a nine per cent year-on-year growth. By contrast, China's toy exports to Japan have suffered a consistent decline, with a year-on-year drop of 13.8 per cent in the first half of 2015. This suggests that some Japanese buyers are now switching their sourcing from China to other countries.
Unmanned Drones Flying High
But Wang Tie, Secretary-General of the Guangzhou Toy Association said that toy orders started picking up last August. Despite this, he says, a shortage of production manpower continues to undermine manufacturers' ability to take orders. According to Mr Wang, the best-selling products are currently unmanned drones, spin-off products from animated movies (notably Minions), electronic games, as well as sleek, stylish and creative toys that help enhance a player's dexterity. Sales of traditional wooden toys, static toys and purely decorative items, however, are expected to continue to decline.

Toy Industry predicts that remote-controlled drones will be a particular bright spot in the toy market, with the spectacular sight of such toys hovering above stands now common in many toy fairs. According to Bladez Toyz, a UK manufacturer of large-scale remote-control toys, market demand for unmanned drones has surged 450 per cent over the past two years. While French remote drone company Parrot SA, which launched its Bebop model last January, has since seen an eight-fold year-on-year jump in its drone sales in the UK alone.

For more China market opportunities, please visit: http://research.hktdc.com.
Hong Kong
Mainland China