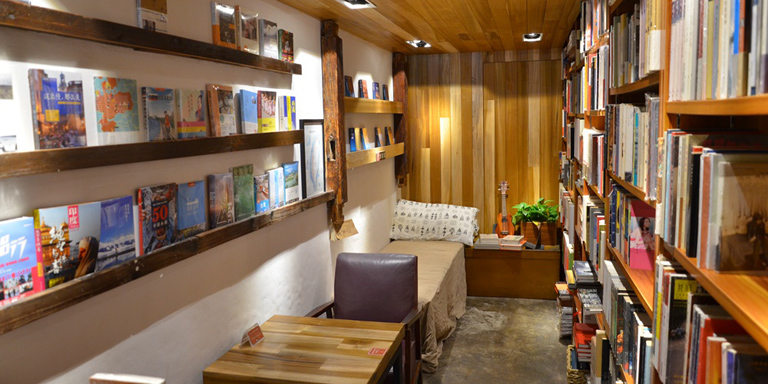 https://hkmb.hktdc.com/en/1X0A4WSK
Beyond Books
China's bookstores adopt new business models to stay viable in today's radically changed retail landscape.
Electronic books, mobile devices and online bookstores have forced a rethink in bricks-and-mortar bookstores, which are under pressure in the Chinese mainland. According to data from the All-China Federation of Industry and Commerce's Booksellers and Publishers Chamber, the number of physical bookstores in the mainland has almost halved over the past 10 years.

The government has introduced several initiatives to help the industry, including extending business tax breaks for companies engaged in publishing and selling certain publications. The measure has bolstered many bookstores, buying them time to readjust their business strategy and try different approaches to secure their own niche. Several bookstores in Guangzhou, for instance, have diversified their range of business operations to include such areas as food and beverage, stationery, toys, sporting goods and photographic equipment as well as computers and mobile phones. Some are now open around-the-clock, offering free accommodation for backpackers, while others organise regular meet-the-writer events to attract readers.
Book City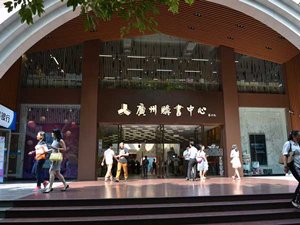 Dubbed China's first "book city," the Guangzhou Book Center Company was established in 1994. The large-scale retail enterprise ranks second in annual turnover among the mainland's large-scale book cities. It has transformed its business model from simply selling books into a one-stop complex offering creative products, as well as cultural experiences and services.

The Center reopened last February with a new look and a redesigned layout. Liang Xiaoshan, the store's Deputy All-Media Marketing Manager, said the shop recorded between 50,000 and 100,000 daily visitors when it reopened during the Chinese New Year holidays last February, representing a year-on-year growth of 20 to 30 per cent.

During the traditional low season in March, the bookstore registered about 25,000 daily visitors, representing a 10 per cent growth over the pre-renovation period. From June to last summer's peak holiday season, the bookstore saw 50,000 to 60,000 daily visitors. During the seven-day National Day holidays, 40,000 to 50,000 daily visitors were recorded in the first three days, and 25,000 during the last four days.

Not surprisingly, several independent bookstores in Guangzhou are also diversifying their business operations. The 1200bookshop, regarded as one of the city's trendiest bookstores, now offers specialist coffees, as well as unique ancillary products, including mobile phone cases, pendants and even plants.

The company's first store opened in Guangzhou in July 2014. According to owner Liu Erxi, beverage sales now constitute a major source of income for the store, with peripheral products also making a considerable contribution. In light of its expansion to new sites, it has now turned to bulk production of its peripheral products in order to boost overall profitability.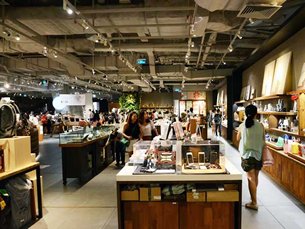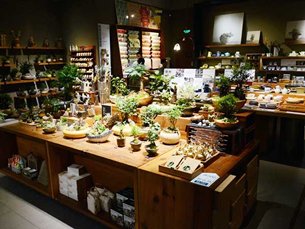 The Fang Suo Commune differentiates itself by employing celebrated Hong Kong designer and artist Stanley Wong as its arts consultant. According to the bookstore's Manager, Fang Suo the store also organises crossover seminars related to movies, literature, arts and architecture. These have included talks hosted by the Taiwanese writer Pai Hsien-yung, mainland film director Jia Zhangke, and National Geographic photographer, Michael Yamashita.

Established in Guangzhou in 2011, the store features more than 2,000 items of home products across over 60 brands, including tableware, handmade household items, as well as stationery and gifts. Customers can also enjoy coffees from the United States, South America, Africa and Asia, and purchase from the Exception fashion line.
Product Differentiation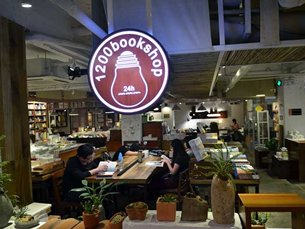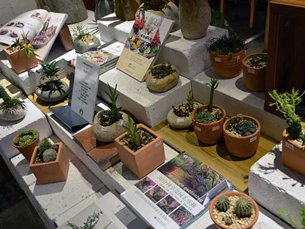 In today's highly competitive market, many book retailers have turned to product differentiation to attract customers. The 1200bookshop, for instance, focuses on "business" themes during daytime and "feelings" at night. Mr Liu said his store's strengths lie in its 24-hour operation and its provision of free accommodation for backpackers for up to three days.

Among these backpackers are low-budget students, business travellers in transit through Guangzhou, and concertgoers unable to return home after midnight. There is also a substantial number of people needing to catch early public transport the following morning.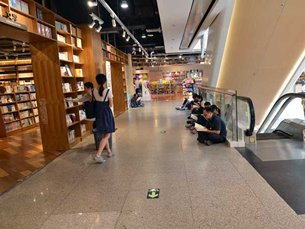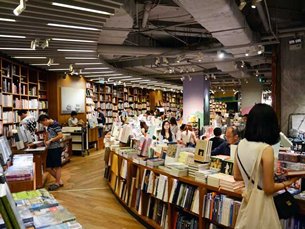 The Guangzhou Book Center has a comprehensive inventory, with every inch of the bookstore crammed with books. As a result, little seating is available, with readers usually resorting to sitting in the aisles.

Typically, every bookstore has its own unique style. The Fang Suo Commune, for example, opts for special book collections. According to the manager, this has seen the bookstore divided into four zones: Taiwan and Hong Kong books, humanities and literature, arts and design, and living and cookery.

The store has tens of thousands of publications from Hong Kong, Macau, Taiwan, and the mainland, as well as overseas. Each month, its buyers select the most appropriate publications from more than a thousand new titles across a range of subjects, including the humanities, literature, arts and lifestyle.
Customers can also buy limited-edition books, many of which are hard to source from other bookstores. In the past, these have included a 1999 first edition Taiwan print of Zhou Lunyou's collection of poems, which had a print run of only a few thousand copies. It has also offered the Chinese language version of Codex Seraphinianus, an illustrated encyclopedia of an imaginary world, published in limited edition of just 3,000 copies.
Location, Location, Location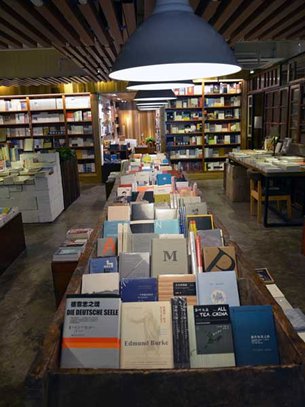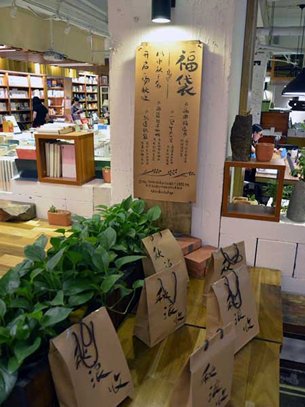 Site selection, of course, is vital to the success of physical retailers. The Guangzhou branch of the Fang Suo Commune is located in TaiKoo Hui in the heart of the Tianhe Central Business District, an area home to more than 100 well-known brands. It is also easily accessible by public transport.

The management of the 1200bookshop chain has also focused on choosing good locations. Following its initial launch last year, it has since opened additional branches in East Tiyu, Wushan and North Tianhe.

Mr Liu said his first store, a 24-hour operation, was set up with a "sentimental" and "playful" concept. After opening more stores, his attention has turned to more cost-effective strategies, with site selection being highly important. Mr Liu believes that any site needs to be accessible by public transport, but still have low rent. Unfortunately, he finds it increasingly difficult to find locations that match both criteria.
Last September, the 1200bookshop announced on Weibo that its Wushan store would close the following month after running at a loss since opening a year earlier. Despite its remote location, the Wushan outlet's monthly rent was Rmb20,000. However, since the store's closure, Mr Liu said the brand has attracted several enquiries from shopping malls, many offering rental discounts and a choice of locations for possible new outlets.
For more China market opportunities, please visit: http://research.hktdc.com.
Mainland China
Hong Kong