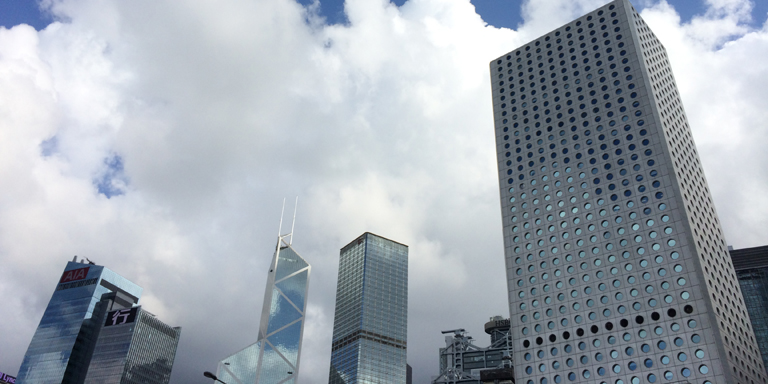 IPO Activity at Historic High
Hong Kong has regained its crown as the world's leading listing hub.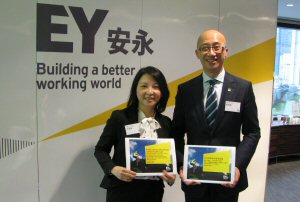 Greater China once again topped the global market for initial public offerings (IPOs), with Hong Kong leading the charge in IPO funds raised. The year-end report by professional services firm EY recorded a total of 372 listings across the issuers of Hong Kong, Taiwan and the Chinese mainland, raising US$60.3 billion. In Hong Kong, IPOs by number of deals set a new record, and the amount of IPO funds raised surged to a five-year high.

This contrasts markedly with declines in both the New York Stock Exchange – where only 52 companies launched to December 2015, down from 118 in all of 2014, the Wall Street Journal reported – and the London bourse, Europe's largest, where listings to December only reached US$16.2 billion, compared with US$22.5 billion in 2014.
Exceptional Performance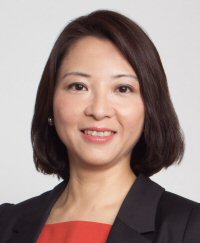 The 121 IPOs launched on Hong Kong's main board last year raised HK$261.4 billion, up 11 per cent by deal volume, and 12 per cent by funds raised, EY reports. The number of new listings on Hong Kong's Growth Enterprise Market (GEM) also increased substantially with 34 deals – the highest number since 2003 – and HK$274 million in funds raised, a 27 per cent increase from 2014. Fourteen issuers migrated from GEM to the main board, the highest number since 2008, when the rules for board migration were relaxed. The top three sectors for these "migrants" were TMT (technology, media and telecom), retail and consumer products, and health.

Dilys Chau, EY Assurance Partner, said the "exceptional" performance of the Hong Kong market was underpinned by large enterprises from the mainland, of which non-commercial bank financial institutions accounted for more than 60 per cent of total funds raised by the top 10 IPOs. Following the last wave of large commercial banks, she said, issuers from the financial sector this time were from a diverse sub-sector, including securities trading, insurance and asset management.
Mainland Markets Back on Track


EY's Global IPO Market Study Report: 2015 review and 2016 outlook finds that the "favourable policies," which turned around the Chinese mainland stock markets following the rout of July 2015, should augur well for a rewarding year ahead.

"Amid full speed IPO approval by regulators and a strong stock market," the Shenzhen Stock Exchange topped the world by number of IPOs and Shanghai Stock Exchange ranked second globally by funds raised in the first half of 2015, according to Ringo Choi, EY's Asia-Pacific IPO Leader.

"In early July, as a result of the stock-market crash," he continued, "regulators took a number of market-stabilising measures, which included the suspension of IPOs, which resumed when the stock market stabilised in November."

Now, the mainland's A-share market "is back on track for its reform," Mr Choi added. "The capital market may now continue to play its role in funding and driving the growth of emerging companies. The regulators would further optimise the system for new shares issue and ensure a smooth transition to a registration-based regime, step by step."

According to EY's report, 219 IPOs on the mainland's A-share market raised Rmb158.6 billion, a year-on-year increase of 75 per cent by deal volume, and 102 per cent by funds raised.

Mr Choi said that returns on new shares to date averaged 473 per cent in 2015 (based on issue price and market price at close of business on 24 December 2015).

"The exceptional performance has positioned the market as a clear winner globally despite the market volatility in July and August. After IPO (activity) resumed, returns on the first trading day of all new shares have closed at a daily cap of 44 per cent, keeping the trend we saw before the IPO suspension. This reflected that the strong appetite of investors for IPO new shares has remained unchanged."
Financial Services Rule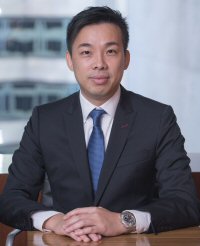 In its year-end IPO report, PwC found that financial services companies accounted for 56 per cent of the total raised on Hong Kong's main board. "This reflects the fact that many mainland banks and financial institutions have been waiting for the right opportunity to broaden their capital." Overall, says PwC, small and medium-sized enterprises (SMEs) continued to dominate IPO activities. In addition, funds raised by other forms of share issuance reached HK$811.8 billion in 2015, mainly financing through placements and rights issues by listed companies. "This indicates the growing allure of Hong Kong's secondary market as a fund-raising platform for listed companies," the report notes.

"In the first half of 2015, active trading on the Hong Kong stock market, sufficient liquidity and favourable investment sentiment all drove the IPO market to flourish even more than before," says Eddie Wong, Partner of Capital Markets Services, PwC Hong Kong. Despite the drop in the A-share market in July, slowing down the number of IPOs in August and September, Mr Wong says that small and medium-sized IPOs continued to launch and perform well in September and October, helping to raise the value and volume of IPOs in the traditional peak season of November and December. "This shows that Hong Kong's position as a leading international fund-raising platform remains strong, thereby attracting various companies ready to go public to choose Hong Kong as their listing destination."
"This shows that Hong Kong's position as a leading international fund-raising platform remains strong."
Promising Year

Looking ahead, EY notes that 46 companies have already submitted applications to list on the Hong Kong Stock Exchange (HKEx) this year, primarily from the financial, TMT, retail and consumer products, and construction sectors. Of the many expected to follow, EY forecasts that there would be "a giant mainland financial institution, several other large ones, and one or more "unicorn" companies.

Noting that HKEx is tightening its rules on "back door" listings, EY forecasts that while the number of IPO listings may decline this year, better quality deals will result. It is forecasting 110 Hong Kong listings in 2016, raising a total of HK$260 billion.

PwC is similarly upbeat about the IPO market's prospects this year, estimating that funds raised could reach HK$300 billion, placing Hong Kong among the world's top three bourses in the world. The focus of Hong Kong listings in 2016 will be the financial services industry, PwC says. "In recent years, Chinese financial institutions have been committed to broadening their channels for additional capital in order to improve capital adequacy and meet future development needs. This has driven them to consider Hong Kong as a fundraising destination – PwC believes this trend will continue from 2015 into 2016."
Listing Venue of Choice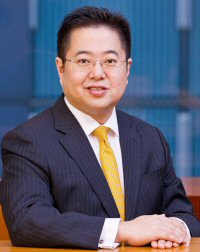 EY's Dilys Chau says that despite challenges in the year ahead, including the global economic slowdown and further interest rate rises in the United States, Hong Kong, as the international exchange in Greater China, will continue to be the listing venue of choice to many mainland enterprises. She also believes that such initiatives as the Shanghai-Hong Kong Stock Connect, the mooted Shenzhen-Hong Kong Stock Connect, and other innovative business models that connect Hong Kong, the mainland and international markets, "can take the Hong Kong exchange to the next level."

US interest rate hikes would have limited impact on the Hong Kong IPO market, according to Benson Wong, Assurance Partner, PwC Hong Kong. "Given the broad measures to cut interest rates in Europe, as well as the expected move by the People's Bank of China to cut rates and lower banks' deposit reserve ratio, we expect that global liquidity will be abundant and will continue to flow into emerging markets, ensuring strong performances by the mainland and Hong Kong stock markets."

Mr Wong adds that in spite of the slowdown of its economy, the mainland is still expected to maintain a medium to high growth rate of six to seven per cent. "This will boost the expansion of domestic enterprises. Their continuing demand for financing will also support the performance of the IPO market in the mainland and Hong Kong."
Related Links
EY
PwC Hong Kong