https://hkmb.hktdc.com/en/1X0A4SEA
The Rewards and Challenges of the Southeast Asia E-Commerce Market
Although vast, the Southeast Asia e-commerce market has distinct logistics and payment challenges. Aimone Ripa di Meana, Lazada Crossborder's Chief Executive, outlines his company's initiatives in this rapidly developing region.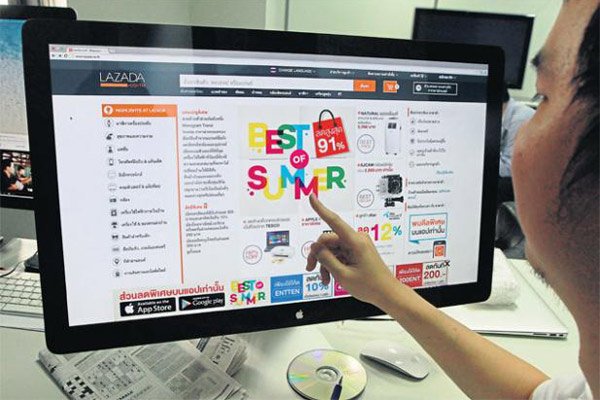 Three megatrends are driving the growth of e-commerce in Southeast Asia, and while high-street retailers aren't necessarily doomed by the onward march of progress, there are potentially huge opportunities for those businesses willing to adapt to this new operational landscape.
A growing population, the relative paucity of the offline retail structure and high levels of smartphone penetration are collectively responsible for the evolution of e-commerce in the Southeast Asian region, according to Aimone Ripa di Meana, Co-founder and Chief Executive Crossborder at Lazada Hong Kong.
In the second of a two-part interview with the Hong Kong Trade and Development Council, Ripa di Meana said that, despite onerous structural problems, such as market fragmentation and a fractured regulatory landscape, the region has strong fundamentals and can bank on greater growth than the relatively mature e-commerce markets.
In China and the US, for example, e-commerce comprises about 9% of the total retail sales volume. Ripa di Meana said this compares with a Southeast Asia rate of somewhere between 1-1.5%. Malaysia and Singapore have the highest level (at about 1%), while Indonesia, Thailand, Vietnam and the Philippines vary between 0.4% and 0.8%.
Ripa di Meana said: "The three megatrends driving the adoption of e-commerce are, first of all, a growing population. The second is the lack of offline retail structure. This is where Southeast Asia differs from places like Italy, where I grew up, where every town of 20,000 people has a Carrefour at least and also some very tailored brands."
The third major trend is smartphone adoption, which has "exploded" in Southeast Asia. Ripa di Meana said Malaysia is the world's fourth largest smartphone market (after China, India and the US) and is running at a level of about 70% adoption.
The reason for this is the flood of cheap Chinese smartphones into the country, with such handsets typically costing US$80-100. This has seen the people in the region now having a device that connects them to the internet, without the need for major infrastructure developments or having to buy a relatively expensive PC.
Highlighting the significance of this, Ripa di Meana says: "One Android phone can totally access the world outside. That means people who want to buy product are not only able to buy it, but are also able to better educate themselves as to what is out there. It allows them to get a better perspective on what they would like to buy."
Mobile accounts for 50% of Lazada's traffic and orders but, even more importantly, it is changing the future direction of the company. Ripa di Meana said: "The first thing you do in the morning, after waking up, is to look at your phone, before even washing your face or brushing your teeth. From there, you start pushing notifications and you can really start engaging with your customer.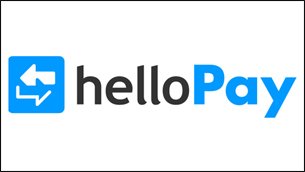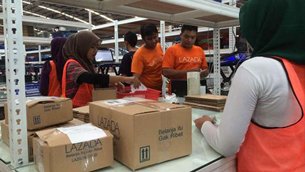 "A large proportion of Southeast Asians are engaging for the first time with the internet via their mobile phones. It's their device of choice and they are engaged for five or six or seven hours a day. If we look at the metrics for engagement, it's a much more powerful tool than the desktop. So, for us, it's really at the core of what we are doing and we will continue to reformulate with this in mind."
According to Ripa di Meana, the company is now launching a new app for buyers. Merchants also have an app, allowing them to directly view what's happening on their platform. Lazada service personnel also provide updates through WeChat, Line and other messaging tools depending on usage in a particular country.
Asked how the e-commerce culture in Southeast Asia differed from that of the Chinese mainland, Hong Kong and the other more developed markets, Ripa di Meana said its relative newness was one determining factor. Another key area was payments, as the region is still largely a cash economy, with low credit card penetration and a very low penetration of e-wallets – certainly compared with the more affluent markets in Europe or in China, where Paypal and Alipay have now made substantial inroads.
Explaining the implications of these market variations, Ripa di Meana said: "As a result, we have had to pioneer new payment methods or at least offer payment methods on a scale that was not there before. Most important to us was cash-on-delivery, but there is also a whole range of alternative payment methods, such as over-the-counter at 7-Eleven, as well as bank transfers that build the trust of the consumer but also fit their needs."
Lazada has also developed helloPay, its proprietary answer to Alipay. Ripa di Meana said this had helped to provide better service to both consumers and merchants in terms of financing and how bills are actually paid, while also having an impact on logistics development. He said: "We are at the early stages with helloPay. We have launched in the Philippines and Singapore and we are working on a variety of joint ventures in the other markets to allow us to be able to launch fully next year."
As for the kind of business and products from Hong Kong and China that appeal most to Southeast Asian consumers, Ripa di Meana said this tended to be fashion and electronic accessories, but the product categories are expanding all the time. Of late, travel and leisure items have shown a notable growth.
Overall, smaller, less expensive products tend to sell more as they fit the supply chain better and can avoid complications at customs. He said: "Typically, the sweet spot is somewhere between US$5 and $30 and below one kilogram. Having said that, as we evolve our logistics solutions, we can offer more and more price ranges and different types of products, while our merchants will continue to offer more variety."
Given the sheer amount of information online and the level of competition, it has been seen as increasingly difficult to stand out from the crowd. Conceding this, Ripa di Meana said: "We see this as a big topic. In the world of e-commerce, where you have platforms with tens of millions of products, there is always a danger of any given product being drowned out."
"One of the key areas to being successful in e-commerce is to really understand how the platform has defined its content requirements. Only then can you move up to the top of the rankings and reach out to the customer."
"If it's a matter of cost, then you have to deal with price. Being able to offer something that people can't get elsewhere is, of course, a real selling point. Then the platform will invest heavily in what you are doing, because that is what we want too. This is core to our strategy.
"When we are working with brands, we have exclusivity agreements for at least a certain period of time, with specific products, in exchange for marketing support. We did this with Xiaomi when it launched its products outside of China on our platform. We did this with again Alcatel, Samsung and Citiplus."
Looking to the future, Ripa di Meana believes that, with the market consolidating, the big online brands are inevitably going to have an advantage because of their scale and superior logistics. He said: "When consumers go to a particular platform and find everything, you then become the 'everything store'.
"You can't have too many everything stores, though. Clearly there is good value to be had in targetting niches and these kinds of players will continue to exist. There will be, overtime, a question as to whether they will integrate with the larger platforms and become part of the wider ecosystem."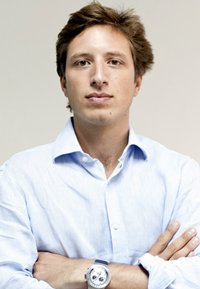 As for the evolution of e-commerce over the next 20 years, Ripa di Meana said: "That is the big question. Again, with specific regard to Southeast Asia, we are just at the beginning of what we can do. There is a lot that needs to be done in terms of opening up the platform so that it can become the best solutions site for consumers.
"Taobao has more than one billion products and we are now at 10 million. So there's clearly big growth to be made in terms of being able to offer more and with that comes the challenge of extending our e-commerce capabilities."
From a cross-border point of view, Ripa di Meana sees Lazada as connecting Hong Kong to the rest of the world and, over the coming years, accessing the various sourcing markets. It can thereby leverage scale from China and Northeast Asia to bring in other product categories, whether that be honey from Australia, fashion brands from Italy, or surf brands from Australia – a sector that is currently big in Indonesia.
"On the payments side, we hope to see considerable growth in the years to come as economies converge from cash to e-payments," he said.
Ripa di Meana also believes that, with further ASEAN integration, the regional market will become less fragmented, enabling larger scale centres to access multiple markets. He also maintains that the regulatory landscape of the region really needs to catch up with what e-commerce is doing globally.
He said: "There's things that countries rely on economically, but they don't understand how products flow in and out of countries and how you tax that. That needs to be clearly understood in terms of responsibility and the accountability of products."
Tony Murray, Research Editor, HKTDC
For part one of this two-part interview, see "What can Lazada deliver for Hong Kong suppliers?", 2 December 2015.
Logistics & Supply Chain
Information Technology
Hong Kong
Hong Kong
Southeast Asia
ASEAN