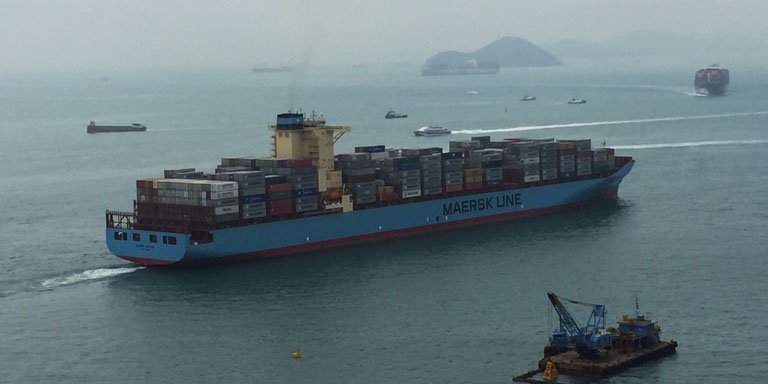 https://hkmb.hktdc.com/en/1X0A4NV8
Boosting Exporter Sentiment
Hong Kong can expect two per cent export volume growth in 2016.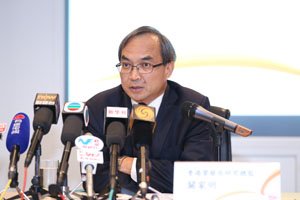 Weak global economic growth will likely put pressure on the value of Hong Kong exports next year, according to the latest study by the Hong Kong Trade Development Council (HKTDC). While the city's export volume will increase by two per cent in 2016, HKTDC Research expects slow growth and a strong US dollar could lead to a two per cent drop in export, leading to flat growth in export value in 2016.

"Although the global economy faces multiple challenges, Hong Kong exporters should not be overly pessimistic about the year ahead," said HKTDC Director of Research Nicholas Kwan. He noted that recent fluctuations in global trade are expected to stabilise gradually, with individual countries and regions such as the United States and ASEAN, expected to post moderate growth next year. The global trade improvement will help Hong Kong's exports, which will see "falling prices and increasing volumes," he said.

Mr Kwan added that as oil and commodity prices remain weak on the back of a strong US dollar, spending overseas will stay conservative. He noted that retailers and importers will be very cautious with their order quantities, delivery dates and pricing, resulting in downward pressure on prices. "The threat of global deflation, volatility in the financial markets, growing geopolitical tensions, and concerns about terrorist attacks are all challenges and risks confronting Hong Kong exporters," said Mr Kwan.
US Leads Mature Markets
Among Hong Kong's traditional markets, only exports to the United States recorded growth of 1.2 per cent in the first 10 months of this year, while the European Union and Japan fell three per cent and 6.6 per cent, respectively. Emerging markets performed better, with export growth in Africa and ASEAN rising 21.4 per cent and 6.5 per cent, respectively. Exports to Latin America (+4.5 per cent) and the Middle East (+1.6 per cent) rose modestly, while those to the Chinese mainland dropped 2.5 per cent.

Mr Kwan said the US will continue to outperform other traditional markets, boosted by a falling unemployment rate, stable wage growth, a recovering real estate market, improving household balance sheets, and strong consumer confidence. As a result, the US Federal Reserve may further tighten its monetary policy. With the US presidential election next year, Mr Kwan predicted that trade tussles may arise between the mainland and the US, which could affect Hong Kong's export performance. In Japan, Mr Kwan expects the sustained softening of the yen to weaken Japanese imports of consumer goods.
EU Risks
Continuing high unemployment rates, the debt problems of certain countries, and geopolitical concerns in the European Union may lead to downside risks in the region next year. Even Germany, which has performed well over the last few years, has been dragged down by the recent Ukraine conflict and the refugee crisis. Mr Kwan said much would depend on the European Central Bank's debt purchasing programme, which will promote Eurozone exports and curtail imports by devaluating the euro. The United Kingdom is performing relatively well, thanks to an improving job market and rising wages, while the robust real estate market is helping to stimulate domestic demand.
Export Bright Spots
Electronics - Electronic products continue to dominate the market, accounting for as much as 63 per cent of Hong Kong's overall export value. In the first 10 months of this year, Hong Kong's exports of electronic products increased 2.4 per cent year-on-year. Mobile devices and periphery products, smart devices, tablet computers as well as smart household products using IoT (Internet of Things) technology are expected to remain popular in the market. According to a survey conducted at the HKTDC Electronics Fair (Autumn Edition), over 83 per cent of buyers and 86 per cent of exhibitors believed that sales next year would either grow or stay the same.

Clothing – Clothing demand may pick up as the economy recovers and people shop for functional and value-for-money apparel. Amid diversification of production and sourcing, as well as rising production costs on the mainland, Hong Kong exports in this sector will face competition from emerging markets, particularly from Trans-Pacific Partnership (TPP) member countries such as Vietnam.

Timepieces – High-tech and innovative watches, coupled with the increasing popularity of health monitoring and wearable technologies, will drive demand for functional watches and smart devices. In view of the huge demand for fashionable and affordable watches, watch manufacturers could consider incorporating more fashion elements into timepieces.

Jewellery – Amid a climate of cautious sentiment, consumers are inclined to seek more affordable products of superior quality and craftsmanship. Orders are expected to rise in the sector, but manufacturers will have to contend with price fluctuations of gemstones and precious metals.

Toys – Sales of traditional toys are expected to stabilise, thanks in part to licensed products from popular children's TV shows, cartoons and films. There is also strong demand for educational toys and electronic products. Known for their high quality products and strict adherence to international toy safety regulations, local companies will continue to benefit from foreign buyers' preference for sourcing in Hong Kong.
Asia's Vibrant Markets
Asia's emerging economies still constitute the most vibrant region in the world, although the pace of development varies between different countries. While growth of the mainland economy is adjusting to a "new normal," government stimulus measures will help to sustain the growth momentum. Initiatives such as the expansion of free trade zones and the Belt and Road Initiative, should help transform the mainland economy, which will help it further integrate into the global economy.

Elsewhere in Asia, growing regional integration, together with greater diversification of sourcing and manufacturing from the mainland, should support growth in ASEAN. The new Trans-Pacific Partnership (TPP) arrangement will further encourage foreign direct investment into Vietnam. India is another bright spot on the strength of its economic stability, ongoing reforms and improving investment environment.
Mixed Picture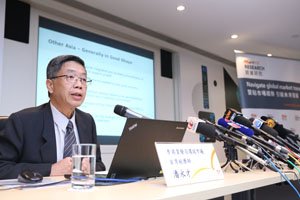 While low commodity prices have hurt resource-rich countries in Latin America, Mr Kwan said Brazil should benefit from hosting the 2016 Summer Olympics. For Mexico, thanks to close links with the US, may see its economy rebound on the back of the US recovery. In emerging European markets, Poland, Hungary and the Czech Republic are likely to see stable economic growth, while Russia may struggle to cope with geopolitical tensions and depressed commodity prices. In the Middle East, low oil prices still present a strong headwind for growth in the region. Nevertheless, Saudi Arabia and the United Arab Emirates should be able to withstand the impact of low crude oil prices thanks to ample capital reserves. The region's volatile political situation means Dubai will remain the bridgehead for the region.
Export Confidence Drops
Hong Kong manufacturers, not surprisingly, are wary of the coming year. The 2015 fourth quarter Hong Kong Export Index compiled by the HKTDC has dropped 5.7 points from the previous quarter to 31.4, the second consecutive drop in the past two quarters. A reading below the watershed 50 mark reflects a pessimistic view of Hong Kong traders on short-term export performance.

Despite the drop, Hong Kong exporters maintain a more or less neutral view on the prospects in the coming year. "Of all the respondents, 59 per cent believe that sales for the whole year of 2016 will increase or stay the same," said HKTDC Principal Economist (Global Research) Daniel Poon.
Related Links
HKTDC Research webpage
Hong Kong Export Prospects 2016
HKTDC Fourth Quarter 2015 Export Indices
HKTDC Business-Stat Online