https://hkmb.hktdc.com/en/1X0A4NPE
Pen and Paper
Smart devices may be hot, but paper-based daily planners are seeing a resurgence on the Chinese mainland.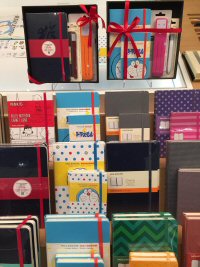 While smartphones and tablets are ubiquitous, digital devices are not always the most convenient means of taking notes or organising your day. That may explain why the tried and tested paper and pen method – using a daily planner – is now enjoying a renaissance among a growing number of students and office workers across the Chinese mainland.

Ironically, the comeback of these back-to-basics items in the mainland has, in part, been driven by digital marketing. Several popular mainland websites – notably, douban.com, xiaohongshu.com and tieba.baidu.com – have played a key role in promoting the use of Japanese-style planners. Currently, there are more than 30 dedicated planner groups on douban.com, with the largest boasting more than 110,000 members.

With many mainland users being students and young office workers, the items are often purchased by parents as gifts and study aids for their children. They are increasingly seen as a way for parents to encourage their offspring to take control of their affairs. In view of this, several leading planner brands have introduced bespoke planners targeting specific user requirements.

Hobonichi Techo, Tsubame Note and Kokuyo – three of the most well-known Japanese planner brands – have benefited from this trend. Their unique designs and niche offerings have proven highly popular across the mainland. The companies use several leading mainland e-commerce sites, such as Taobao.com and JD.com, as primary sales channels. Hobonichi Techo also sells directly to mainland consumers via its official site.

According to online research, the leading vendors offering Hobonichi Techo planners on Taobao.com can expect to sell more than 300 planners a month. The sales volume is even higher when add-on covers are taken into account.

Despite the popularity of the Japanese brands, their sales are still dwarfed by domestically produced items that have adopted overseas styles. Overall, the sales of mainland-manufactured planners produced to a Japanese or Korean template now exceed 10,000 copies per month. The best seller is the Korean Creative Stationery Leather Cover Planner. With a price tag of just Rmb9.9, more than 17,000 are sold every month.
Foreign versus Domestic Brands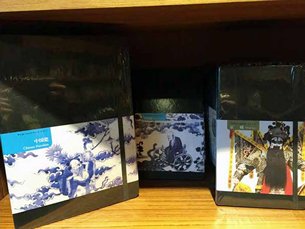 While the sales volume of China-made planners is huge, their price is low, averaging about Rmb10. Low price usually means simple design and no quality assurance. These planners are mostly purchased by primary and secondary school students. By comparison, planners sourced from Japan, Europe and Hong Kong are more sophisticated high-end products. Typically, these use superior quality acid-free paper and come with leather covers, featuring distinctive looks by well-known designers. Their unit cost is accordingly higher, with prices ranging from a few hundred to more than a thousand renminbi.

Currently, the most popular high-end imported brands in the sector are Italian stationery brand Moleskine, Filofax, an English loose-leaf notebook brand; Smythson, another UK brand, and Cath Kidston, a brand said to be popular with the British royal family. Currently, Moleskine has four specialty stores in Beijing, as well as a Chinese-language official site on Taobao.com. Every year, the brand introduces new planners, one featuring an animal relevant to the current Chinese lunar calendar.

Once favoured by such luminaries as Van Gogh, Hemingway and Picasso, Moleskine is seen as taking the lead among the high-end planners. Even its most ordinary mini-notebook is priced at Rmb72, while the selling price of its Little Prince set, specifically targeted at school children, can be as high as Rmb676.

At Moleskine's flagship store in Beijing's Sanlitun district, the price of some of its limited edition and classic-style planners can cost thousands of renminbi. Despite this, one store employee reported brisk sales, which include company orders.
At other outlets, there is considerable demand for China-made planner brands, including Daycraft, an established Hong Kong notebook brand, and Jiukoushan, a Shanghai brand. Several brands also use distinctly Chinese-style features, including Beijing opera characters and celadon porcelain patterns. Some brands even incorporate illustrations taken from classical literary works, including Peony Pavilion (or Youyuan Jingmeng) and Happy Together (or Xiangjian Huan).
Peripheral Sales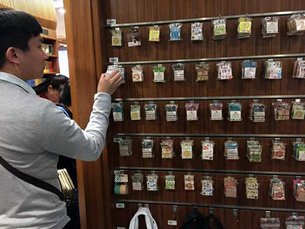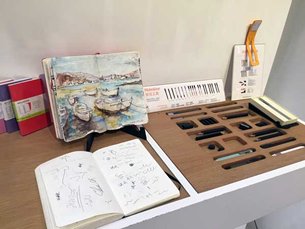 Capitalising on the popularity of planners among young Chinese consumers, a considerable number of add-on products have been introduced. One of the defining characteristics of planners is the variety of adhesive tapes that can be stuck on the pages to serve as dividers. This has made Japanese pressure-sensitive paper tapes, available in a variety of styles, sought-after items. Taking the Japanese brand Masking Tape (MT), as an example, the price of a roll of such tape can be as high as Rmb34, more than 10 times that of the bestselling pressure-sensitive paper tape.

According to Zhuo Dawang, a popular planner microblogger on Weibo, after buying her first Japanese planner, she was so impressed with the product that she promptly bought 10 more. She than started to buy MT tapes, as well as various items by Midori, a Japanese high-end stationery brand.

She believes that planner peripherals – such as various kinds of Hobonichi Techo covers, a wide range of Moleskine planner pens, Muji pictorial stamps, and Midori cutter knives – have become must-have items for many who use the products. Overall, sales of these peripheral products are brisk despite many of them being priced well above the level of their non-branded counterparts.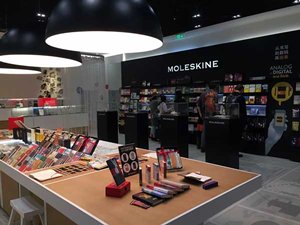 In Japan, where the planner culture is more mature, dedicated planner apps are also now well-developed within the smartphone sector. In the country's app stores, there are comprehensive daily life planners, as well as specialised gourmet food planners, mother-and-child health planners, and even kendo and judo planners.

In China's smartphone app market, there are also several planner apps available, including Duocai Riji ("Colour") and Qingchun Yinji ("Youth Impression"). Due to their limited functionality and small download numbers, however, these only have a few hundred users. With planners becoming more popular across the mainland, there remains a huge potential for growth in the related smart apps sector.

Wang Xiao, a digital entrepreneur better known as Xiao Sa Jie, is the founder of Chenzao, an efficiency management brand, with a forum website and a mobile app available for both the Android and iOS platforms. With Chenzao, literally meaning "before it's too late," its 2016 planners are already selling for Rmb59 to Rmb99, featuring leather covers and acid-free paper.

Ushering in the era of the "multi-media planner," Chenzao's notebooks come with a free adhesive QR code. Through a scanning application, graphics and voice messages can be downloaded via the QR code fastened to the notebook, allowing items to be shared with friends on online forums. Although Chenzao is still a new concept, its drive to integrate traditional planners with smartphone apps is seen as key to the sector's future development.
For more China market opportunities, please visit: http://research.hktdc.com
Stationery & Office Equipment
Hong Kong
Mainland China