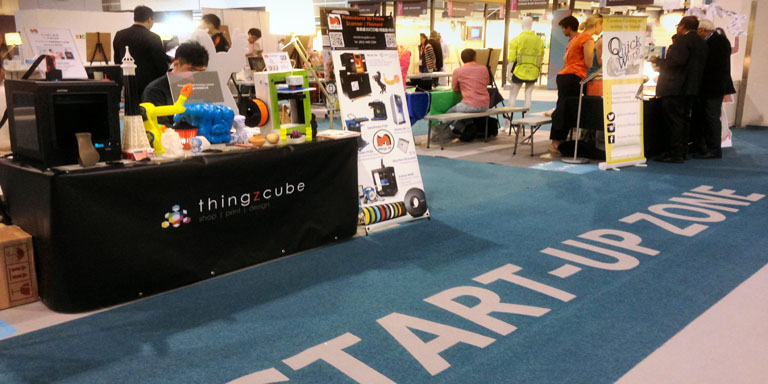 https://hkmb.hktdc.com/en/1X0A4NLI
Global Eye for Design
Hong Kong's best and brightest start-ups garnered international exposure at this month's InnoDesignTech Expo.
From wearable technology to a crowd-sourced marketing app, ideas from Hong Kong start-ups were in the spotlight at the InnoDesignTech Expo (IDTE) in December. Exhibitors at the event also had a chance to benchmark and collaborate with about 100 other businesses in the Creative and Tech Start-Ups Zone, which debuted last year.

Running alongside the World SME Expo at the Hong Kong Convention and Exhibition Centre, IDTE featured more than 430 exhibitors from 17 countries and regions, including first-time exhibitors from the Czech Republic, Indonesia, Qatar and Serbia, along with some of Hong Kong's up-and-coming enterprises.
Stepping Stone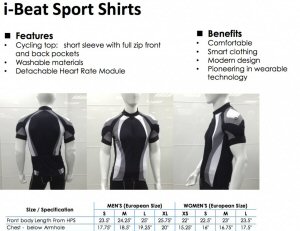 Among them was first-time exhibitor Power Way Hong Kong Development Ltd, which sources and develops wearable technology. Its products include body-mounted computers, smart apparel and functional clothing, such as high-visibility vests for cyclists with built-in safety light strips and a heart-rate monitor.

Power Way Director Joe Yeung said he made several senior-level contacts from heavyweight firms at the expo, including global chemical industry research and development firm BASF, China product sourcing firm TVBM, and United Arab Emirates-based Smart Navigation Systems, which develops human and product-tracking technology.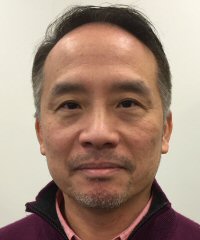 The company received about 50 business inquiries during the three-day event, at least four of which Mr Yeung believed would lead to business opportunities. "It's been very good because it's a stepping stone into mainland China and Asia," he said.

Mr Yeung noted that the expo provided a forum to meet potential clients and deliver brand-building exposure for the firm. "There are clothing manufacturers who also like our 'high-vis' jacket concept and would like to be production partners with us," Mr Yeung said. "Overall, it is a very successful show for us and a great platform to promote our business and products to the right people. I give it nine out of 10 and will definitely participate next year."
Hearing the Market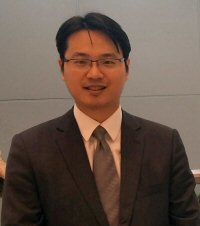 Mobile commerce provider Risksis Technology Ltd was among the companies that took part under the umbrella of the Hong Kong Government's "i-start-up" platform. The government's interactive website serves as a virtual networking and pitching platform for technology start-ups.

Risksis Executive Director Alan Lee said most of his current clients were based in Hong Kong and he was looking to expand the company's clientele overseas. Specifically, the company was looking to tap demand for mobile commerce solutions in Southeast Asia, including governments seeking to build e-commerce businesses. "This expo is a good platform if you want to sell your products across a whole region, not only in one place," he said. "Your business can expand very quickly."

By the final day of the expo, Mr Lee said he made numerous contacts and sales leads. "We exchanged many contacts from other participants, including our potential clients and partners from overseas, such as Taiwan, Canada, Britain and Africa," he said. "In addition, we also received feedback on how to revise our business strategy. We understand better how people perceive the adoption of mobile commerce and their concerns.

"Some contacts plan to have a large-scale, city-wide adoption for a mobile commerce platform. They love our solutions and our niche experience in deployment," he said.
Massively Multinational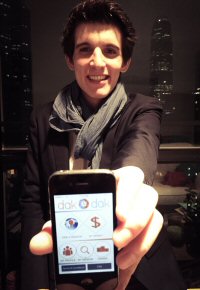 French entrepreneur Arnaud Piffaut was among the start-ups exhibiting with HKCoCoon, a co-working space that supports start-ups through education, events and investment.

Mr Piffaut's firm, Dakodak Ltd, produces the dak-o-dak mobile application, which allows brand managers to conduct field marketing and commercial data collection through its crowdsurfing platform. Users are paid to collect information useful to brands at a lower cost than having field agents gathering the data. Mr Piffaut said there was a real energy among Hong Kong entrepreneurs and the expo was a useful place to share information and gain overseas business exposure.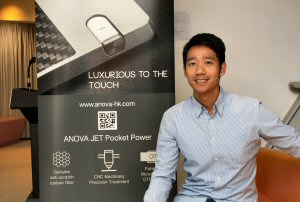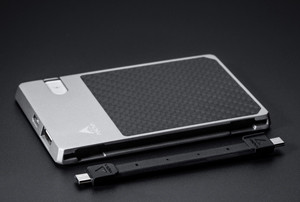 The mobile phone accessories company Anova, meanwhile, featured several products, including an elegant-looking battery charger, which Anova co-founder Jeffrey Lau said, attracted plenty of attention. "The traders who were interested in our product came from Russia, Thailand, the UAE, Japan, China, Hong Kong and France," he said.

Another local start-up, Hippomap Technology Ltd, featured its Hippomap app, which provides subway and rail maps of major metropolitan cities. Chief Executive Jonathan Ho said Hong Kong was a vibrant environment for start-up businesses. "It's so multinational," he said. "You come to HKCoCoon and you meet people from so many different countries. Because of that you see many perspectives and new technology."
Related Links
ANOVA
Dakodak Ltd
Hippomap Technology Ltd
HKCoCoon
Power Way Hong Kong Development Limited
Risksis Technology Ltd