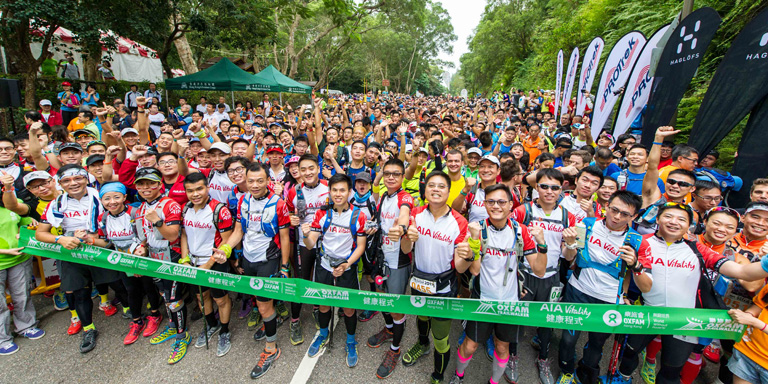 https://hkmb.hktdc.com/en/1X0A4LPK
Adding Value for All
Enjoying the prosperity of Asia's world city, Hong Kong is also a generous community.
A recent MasterCard survey found that Hongkongers are the biggest givers in Greater China, with more than six in 10 local respondents (64.6 per cent) saying they contributed to a charity last year, surpassing counterparts on the Chinese mainland and Taiwan. The research also found that Hong Kong consumers are generally more benevolent than most of their Asia-Pacific counterparts. The vast majority (87 per cent) said they plan to continue giving the same or more to charity next year, topping the region together with Singaporeans.

Apart from individual donations, Hong Kong companies and their employees regularly band together to support charitable causes, raising millions of dollars as a result.
Trekking for Charity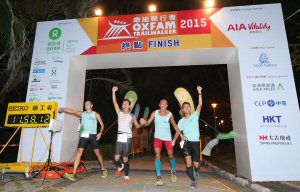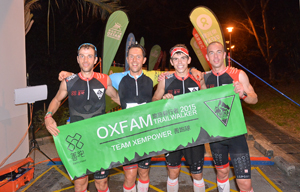 November's Oxfam Trailwalker, a 100-kilometre hike through the scenic New Territories countryside of Hong Kong, saw 4,502 people complete the course – many of them on corporate teams. The annual event, which started in Hong Kong in 1986 and now held in 16 cities in 10 countries around the world, aimed to raise a record HK$32 million in 2015, partly to help earthquake victims in Nepal. Since its inception, more than 88,000 Trailwalkers have participated and raised more than HK$470 million in support of Oxfam's poverty-alleviation work around the world.

In 2015, 80 staff from principal sponsor, AIA, competed in 20 teams – the largest corporate contingent for the year. Major sponsor State Street Corporation entered 13 teams, while corporates Convoy Financial Services Ltd and ASM Pacific Technology Ltd amassed 14 teams each.

Another major Hong Kong annual charity fundraisers, Operation Santa Claus (OSC), is in full swing at this time of year. Jointly organised by the South China Morning Post and Radio Television Hong Kong, OSC has been running since 1988. By November 2014, it had raised more than HK$230 million for over 214 charitable projects.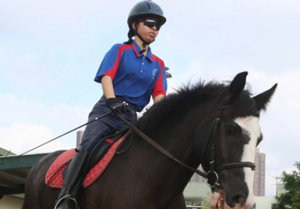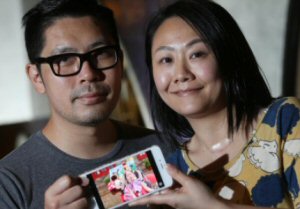 Good for Business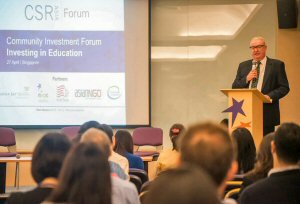 The generosity of Hong Kong-based companies comes amid growing awareness of corporate social responsibility (CSR), which in Hong Kong, is among the most sophisticated in Southeast Asia, according to Richard Welford, founder and Chairman of CSR Asia, a Hong Kong-based leading provider of advisory, research and training services on sustainable business practices region-wide.

Having worked as an academic in Hong Kong, the Briton established the business in 2004. "Hong Kong companies were growing in awareness of CSR and many were increasingly globalising," explained Mr Welford. "They realised the importance of CSR in building trust and improving brand and reputation, therefore the opportunity made sense."

Starting with a single office and a staff of four, CSR Asia has grown in the space of a decade to 35 employees, with branches in Singapore, Kuala Lumpur, Sydney, Bangkok and Tokyo. From serving about 10 Hong Kong companies at start-up, the company now covers more than 100 businesses across the region.
Following the Leaders
At first, few companies were thinking about CSR as part of their business strategy, Mr Welford recalled. "Companies like Swire Properties were first movers. Over the next 10 years, peer pressure built up."

He now considers Hong Kong corporates to be the most advanced in Southeast Asia (excluding South Korea and Japan) in their corporate reporting around sustainability.

"It's partly because Hong Kong is such an international city," Mr Welford said. "But the Hong Kong Stock Exchange has also been pushing sustainability and CSR among listed companies. That has been a real driver over the past two years."

Mr Welford considers CSR to now be a business imperative. "It's growing and developing fast and there is also a growing interest in the concept of shared value and CSR."

Shared value, he explained, involves simultaneously creating value for a company, while creating value for society. "This is a strategic idea: a company can meet social needs in a way that increases its profitability. It's not philanthropy any more – this is meeting people's need in a way that leads to commercial success."

CSR Asia is itself, a case in point. Mr Welford estimated that over the past five years, the business has grown at an annual rate of 20 per cent.
SMEs Pick up the Baton
| | |
| --- | --- |
| "SMEs are in a great position to adopt CSR as they're flexible, and can move quickly." | While formalised CSR is still largely the domain of larger companies – mostly listed ones – Mr Welford sees increasing interest from family-owned businesses as well. "SMEs are in a great position to adopt CSR as they're flexible, and can move quickly," he said. "It's interesting that some of the family businesses are naturally more long-term thinkers, making sure they grow the business for future generations, and not just to return money to shareholders every quarter." |
Family-owned firms, SMEs and local enterprises also are often very committed to their local community, he added. CSR Asia's research shows they are willing to give back.

To help smaller firms to integrate CSR into their business practice, the company has teamed up with the Hong Kong Council of Social Service to produce a CSR Guide for SMEs in Hong Kong, downloadable at http://www.csrsme.com.hk/index_eng.html. The free guidebook outlines the business case for CSR, providing real-life examples. It also offers tips for getting started, and resources for additional guidance.
Related Links
CSR Asia
Operation Santa Claus (OSC)
Oxfam Trailwalker